10th Anniversary May Giveaway

Happy 10th Anniversary to us!

We announced in a previous newsletter that our 10th Anniversary May giveaway surprise would go to a random winner among those members who posted a sewing machine review in May.

homewerk, known to family and friends as Rebecca Carmichael, won the May giveaway!




We randomly selected homewerk to receive the prize of a one-year subscription to Threads magazine.

Congratulations, homewerk!

homewerk has been a member since 2007. She reviewed BabyLock:Elizabeth BL 200A (Sewing Machine) to win the giveaway this month.

She is pictured wearing Butterick: 4443 (Six Sew Easy). You can read her review of that pattern here.

Thanks to everyone who submitted a sewing machine review!

And thanks to Threads for donating this giveaway!




Now on to the June Giveaway! This month's giveaway is a copy of 1,000 Clever Sewing Shortcuts & Tips, autographed by Deepika.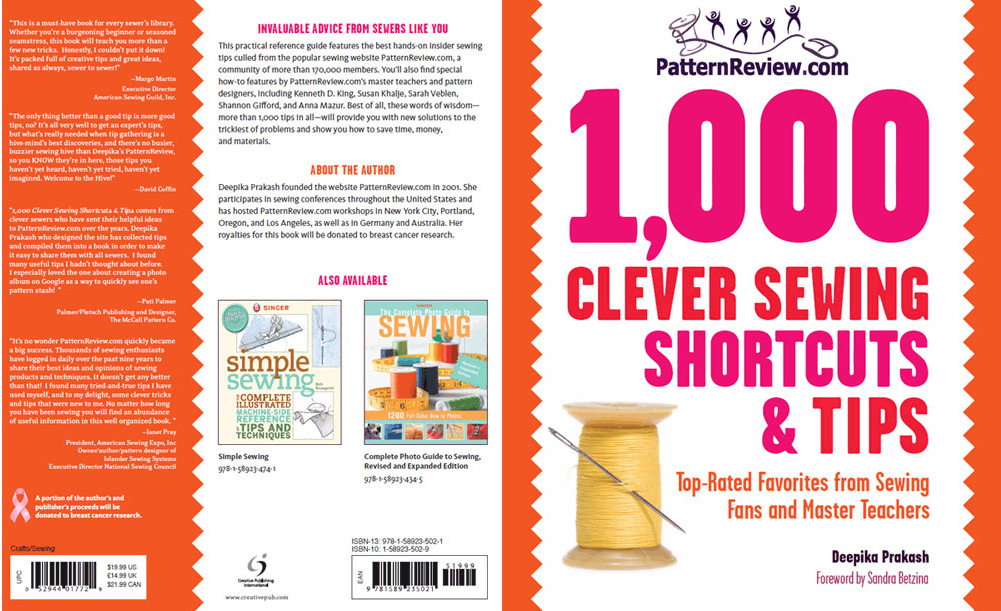 To win this giveaway, you need to buy a pattern, any pattern, from us. If you do, your name will be entered in a random drawing to win the giveaway.

Shop for your pattern now!

The winner will be selected at random on July 1st, 2011.

Keep up with our giveaways (and sewing news!) by subscribing to the newsletter and Tracings. You can subscribe to both by going to the Notifications page.