June and July Giveaways

Happy 10th Anniversary to us!

The lucky winner of June's giveaway is PaminSTL, known to family and friends as Pam Agathen.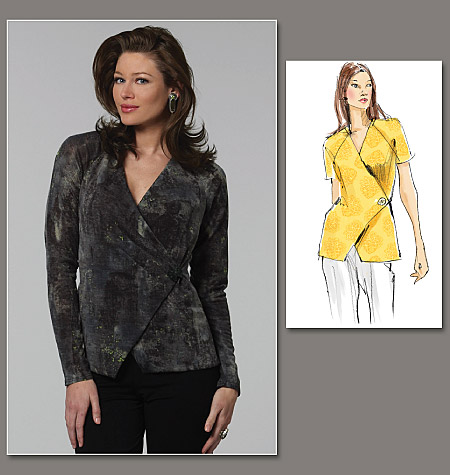 Vogue 1164 Misses' Top helped PaminSTL win the June giveaway.

Pam won a copy of 1,000 Clever Sewing Shortcuts & Tips

, autographed by Deepika. Pam is an FoPR member and purchased some great patterns during our Vogue sale in June, including Vogue 1164, and her name was entered in the random drawing to win the giveaway.

We have 3 reviews on Vogue 1164 so far. Maybe PaminSTL will write this pattern up as her first review! (No pressure, Pam!)

Congratulations, Pam!

Now for the July Giveaway!

July's giveaway will go to 5 Friends of PR members randomly selected from all the FoPRs whose membership is current in July.

The July giveaway is a Seam Allowance Guide by Hollie tool. The Seam Allowance Guide adds the seam allowance to patterns while you cut. The magnetic guide attaches to your scissors and creates the desired seam allowance width during the cutting process for patterns from sources like BurdaStyle Magazine, Marfy, Japanese pattern books, Patrones and others.

Join Friends of PatternReview in July to become eligible to win this handy tool! The winners will be selected at random on August 1st.


Keep up with our giveaways (and sewing news!) by subscribing to the newsletter and Tracings. You can subscribe to both by going to the Notifications page.