The 70's
By Angela Wolf

If you happen to glance through the magazines and fashion ads the past month, you might notice a major theme going on: The 70's. Wild prints, platform shoes and bell bottom pants are just a few of the signature items showing up all over the place. At least our fabrics have progressed past the old polyester days! I used to think if I walked too fast in those stiff polyester pants, they would catch on fire! So, here are a few trends to consider…

Graphic Prints

Gorgeous printed or hand-dyed silk chiffons are continuing to play a role this season. Consider sewing up one of the loose, flowing shirt dresses. Just add a thin leather belt, and this fashion statement can be worn alone or over jean shorts. Want to keep the cost down and bypass the silk? Try this sheer polyester from Vogue Fabrics: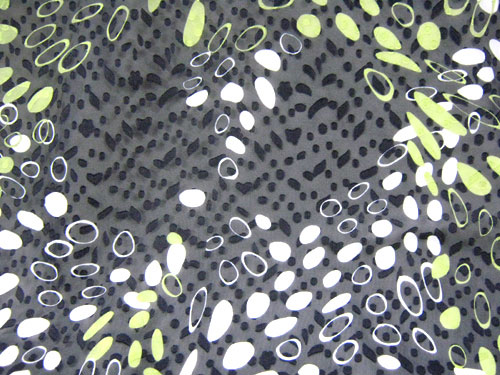 #32112-L Jacquarded Sheer, Go-Go Dots, 100% Polyester
On sale as of this writing for $2.99 a yard at Vogue Fabrics

Vogue 8668 and Simplicity 2365 would both look great sewn in a wild sheer print.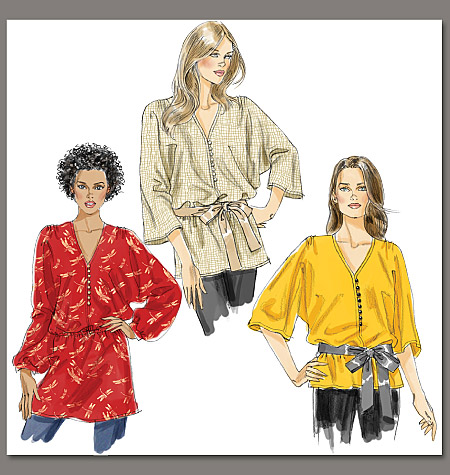 Vogue Patterns 8668 Misses' Top And Tunic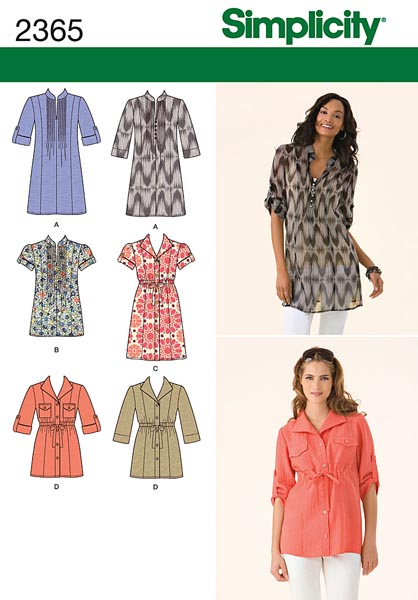 Simplicity 2365 Misses' Tunic Top

The belted top in View C and D in the Simplicity pattern would look even better if you left the shirt unbuttoned and wore a contrasting colored tank underneath.

Platform Shoes and Wedge Sandals

So...I finally had some shopping time last weekend, and although the platform heels are really cute, I could barely walk through the store without falling over. So my next favorite fashion staple of the summer would be the wedge sandal.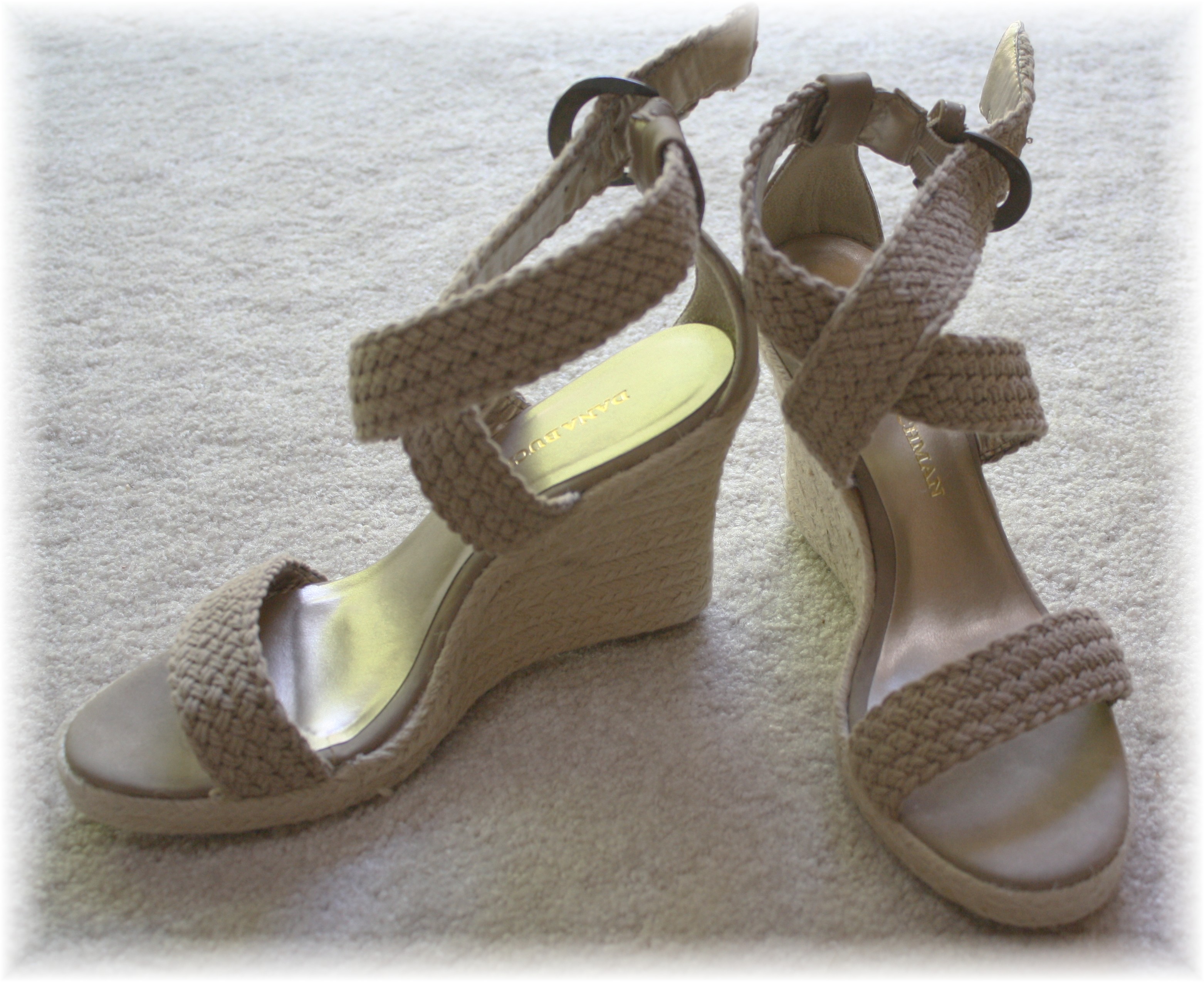 My Find of the Week: nude wedge sandals!

This is one of the nude tones I mentioned a few months ago.

Tip: Choose a nude color shoe similar to your skin tone. Not only will the shoes complement all the crazy colors out there right now, but when you're wearing a skirt or shorts, your legs will look longer.

Bell Bottoms

Unlike the traditional wide-legged bell bottoms, the bell bottoms of choice for Summer and Fall 2011 are slim in the thigh area and then bell out starting below the knee. This is one of those styles that, if you wear a heel or platform shoe and hem them to the floor, visually you can gain a few inches in height!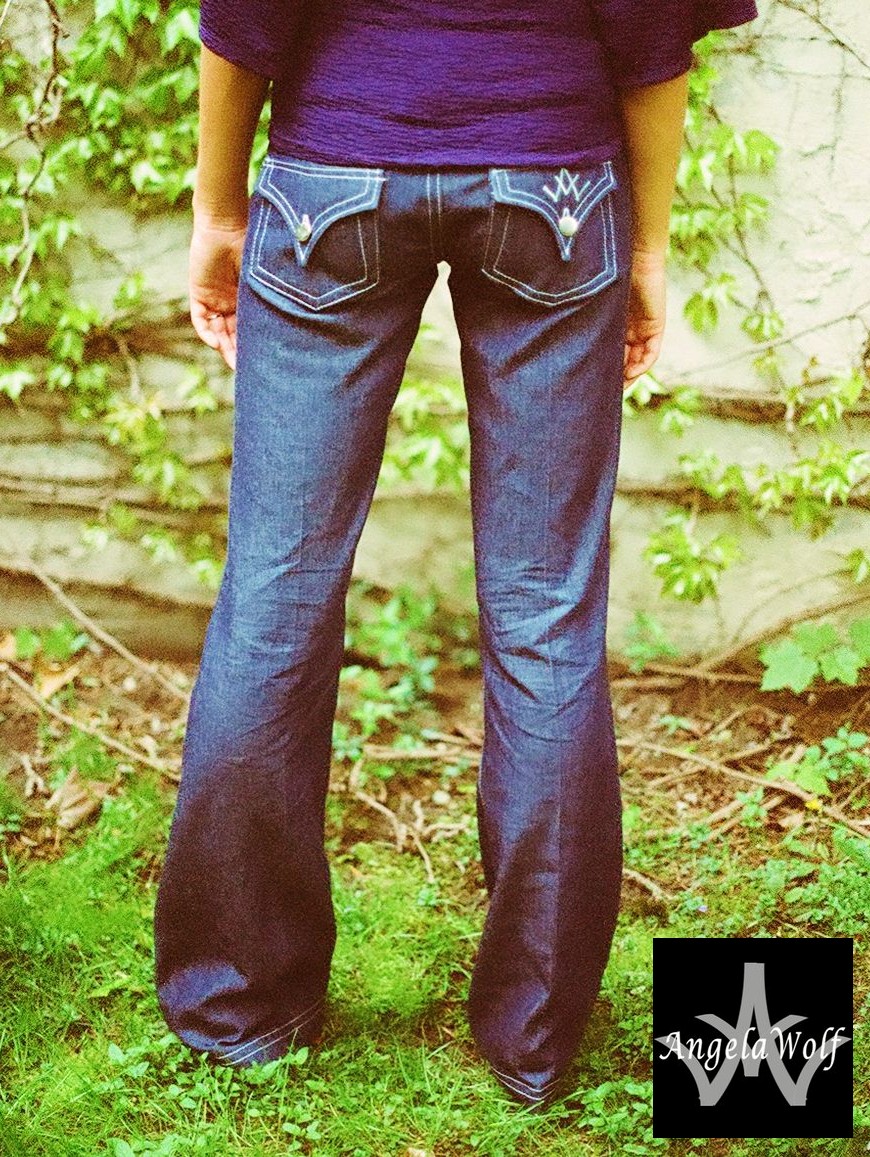 An Angela Wolf original

If you would like this look and can't find a pattern to match this style, keep an eye out for August's Fashion Club.

In July's Fashion Club, you will learn to alter a gapping waistband. When the waistbands start rising as shown here with these bell bottoms and the pants remain fitted in the hip area, a gapping waistband will become a problem for many. Don't fret! Check out Burda 7738.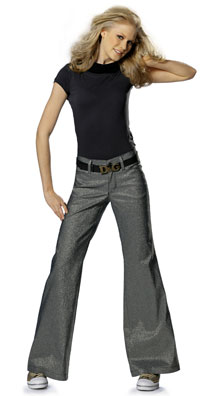 Burda 7738 Pants/Trousers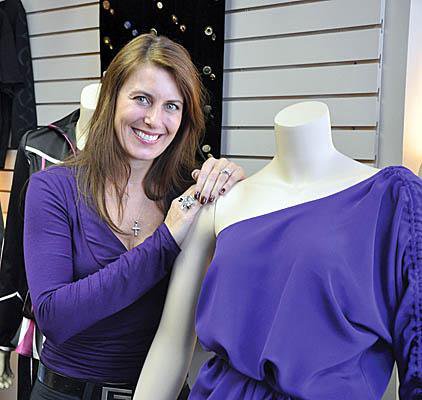 Angela Wolf is the designer and founder behind ABO Apparel, Angela Wolf Ready-to-Wear and ABO Sport. An A-list clientele has given Angela more than fifteen years of experience dressing and fitting many diverse women and has enabled her to understand the different styles that compliment each individual woman.
Missed Angela's previous columns? You can still read them!
White, it's Everywhere... How to Wear It
How Will the Royal Wedding Affect Fashion?
A Touch of Glamour
The Love/Hate Relationship With the Popular Trends...Wide Leg Pant and the Skinny Jean!
Fashion Tips & Trends with Angela Wolf