Spotlight on Jennifer Stern of J Stern Designs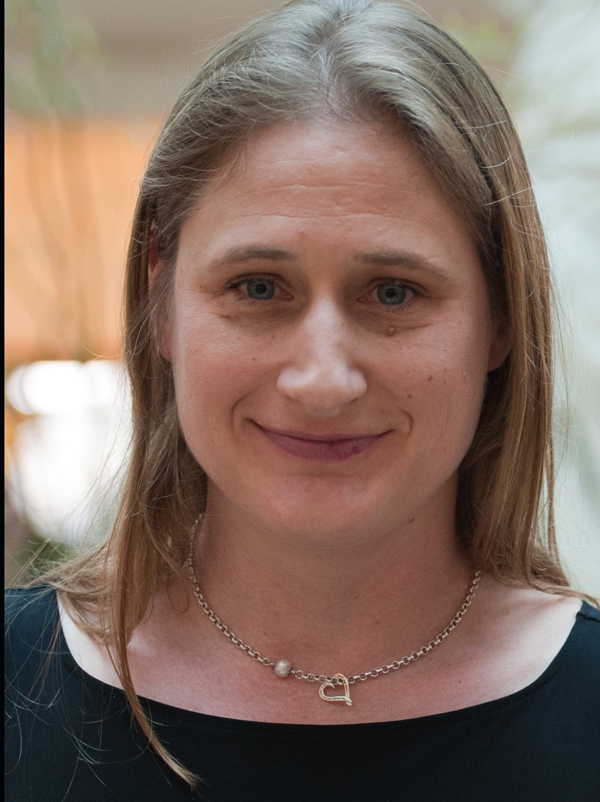 Jennifer Stern of J Stern Designs

Tell us about your business. When did you start it? What prompted you to get into it?

Jennifer: In 2004, I was selected to participate in the Bernina wearable arts fashion show in Houston, Texas. I started working on an original gown that featured original embroidery designs.

While working on this project I had the opportunity to work with one of my friends who was a pattern maker in New York City. I drove to his house to see the muslin sample that he constructed from my sketches. While I was there, he showed me something called "draping" on his dress form.

That was it. I was so excited, all I wanted to do was start draping something! But I didn't even own a dress form, and I had to work on the gown for the Bernina Fashion Show. When my entry was complete, I shipped it off and started my adventure into pattern design and drafting.

I launched J Stern Designs by introducing a small pattern line in 2008-- Women's Jeans and Misses' Jeans, The Tee, The Top with two collars and a peplum, and Khaki Pants. Since then, I've designed the Women's Tee and the Ribbon Skirt. [Check out J Stern patterns on PatternReview here.]

What inspires you in designing? What is your philosophy of design?

Jennifer: After I got draping out of my system by designing a few different skirts, I started focusing on the perfect pair of jeans. Jeans are a staple in most closets, and it can be very frustrating when you're trying to find the perfect fit. I have perfected the pattern adjustments that are essential to achieving a great fitting pair of jeans. I think it's inspiring to me to create patterns that can be fitted to women of all shapes and sizes. Everyone wants the perfect jeans. Including unique seam details, like the above-the-bust seams in the The Tee, make my patterns stylish and easy to adjust.

What is a popular pattern among your products?

Jennifer: I'd have to say that my jeans [Women's Jeans and Misses' Jeans] and tee [The Tee and Women's Tee] patterns are the most popular.

Are there any new services or products you'd like to tell PatternReview members about?

Jennifer: I think really clear, instructions with lots of photos and illustrations are essential to an easy-to-work-with pattern.

I am trying a new way to deliver instructions for the Ribbon Skirt. All the instructions are posted online so you can check them out before you buy the pattern. All the steps are illustrated with clear photographs. I also plan on designing patterns that can be downloaded immediately after they are purchased.

I'm also working on pattern fitting workbooks to make it easy to get a great fit!

What kinds of products do PatternReview members typically purchase from you?

Jennifer: My most popular patterns are The Tee and [Women's and Misses'] jeans.

What do you like about PatternReview?

Jennifer: I love being a merchant on PR because it gives me the opportunity to reach sewers around the world. I have customers in many different countries such as Germany, Sweden, England and Australia! Recently I sent a pattern to Paris, France. I wish I could have hand-delivered that one!!!

As a designer, you're also a sewer. Do you still get a chance to sew? What are you sewing now?

Jennifer: I find lots of ways to fit sewing time in while working on techniques and design ideas for my blog. My favorite project is to share new and different ways to work with my patterns. For example, when I designed a v-neck version of The Tee, I definitely had to sew up a few for myself! And, I've been working with the Khaki Pants Pattern making shorts for the summer. (Much better than spending time in the mall!)

What model sewing machine do you own?

Jennifer: I have the Pfaff 2170 and Creative Vision. I also have a Bernina 440 and a straight stitch machine.

You can buy J Stern patterns on PatternReview here. Read the reviews here.

Jennifer Stern is also a popular teacher on PatternReview. Check out her current classes.

Meet Jennifer! Jennifer is teaching a Jeans Fitting Seminar for PatternReview members on August 7, 2011.
Read all about the Jeans Fitting Seminar. Join us!