A Few Fall 2011 Fashion Trends
By Angela Wolf

Looking to update your wardrobe this fall? I just finished browsing the runway shows and there are definitely a few staples that stick out, but surprisingly there is really a broad range of styles to choose from this year. With such a variety of styles available this season, the main thing to keep in mind is proportion.



Wardrobe Tip:
This is really easy to remember and very basic: if you wear something skinny and tight on the bottom half, wear something loose and flowing on the top half and the same goes for the reverse. For example, if you decide to venture into the high-waist, wide-leg pant, you will want to pair that with a shorter tailored top and jacket. If you need more help with proportion, join this month's Fashion Club for more details.


Color

Grey and Black are definitely the base colors to resort to this fall, but don't worry...those colors won't bore you because bold colors are really making a mark as an accent. Purple, teal, green, and red are just a few of the colors that you will be able to choose from. Wild prints, shibori-dyed pieces, and color blocking will be very popular from now into Spring 2012. For those of you going into Spring, orange and yellow are the main colors, along with honeysuckle from last year.





Jackets

Jackets are a main focus this season, and the good news is that you really can't go wrong in this department. There are many different lengths and styles from slim and tailored to the loose-flowing capes and ponchos.

Yet one of the styles seems to make its way as the front runner: the tuxedo jacket. Yes, I am referring to the original men's tuxedo jacket. Although when I think of that jacket, I am brought back to the 80's when my jackets were too large, too boxy, too long, and double-breasted with the buttons down at my hips ... needless to say, those are not fond memories! The good news is that the tuxedo jackets being shown this year are very tailored and made out of softer wools and silks for a feminine touch.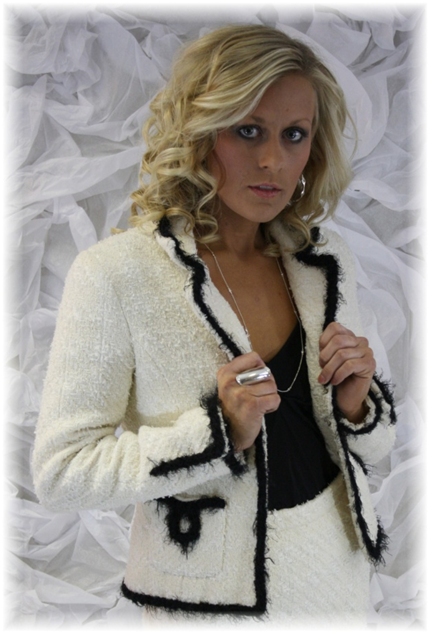 Jacket from Angela Wolf's Couture Collection

Looking for an alternative to tailored jackets? No problem! The opposite of the spectrum - ponchos and capes - is also available, whether you're shopping for RTW or looking for patterns.

Burda definitely has an edge on the fall jacket selection. Here are a few patterns that would fit in perfect this year.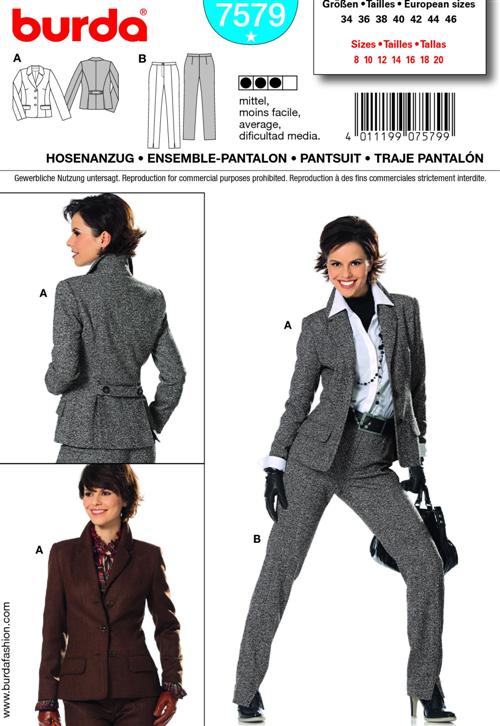 Burda 7579 Pantsuit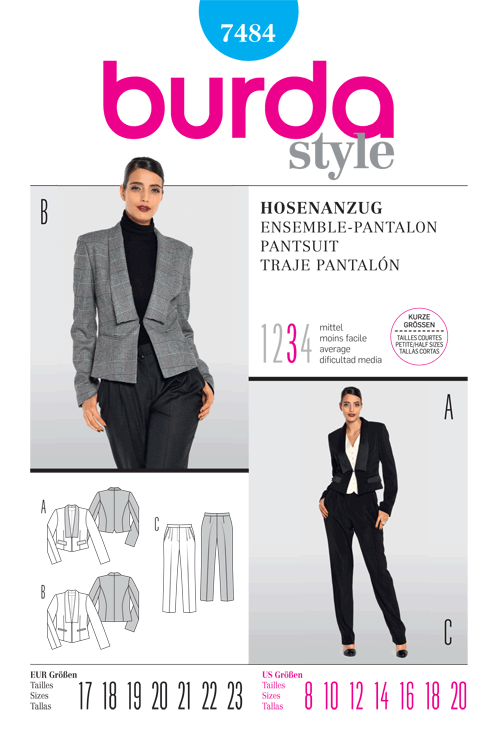 Burda 7484 Pantsuit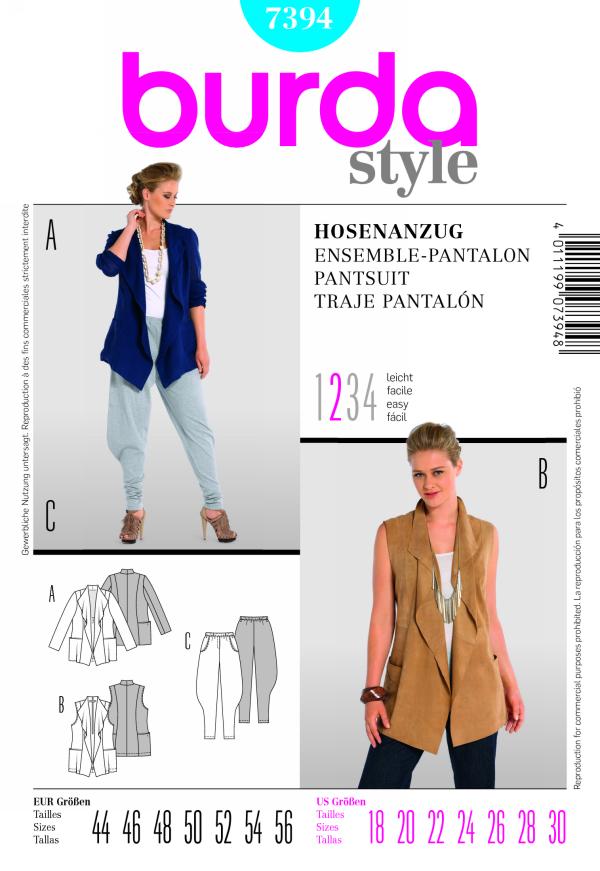 Burda 7394 Pantsuit

I especially like Burda 7484 because it shows more of a feminine styling to the tuxedo jacket.

Jackets are one of my favorites, but can be challenging if you have never sewn one before. Keep an eye on the online classes for help with jackets [See Angela's Tweed Jacket class!]. Next month, Sarah Veblen is teaching a class on linings, and there will be other jacket classes available soon.

Until next month... Happy Sewing!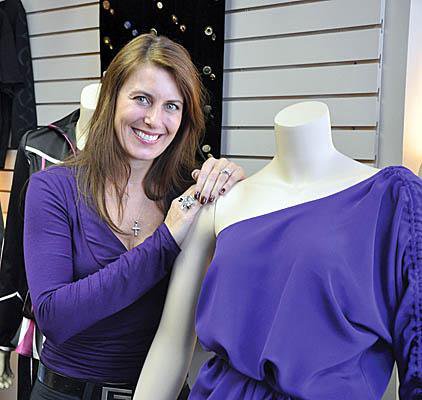 Angela Wolf is the designer and founder behind ABO Apparel, Angela Wolf Ready-to-Wear and ABO Sport. An A-list clientele has given Angela more than fifteen years of experience dressing and fitting many diverse women and has enabled her to understand the different styles that compliment each individual woman. Join Angela on facebook, twitter and her blog.
Sign up for a class with Angela!
Currently running. You can still join!
Fashion Club with Angela Wolf - Tapering Pant Legs
Starts September 15:
Fashion Club with Angela Wolf - Tweed Skirt
Starts September 15:
Tweed Jacket
Missed Angela's previous columns? You can still read them!
The 70's
White, it's Everywhere... How to Wear It
How Will the Royal Wedding Affect Fashion?
A Touch of Glamour
The Love/Hate Relationship With the Popular Trends...Wide Leg Pant and the Skinny Jean!
Fashion Tips & Trends with Angela Wolf