I saw a cut-on sleeve on various RTW tops and I liked it, plus it makes a knit top even easier to sew, as there is no sleeve to set into the armhole. How did I draft it?



I began with a knit top pattern that fits me. I folded the sleeve in half lengthwise.

I laid the bodice front pattern piece on my table. I lapped the folded sleeve pattern on it, aligning the seamlines (not the cut edges) as follows: I matched the top center of the sleeve cap to the intersection of the armscye and shoulder seams, and matched the top of the underarm seam on the sleeve to the top of the side seam on the bodice.




Then I traced the perimeter of the overlapped pieces to make a new front/sleeve piece, adding seam allowance to the folded edge in the middle of the original sleeve pattern.




I did the same process to create a new back/sleeve piece.

I compared the results with one of my RTW topcs and it's exactly the same shape, so I must have been doing it right!


Submitted by LauraLo

This tip is from 1,000 Clever Sewing Shortcuts & Tips. We post a tip every Monday.

Download a full chapter..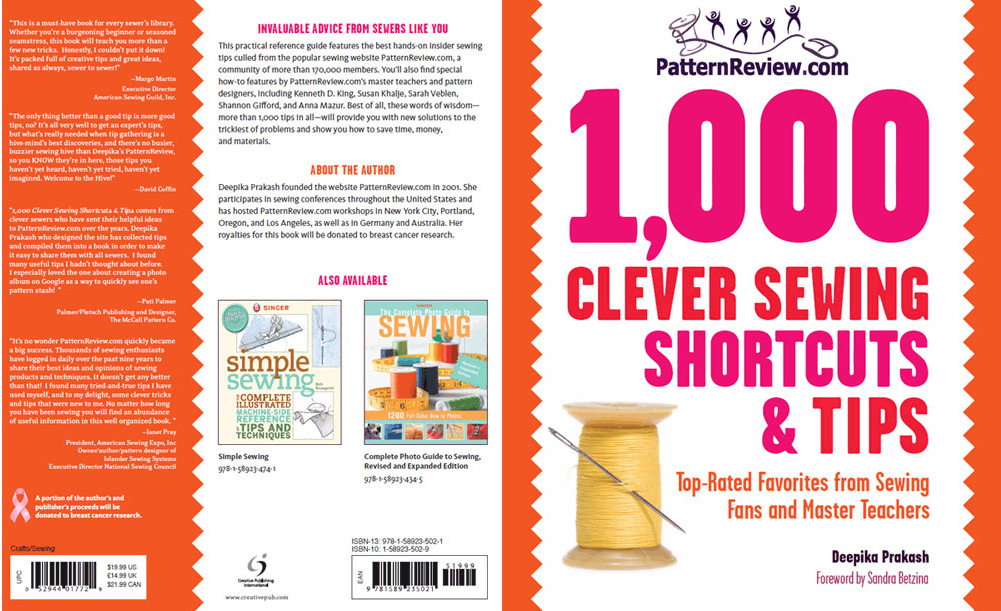 Order 1,000 Clever Sewing Shortcuts & Tips now! Signed by Deepika!