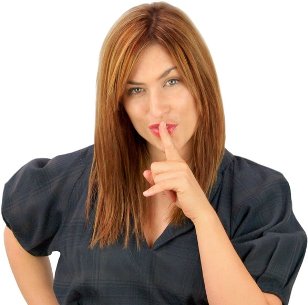 Chloe Parker of Style Arc
Tell us about your business. When did you start it? What prompted you to get into it?
Chloe: Style Arc is an online clothing pattern business with an industry base. We're a very new Internet company stemming from a long-running business that was supplying patterns only to the clothing industry in Australia. We started Style Arc at the beginning of 2010. This is how Style Arc came to be... Having coffee one Saturday morning with a couple of colleagues from the rag trade [clothing industry], we started chatting about home sewers and what patterns were available to them. We thought it would be great for them to have a more Ready-to-Wear feel about their patterns – hence Style Arc. Our patterns are not like those of other pattern companies, as the patterns are based on Ready-to-Wear and therefore come in single sizes, just as used in the clothing industry. We also use a 149GSM quality paper, not tissue, as other companies do. We believe in offering individual support to any one who needs it – from size selection to construction assistance. We want Style Arc to have a personal approach, and this is proving to be an important and popular part of our business. We feel we have made many friends out there already! Ours is a simpler approach to sewing. Sewing need not be confusing, and everyone should have the opportunity to create their own garments with that RTW look with little fuss.
What inspires you in designing? What is your philosophy of design?
Chloe: Fabrics! I love beautiful fabrics. Textures and colours always inspire me to create new styles for the upcoming season. Structure and balance is extremely important in design. A pattern must be well-drafted and balanced but needs to capture the mood of the current season and style of the moment. Design should bring out your individuality. We may be the architects, but our sewers are their own designers. We give them a well-drafted, fashionable pattern, but it is their selection of fabric and trim that makes the design their very own.
What is a popular pattern among your products?
Chloe: We are known for the fit of our pants. Linda stretch pant is one of the favorites amongst our sewers, as it suits all sizes from 6 to 30 and all ages. Our other popular patterns are varied, from our fabulous Kate wrap dress to our corporate suiting styles. And for a bit of fun, the versatile Simply Sally.
Are there any new services or products you'd like to tell PatternReview members about? Chloe: We are adding new styles on a weekly basis and emailing to our PR members. We are also adding to our instruction sheets as requested by our sewers, and we thank them for their input and feedback.
What do you like about PatternReview?
Chloe: We love your sewing community! Everyone has been so encouraging with our new venture, and the feedback is so heartening. It makes all the long hours and hard work so worthwhile.
As a designer, you're also a sewer. Do you still get a chance to sew? What are you sewing now?
Chloe: Not as much as I would like to! I am very spoilt, as I have an amazing sample machinist who is at hand to whip up the new designs the girls and I come up with.
What model sewing machine do you own?
Chloe: We use Juki industrial machines, but I must say my love is my great- grandmother's Singer treadle which was purchased in the 1920's. It sits in the corner of our studio in pride of place.
Style Arc patterns are available on their website www.stylearc.com.au. Add your name to the Style Arc Safe Subscribe list by going to the Merchant Gallery on PatternReview Merchant Gallery on PatternReview.