Today we're featuring New Look 6000 (Misses' Dress) as reviewed by


BlossomKyle.

This pattern was highly recommended by two PR members last week!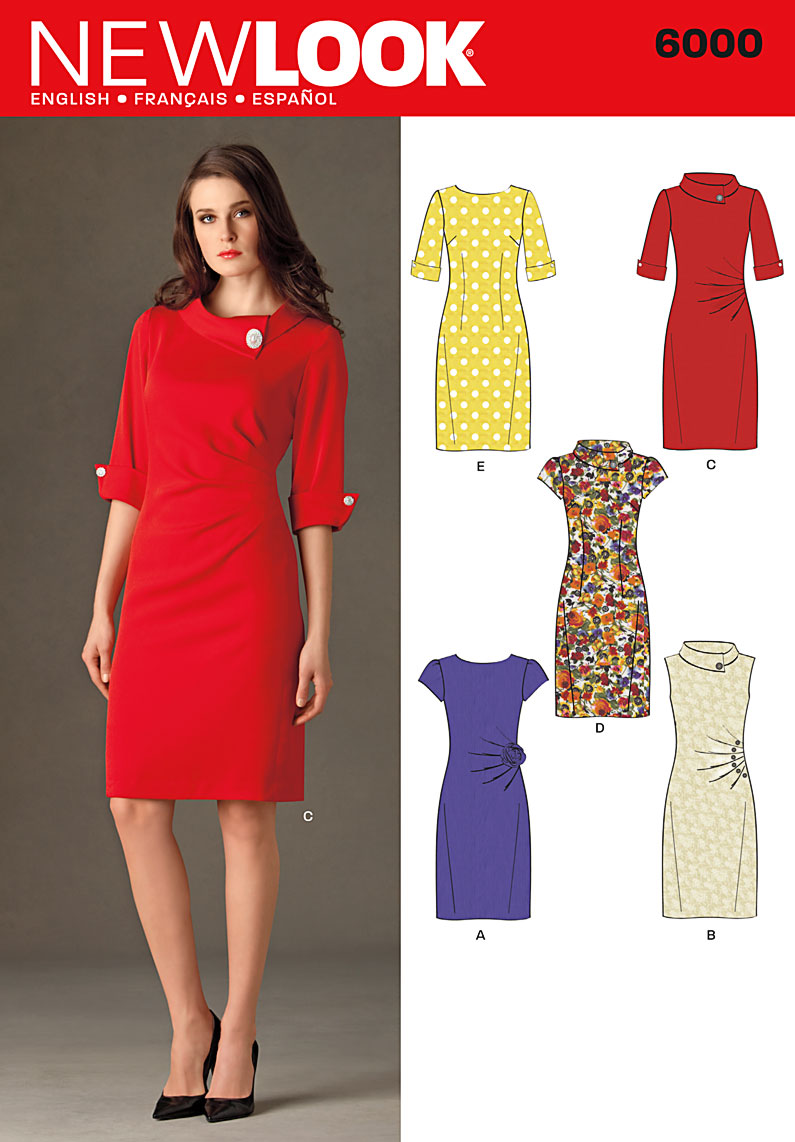 Pictured: New Look 6000

BlossomKyle first saw this dress on the runway at the Simplicity Fashion Show at the 2010 American Sewing Expo and knew she had to have it! She bought the pattern then and there but didn't start sewing it until this month.

She used 2 yards of a navy stretch woven from her stash, a holdover from JoAnn's bargain fabric section. The fabric has a stretch that is with the grain, which she found unusual and caused her some problems with the center back zipper. Because the zipper bulged when she put it in, she ended up using a 14-inch invisible zipper at the side instead.

But when she wore this dress to work, she got all kinds of great compliments! One person said that she looked like Jackie O and would buy the dress if she could.

After wearing the dress, she found that the center back seam was stretched out on her seat, so she's planning to rip out the seam, iron the fabric, iron in a strip of interfacing and sew the seam back up.

Her conclusion: "It is super super cute," and she'll wear it to the next American Sewing Expo.

Highly recommended! Thanks, BlossomKyle!

Read BlossomKyle's review of New Look 6000.

Read other reviews of New Look 6000.

Buy New Look 6000 and make it for yourself! You too can look like Jackie O!