I created a fabric organization form that holds four fabric swatches per sheet. I tape the swatches onto the sheet, labeling each with the fabric name, source, yardage, width, fiber content, and price. The forms are three-hold punched and put in a ring binder. To keep the binder balanced, I made a mirror image of the form so that the swatches are on different sides on alternate pages. This swatch notebook is also handy to keep in the car trunk for fabric shopping. If you'd like to use my form, download it from here.

Submitted by Deepika

This tip is from 1,000 Clever Sewing Shortcuts & Tips. We post a tip every Monday.

Download a full chapter..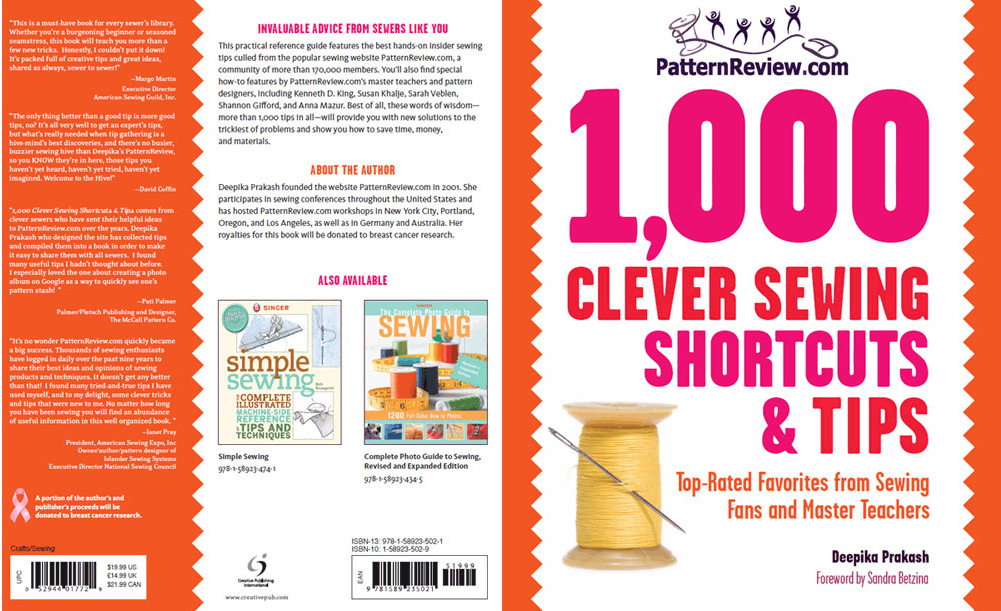 Order 1,000 Clever Sewing Shortcuts & Tips now! Signed by Deepika!