I carry photos of my pattern info on a looped cord like an oversize key ring so I can bring patterns and yardage info to meetings and for shopping.



I laid out the patterns in three rows, four to a column, and snapped a digital pic in the highest resolution. I printed them on 8"x10" photo paper and cut out each individual pattern picture.

Using a glue stick, I mounted each pattern pic on poster board cut slightly larger than the photo to make a border for the hole punch. I reinforced the holes and wrote the pattern's fabric recommendations and yardage on the back of each card.

I strung the photos on a thick serged chain and tied both ends together. This loops easily through my handbag strap.


Submitted by ryan's mom.

This tip is from 1,000 Clever Sewing Shortcuts & Tips. We post a tip on Mondays.

Download a full chapter..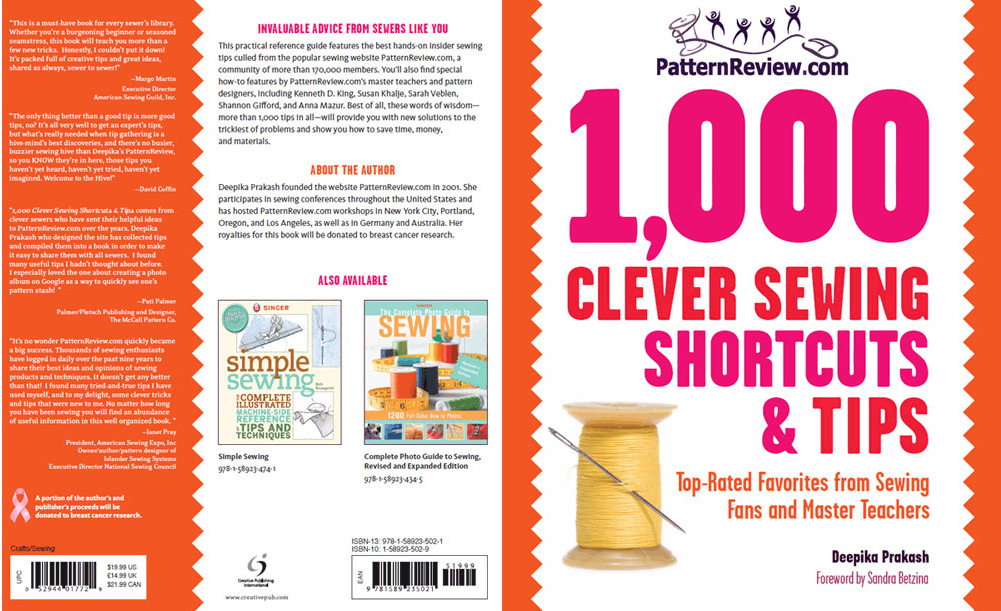 Order 1,000 Clever Sewing Shortcuts & Tips now! Signed by Deepika!