This week's Highly Recommended pattern is the Vogue Patterns: 8584 (Misses' Pants and Belt), reviewed by Renren.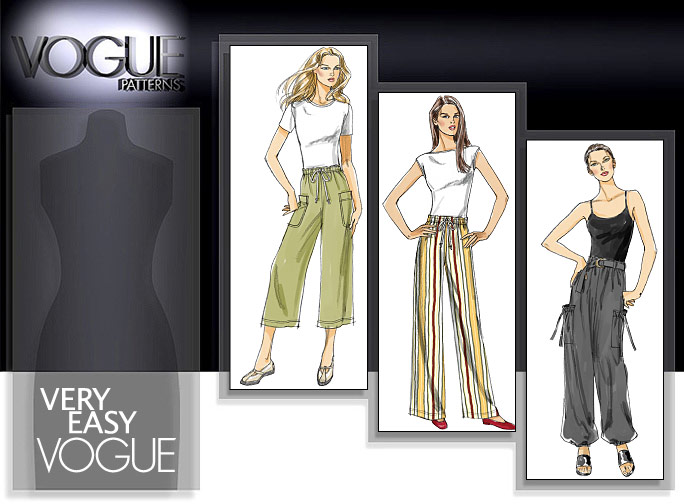 Pictured: Vogue Patterns: 8584 (Misses' Pants and Belt)

Renren loves everything about the style of this pattern, including pockets, leg length, its wide legs and the ties at the ankle and pocket.

She used a 100% cotton from JoAnn's clearance table to make what she calls her jungle pants.

She did something different with the waistband. Instead of using a casing or a drawstring for the pants waist, she used a 4 channel sports elastic, a notion that a lot of RTW sports clothing has. She says that the application wasn't perfect, but that she was fine with the results and has found it comfortable to wear.

She also made some minor changes, like adding a pocket from another view.

She has made this pattern before and loves it for its many options. The pants are really comfortable, she says, and each time she makes them, she feels a little more confident and relaxed about sewing.

Read her review.

Thanks, Renren!

Show the world that you're proud! Tweet your reviews to family and friends with our new Twitter App and enter the October Giveaway at the same time. It's easy! Details here.