Happy 10th Anniversary to us!

Yes, it's this month! We're finally here! We're all feverishly planning for PR Day on November 19 in cities all over the world!

This month, we want to see your face on PatternReview.

What do we mean? We want to see your avatar! The avatar is the little picture that appears whenever you post a review or comment. It also graces your profile page.

Every member who already has a non-generic avatar or uploads an avatar to his or her PR account this month will be entered in a drawing to win Helen Joseph-Armstrong's "Draping for Apparel Design" book and a Seam Allowance Guide, donated by Seam Allowance Guide by Hollie.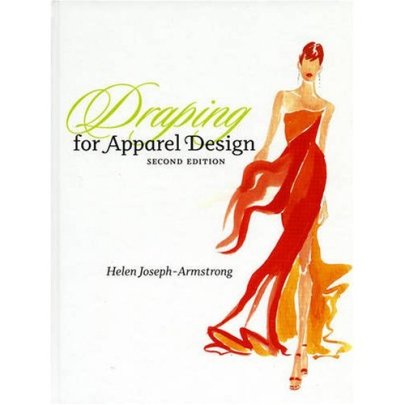 Here's a description of the book:

This text combines step-by-step instructions illustrated to present the principles and methods of draping. Author Helen Joseph-Armstrong incorporates three draping techniques manipulating dart excess, adding fullness, and contour draping in design projects featured throughout the text. Projects begin with a draping plan and fashion drawing to identify its creative elements, and determine the draping technique required. The author describes the drape of the basic dress and its relationship to every garment in a clothing collection, emphasizing the drape of foundation garments as a base to building more complex design.

The Seam Allowance Guide adds the seam allowance to patterns while you cut.

This giveaway has a value of more than $100.

An avatar can be a picture of you, your pet, your child, your DH, your favorite cartoon character or some other whatever!

If you haven't uploaded an avatar to your PR account, you will see the generic PR dancing figure:





How do you update your avatar?



Copy the image for your avatar to your home computer.

Log in to PatternReview and go to your profile on PatternReview:

http://sewing.patternreview.com/cgi-bin/editprofile.pl

(You'll have to log in again.)

Confirm your password on the profile page.

Scroll down to Upload a Photo/Avatar:.

Click on the Browse button and find the folder that contains your avatar image. Select the image and click on the Open button.

Scroll down to the bottom of the page and click on the Save Changes button.



Now's your chance to personalize your account and enter the giveaway contest at the same time.

Members who have an avatar will be entered in the contest automatically.

Our thanks go to the sponsor of this contest, Seam Allowance Guide by Hollie.




And the October Giveaway winner is Erin Sooit.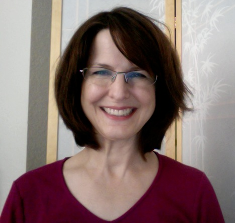 Erin Sooit

Erin Sooit linked her PatternReview account to Twitter this month to enter the giveaway contest. Her name was randomly drawn, and she has won a one year's subscription to Threads magazine.

Congratulations, Erin Sooit!

We thank Threads magazine for donating this great giveaway!