With the holidays around the corner, now is the time to whip up some holiday outfits. Go all out with an evening dress for New Year's Eve or if you're short on sewing time, a fashionable skirt or top for a holiday party is just as satisfying.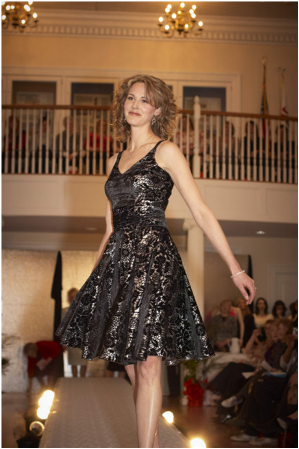 Burnout Velvet - Audrey Hepburn Style Gown
Picture from Angela Wolf Collection
Photography by Johnson Rauhoff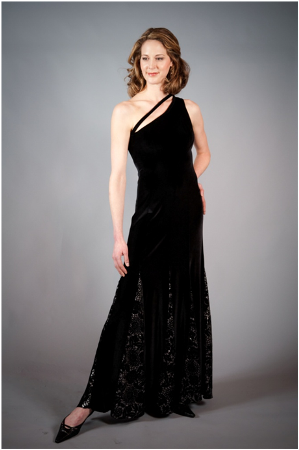 Stretch velvet with burnout velvet gored inserts
Picture from Angela Wolf Collection
Photography: Michael Koch

So here is a rundown on some fabulous fabrics and patterns:



Organza and Tulle are used for skirts, tops, and embellishment. Much of this fabric is left unfinished with raw edges exposed in the hems. Organza is also a great fabric for creating unique embellishment designs that you can add to an existing garment.




IDEA: Find an iridescent organza and cut 1" bias strips. Stitching down the center of the bias strip, attach the organza to a simple stretch top in a random design. Fray the edges with your fingers. Sew the strips in a circle for a flower effect.




Opaque fabrics can open the imagination to endless possibilities. Using a skin tone color as the base of the garment and adding black lace or other fabric over the neutral is very popular in evening wear. The stretch opaque fabrics are pretty easy to use and you can find some of these mixed in with the swimwear fabrics.




IDEA: For a casual look, combine two fabrics such as a black stretch opaque and a black stretch velvet. Using the cutout method for December's Fashion Club, you can strategically plan where you want to cover and what you want to see through.





Sequins are always a classy touch for the holidays. One of my favorite looks this season is a sequin tank shown with jeans and a tailored jacket. Such an effortless way to glam up your look for an evening out. Consider a longer tank with an asymmetrical hem paired with skinny jeans and pumps.

Brocade is being used in various jackets styles. Some of these brocades could even be characterized as drapery or home dec fabrics. Just be careful not to get too carried away, you do not want to resemble a wall hanging, if you know what I mean ?. If the brocade you are planning to use is a thick fabric and somewhat overpowering for a full jacket, just add contrasting brocade cuffs and collar to a plain jacket.

Velvet, soft velour, and crushed velvet are a perfect fabric for so many styles, from the gowns show above to a simple pullover turtleneck.




SEWING TIP: If your machine has a "walking foot", use it while sewing the velvet. That will help the fabric from sliding while you are sewing.




Delicate Lace or Hand Beading can be added to a jacket, dress, sleeve edge, skirt ... you name it. Lace usually does not fray, so you can trim out your own design and then add the lace cutout to a garment by hand. If you add hand beading to a stretch fabric, make sure you tie off the ends of the beading frequently, otherwise you will pop all the beads off when you take the top on and off.

Fashion Rundown ... What's Still In?


One-armed gowns and tops

Skinny jeans with loose flowing tops

High waist shorts and pants

Maxi dresses and skirts

Hand dyed fabrics and wild prints

Belted waistlines


A few pattern ideas...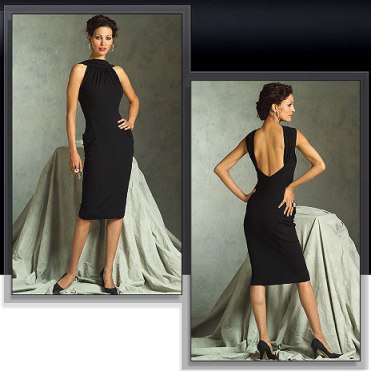 Vogue 2899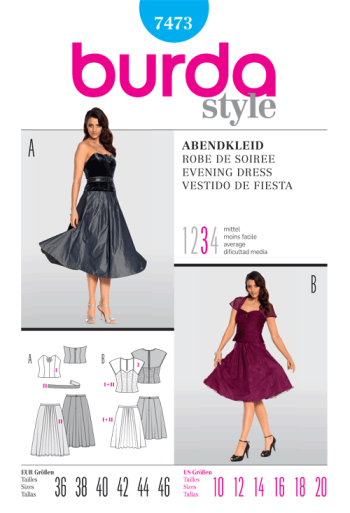 Burda 7473

This Shapes pattern would be a really fun top out of crushed velvet!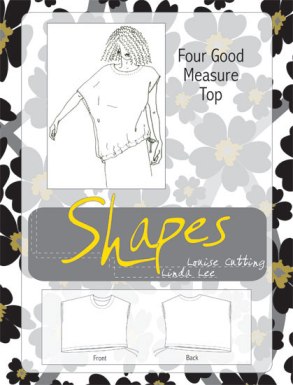 Shapes Four Good Measure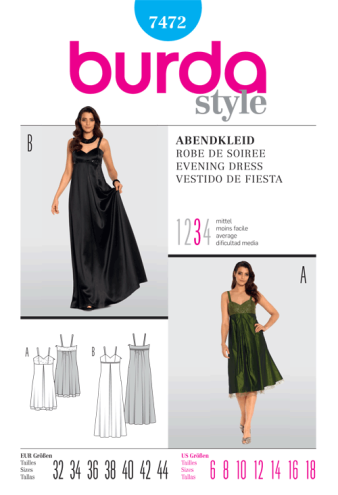 Burda 7472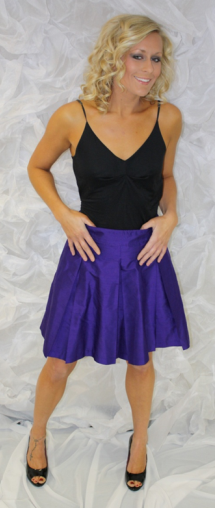 Picture from Angela Wolf Collection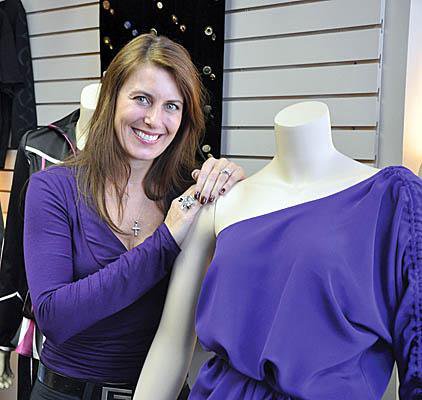 Angela Wolf is the designer and founder behind ABO Apparel, Angela Wolf Ready-to-Wear and ABO Sport. An A-list clientele has given Angela more than fifteen years of experience dressing and fitting many diverse women and has enabled her to understand the different styles that compliment each individual woman. Join Angela on facebook, twitter and her blog.
Sign up for a class with Angela!
Starts November 15:
Fashion Club with Angela Wolf - Restyling Jacket Sleeves
Starts December 1:
Fashion Club with Angela Wolf - Color Blocking
Missed Angela's previous columns? You can still read them!
Faux Fur
A Few Fall 2011 Fashion Trends
The 70's
White, it's Everywhere... How to Wear It
How Will the Royal Wedding Affect Fashion?
A Touch of Glamour
The Love/Hate Relationship With the Popular Trends...Wide Leg Pant and the Skinny Jean!
Fashion Tips & Trends with Angela Wolf