After much anticipation and planning, PR Day finally arrived! We scurried to prepare the PR offices for the celebration, hanging balloons outside to guide PR members to our location and hanging lights, streamers and other decorations to make the evening festive!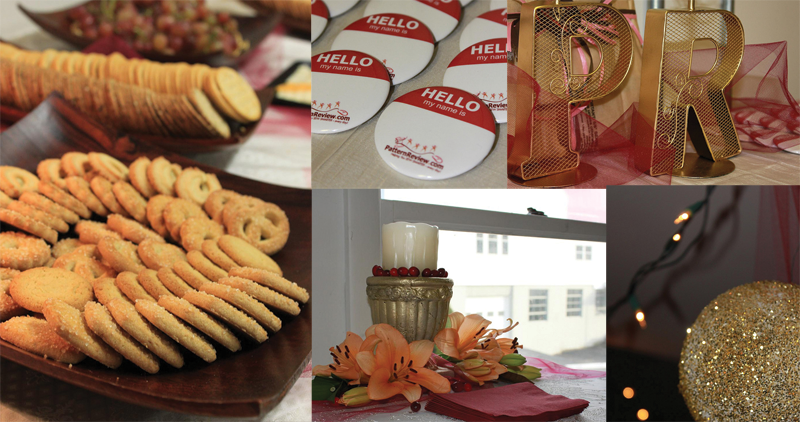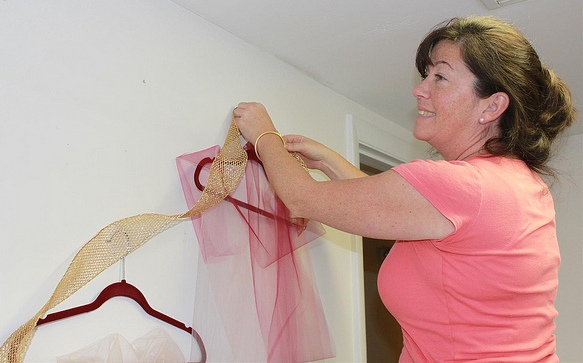 The first few guests arrived in their cocktail finery and chatted about their outfits ("Did you make that?" "Yes!")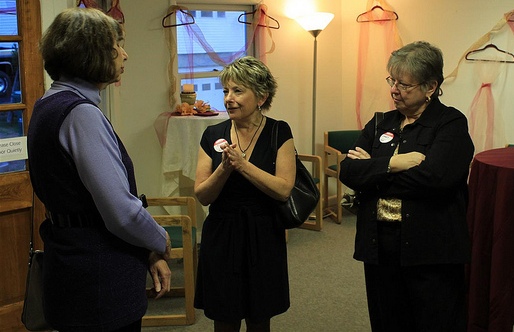 'til the crowd swelled to about 30 people, including DHs.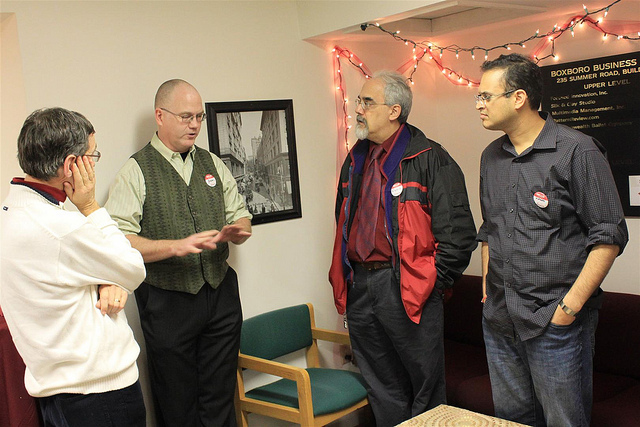 DHs talk about sewing, archaeology and DWs

Arriving guests were given a tour of PR offices and invited to partake of mocktails and hors d'ouevres.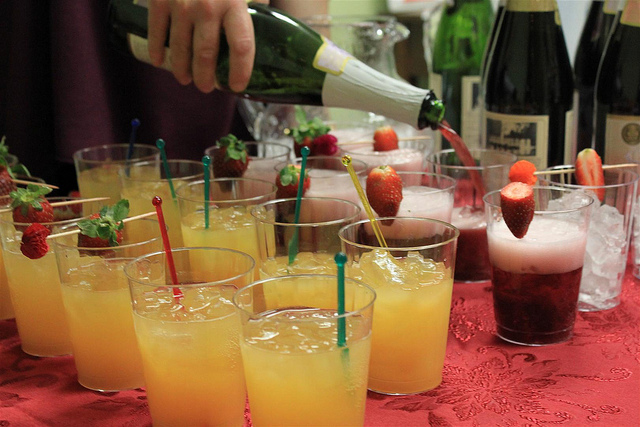 While waiting for their glitter tattoos,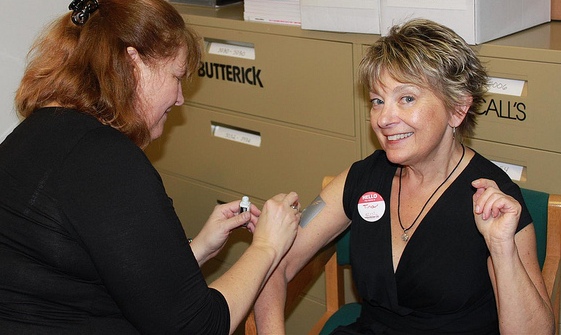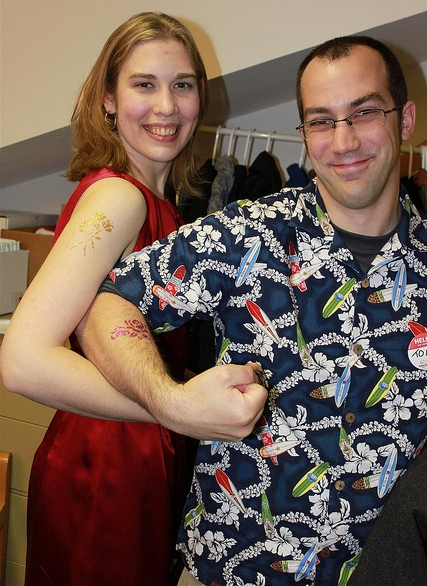 members chatted away about how far they'd come (Portland, Maine, Connecticut, Rhode Island, and upstate New York!),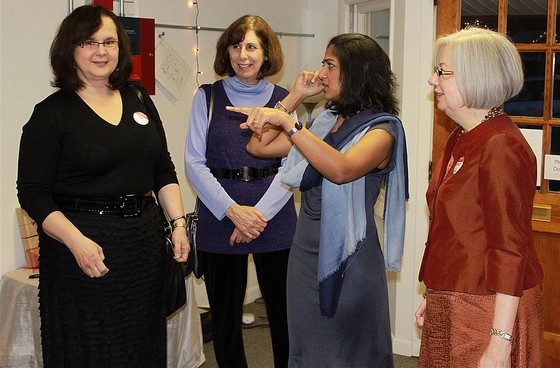 what classes they'd taken and where they'd bought fabric for their outfits.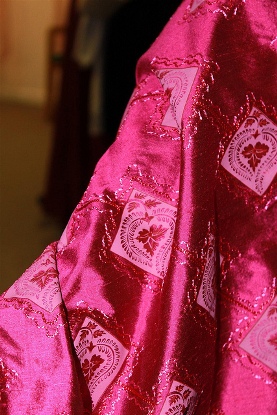 While we milled around, we were surprised and happy to see PR sewing teacher Jennifer Stern, another traveller from Connecticut!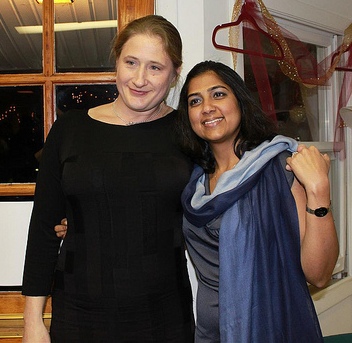 We tweeted about the goings-on with PR partiers around the world to the strains of Frank Sinatra.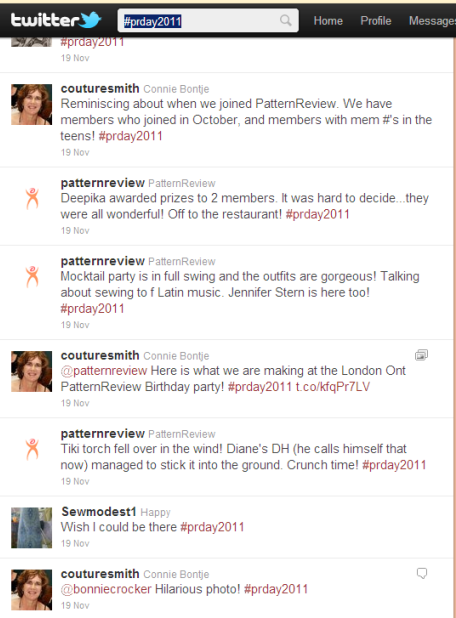 Deepika called the group together to welcome them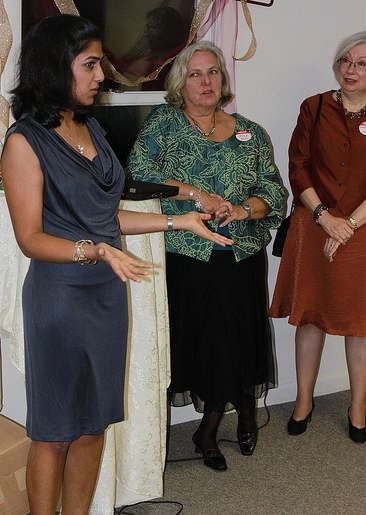 and presented a slide show on the history of PatternReview in its 10 years, accompanied by appropriate sewing music ("Buttons and Bows" by Doris Day!).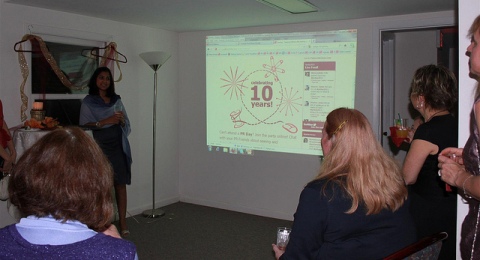 The door prize, a two-volume set of Sandra Betzina's Power Sewing Toolbox, went to Tina Lou.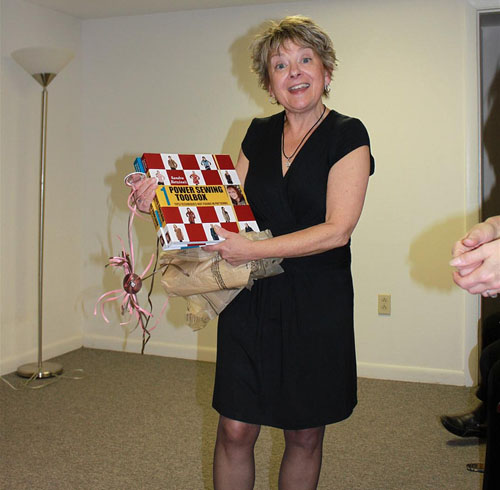 Then on to the centerpiece of the evening, the cocktail dress show!

Members modeled their outfits and clued us in on construction techniques and the fabric they used. Don't they all look great!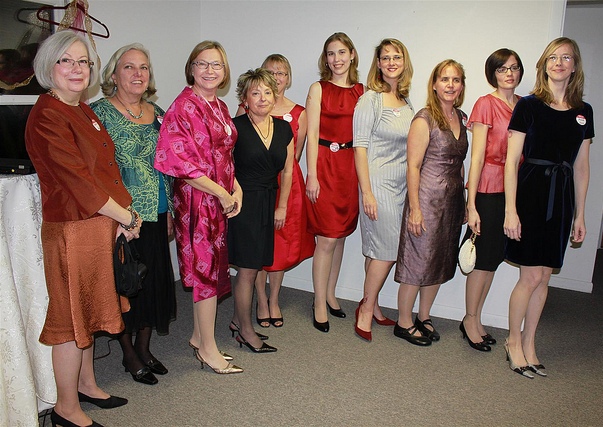 It was very difficult to pick a first prize (the garments were all so wonderful), but the judges finally settled on fabricfanatic's gorgeous silk dress with shawl.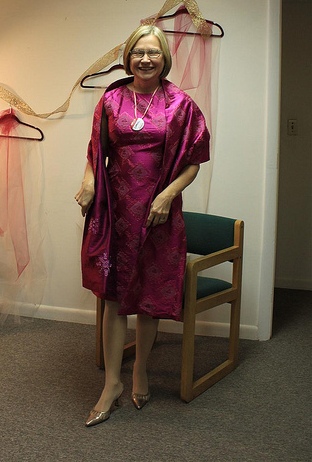 She received an online class of her choice.

Second prize, a copy of 1,000 Clever Sewing Shortcuts and Tips, went to threadsquare for her pretty top.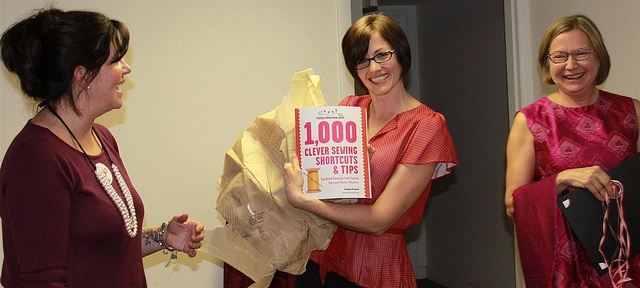 Everyone congratulated the winners.

And then there was cake!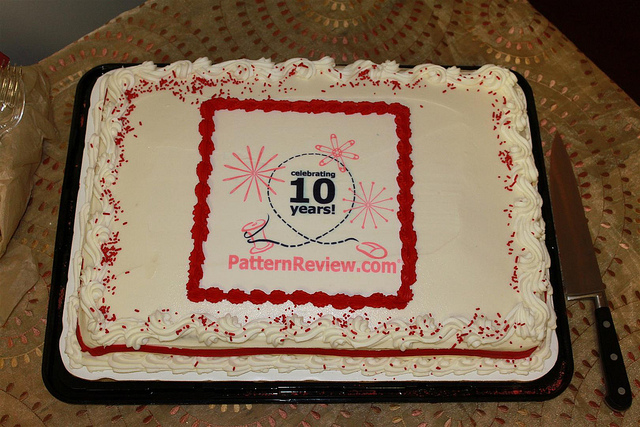 Before we knew it, it was time to go. Everyone said their goodbyes. 15 of us went to dinner and talked and laughed some more.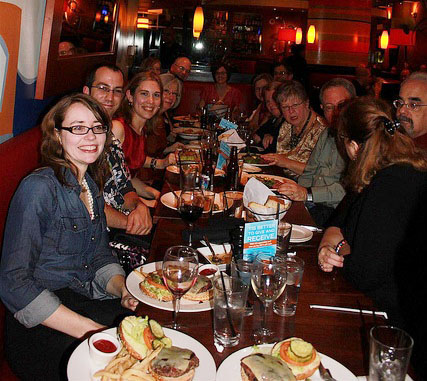 All in all, it was a great 10th Anniversary Party! Thanks to everyone for celebrating with us!

See all the Flickr photos for PR Day 2011.

Read members' blogs about the party:
threadsquare's blog
MarilynB's blog

Talk about PR Day with other members!