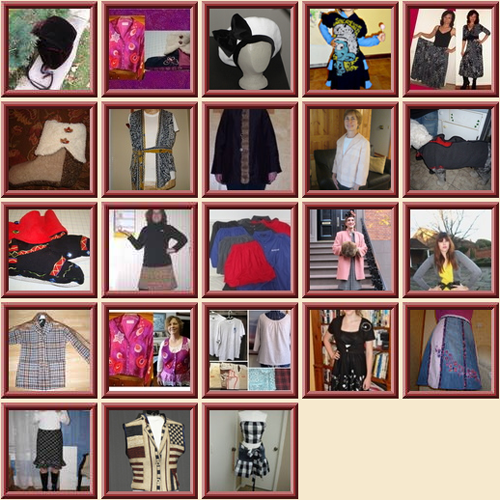 The Refashion Contest has finished, and it's time for you to vote!

Refashioning, reconstructing, recycling or upcycling -- whatever you call it, this is the contest for it!

Deciding who to vote for will be a toughie, because there are many great projects here.

Here are all the important contest links:

Voting closes on December 12, so get your vote in before then!