by Nikki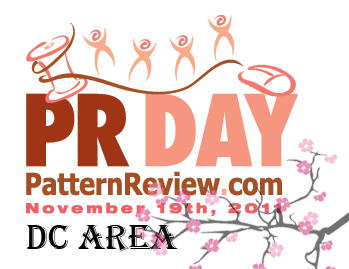 PR Day DC started off at the Textile Museum. The Textile Museum is located in a 100-year old house in the Kalorama neighborhood, nestled in between the Woodrow Wilson House and the Embassy of Myanmar. The Museum has two floors of exhibits, a gift shop, gardens, and a lecture room.

We started to assemble in the tea room and chatted for at least half an hour. Then we headed over into the main exhibits. The first floor exhibit was "Kuba Textiles and the Woven Art of Central Africa", with ceremonial skirts, tribute cloths, and baskets from the Kuba kingdom. The second floor had both a temporary exhibit on recycled textiles, and a permanent Learning Center with hands-on activities about fibers and textiles.

After touring the museum, we of course checked out the gift shop!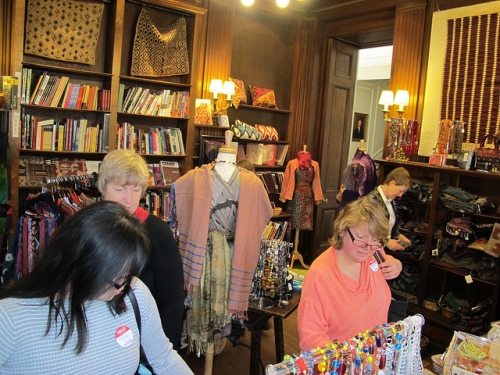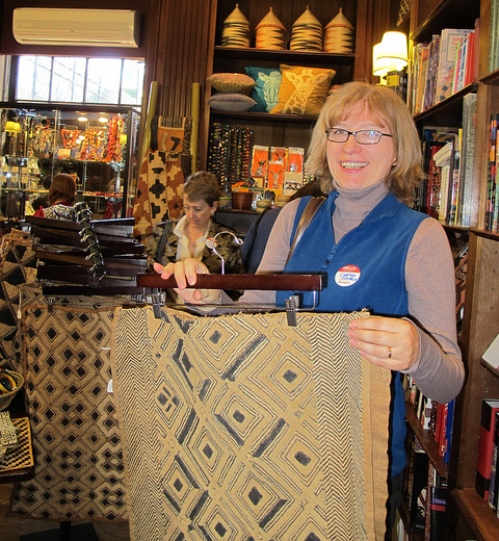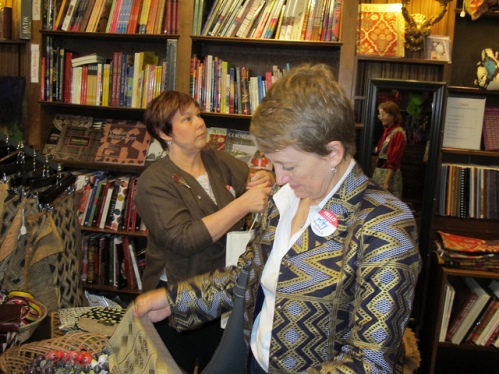 Before heading out for lunch, we got a group shot in front of the museum.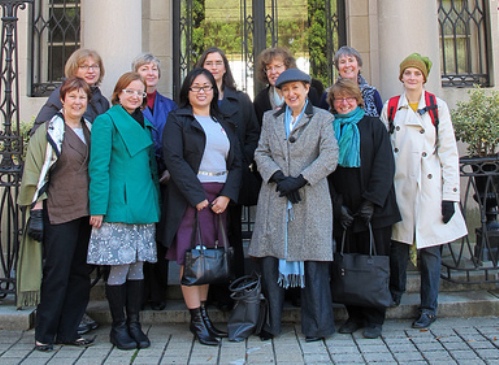 Then we walked a few blocks to Dupont Circle to have lunch at Bistrot du Coin. A few more folks joined the group during lunch. After ordering lunch, we started a swap by passing bags of goodies around the tables. All kinds of patterns, fabric, and notions found new homes, and we also had a raffle of PR-sponsored goodies during lunch.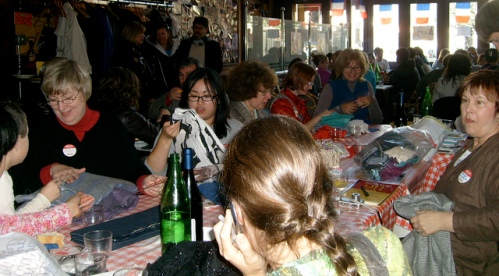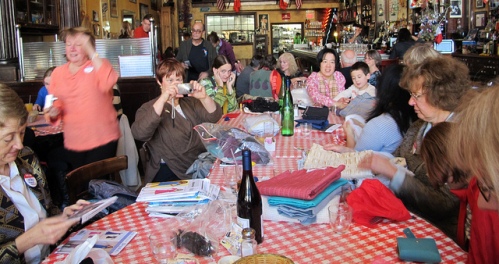 Due to a snafu at the bakery, the full-size PR cake was not ready for pickup on Friday, so we ended up with a selection of mini cakes instead. We headed down to the park in Dupont Circle to eat cakes; luckily the weather was pretty nice for November!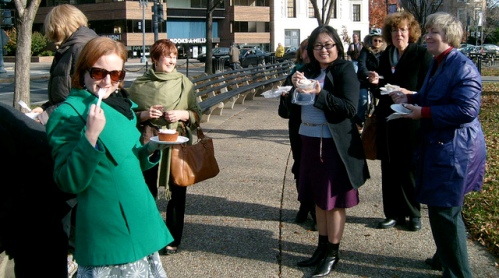 A smaller contingent decided to head on to Exquisite Fabrics in Georgetown, where the store was having a big sale because they are moving locations. We took the Circulator bus from Dupont to Georgetown and started shopping!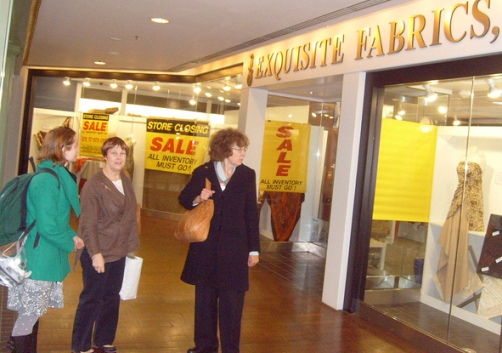 I was good and stuck to my shopping list of linings, but I think everyone found at least some fabric to take home!

We had enough fun that there was interest in having another group outing to go fabric shopping at Michael's in Baltimore. We are planning a trip after the holidays; you can join in the group via this thread on the boards.

Talk about PR Day with other members!

See all the Flickr photos for PR Day 2011.