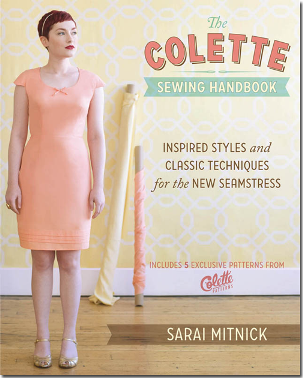 Hi, everyone!

We asked you to comment on our reviews of The Colette Sewing Handbook. When you did, your name was entered in a raffle to win a copy of the book, signed by author Sarai Mitnick.

And the winner is Antonia11! Here is a blow-up of her avatar:




Antonia11 is, in her own words, an "absolute newbie" to sewing, so this book will come in very handy. Congratulations!

Thanks to everyone for your comments. Look for more editorial reviews here on this blog!

Subscribe to our blog, so you don't miss a thing!

Read our reviews of this book.

See Colette Patterns for yourself!