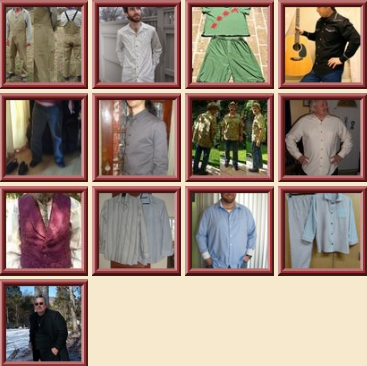 The Menswear Contest has finished, and it's time for you to vote. (Yes! More voting! February is a busy month for contests, isn't it!)

In this contest, PR members tried their hands at sewing for men in their lives who are 18 or older. Check out their projects in the contest gallery!

As always, there is a fabulous prize at stake, so your vote really counts!

If you voted in a contest before, you know the routine, but if you've never voted before, here are a few simple steps to follow...

First of all, you'll want to read the rules. And here's the progress report. You can see all the statistics for the entries and all the important contest links there. Next stop is the Contest Gallery, where you can read reviews, see project photos and vote for an entry.

You can talk about the contest here. (It would be nice to get some feedback on these projects from men too, wouldn't it?)

Then vote!

Voting closes on February 24, so don't forget to vote before then!