With more than 300 designers showing their 2012 fall/winter collections throughout New York during Fashion Week, we now have a glimpse of what to expect in this upcoming season. Many of the styles resemble the late 60's and early 70's... very beautiful, glamorous, and feminine, yet with a touch of sophistication. I was thrilled to see a few of my favorite spring and summer trends, including cutouts, color blocking, and mixed media, rolling over into the fall.

For those of you that are intrigued by fabrication and embellishing, you must take a look at the collection of Proenza Schouler. Inspired by basket weaving, there are beautiful hand-woven leather skirts and jackets. Unique quilting and metallic brocades add to the glamour of this collection. Tory Burch, another designer making large headway these days, offered beautifully tailored jacket, pencil skirts, and fabulous shoes. Very wearable!

Skirt and Dress Hems

Many of the skirt hems fall below the knee or longer with the styles ranging from very narrow pencil skirts to full circle skirts. These included beautiful chiffon dresses, often shown with a belted waist. Think feminine and flirty.

Tailored Jackets

And I am happy to see my all time favorite…exquisitely–tailored jackets. Found in just about every length, these jackets can be worn with jeans or dressed up for the office or an evening out. In particular, the longer trench-style jackets complement the skirts and dresses quite nicely. But do not forget about the Sherpa, leather, and faux fur that was so popular last season! They are all just as prominent next winter.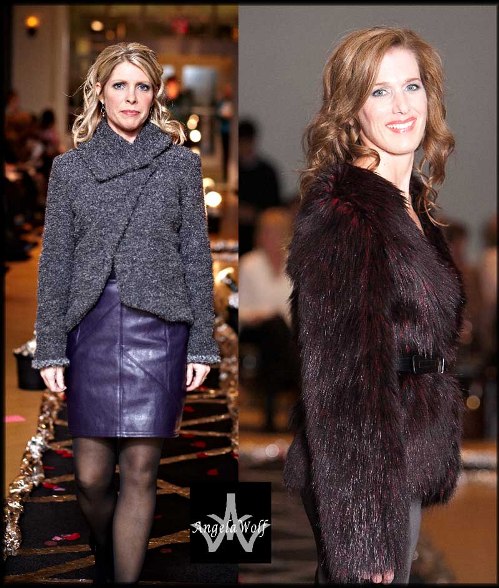 Angela Wolf's Jackets. Photographers: Johnson-Rauhoff and Gregg Rizzo

Burgundy and Jade

A few of the main colors for fall: burgundy, plums, pinks, jade, and deep green. Very rich colors seen in everything from silk chiffon to leather and fur.

Silver and Gold

With a silver and gold trend starting over year ago, hopefully you have already added a few pieces to your wardrobe, but if not, there's still plenty of time. From what I have seen, the metallics are not going anywhere anytime soon. Sequins, brocades and jacquards are filled with silver and gold. A simple sequin and chiffon tank would be the perfect addition to your fall and winter wardrobe. The tank could be worn under a rich, black cotton sateen jacket or pair with black leather pants.

A Few Patterns to Consider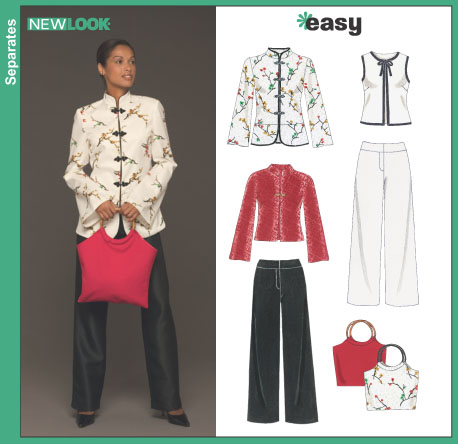 New Look 6435 Misses' Pants, Bag and Lined Jackets or Vest

New Look 6435 would make a perfect jacket with brocade; this is a very popular style this year. The style C vest would be a perfect match for the gold or silver sequins.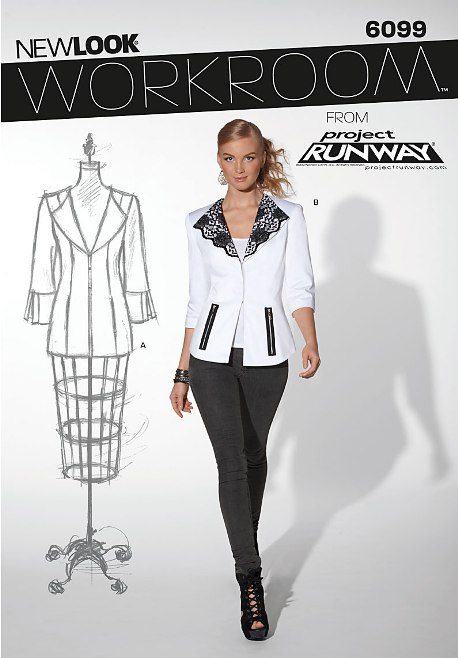 New Look 6099 Jacket - Workroom from Project Runway, Misses' Jacket in Two Lengths

New Look 6099 is another great jacket for embellishing.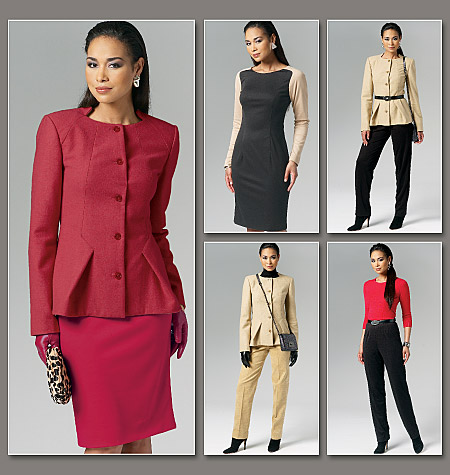 Vogue Patterns 8758 Misses' Jacket, Dress, Skirt and Pants

Vogue 8758 has quite a few pieces that you could adapt for this summer or fall.

Next month, we will cover the skirts in detail...

Good luck and happy sewing!

Join me on Facebook, Twitter, or follow my blog for more sewing tips. :)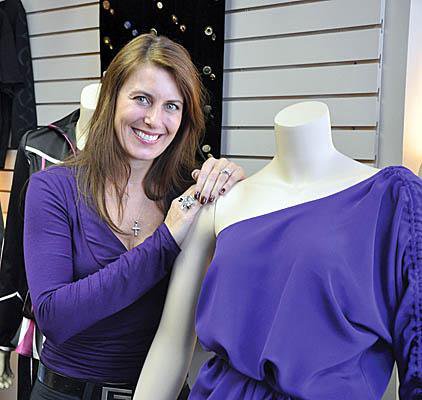 Angela Wolf is the designer and founder behind ABO Apparel, Angela Wolf Ready-to-Wear and ABO Sport. An A-list clientele has given Angela more than fifteen years of experience dressing and fitting many diverse women and has enabled her to understand the different styles that compliment each individual woman. Join Angela on Facebook, Twitter and her blog.
Sign up for a class with Angela!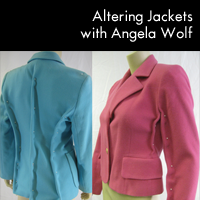 Altering RTW Jackets. Starts April 9"
Missed Angela's previous columns? You can still read them!
Pantone's Color of the Year... Tangerine Tango!
Accessorize With the Scarf For Any Season
Fabrics for the Holiday Season
Faux Fur
A Few Fall 2011 Fashion Trends
The 70's
White, it's Everywhere... How to Wear It
How Will the Royal Wedding Affect Fashion?
A Touch of Glamour
The Love/Hate Relationship With the Popular Trends...Wide Leg Pant and the Skinny Jean!
Fashion Tips & Trends with Angela Wolf