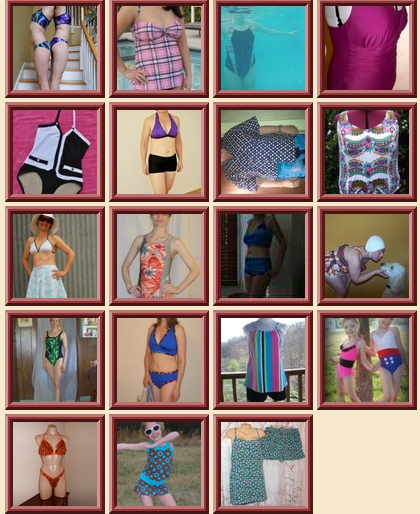 The Swimwear Contest has finished, and it's time for you to vote.

Contestants worked hard on their projects. Now's your chance to pick your favorites. You can vote up to 5 times, in case you can't choose only one!

Contestants could sew only bathing suits for this competition. The entry could be bathing suits, such as one-piece, two-piece or tankini; or swim shorts or UV-protected swim wear. You can see the complete list of rules here.

See the contest report and other important links here.

And don't forget to see the projects and vote here!

Voting closes on April 10.