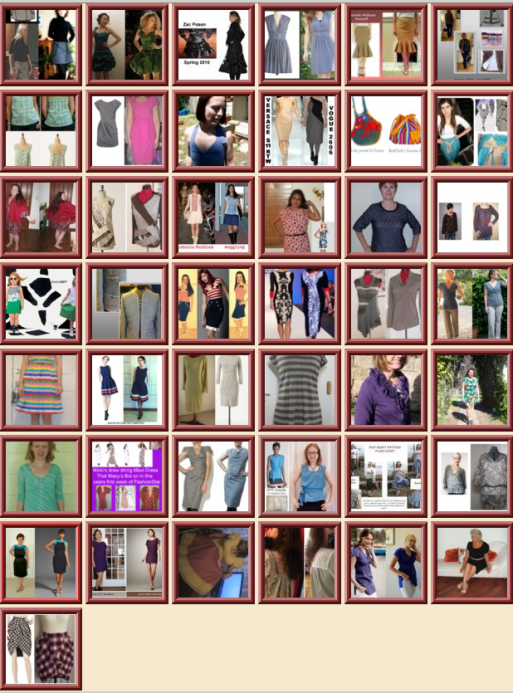 The Ready to Wear (RTW) Contest has finished, and you know what time it is...time to vote!
We all have coveted a Ready to Wear garment at one time or another. How many of us have actually gone ahead and made one? Well, these contestants did!
For this contest, contestants had to make a garment that was clearly inspired by the original piece. It did not have to be, but could be, an exact copy. Check out the rules for more details.
So view the gallery and choose your favorites (you can choose up to five!).
See the contest report and other important links here.  Voting closes on May 11, so vote now!