April was a busy month, and we're only now getting to publish our editorial reviews of the next book in line. This time we're reviewing Nicole Mallalieu's You Sew, Girl!. If you love Nicole's patterns, you'll want to read what we have to say about this book!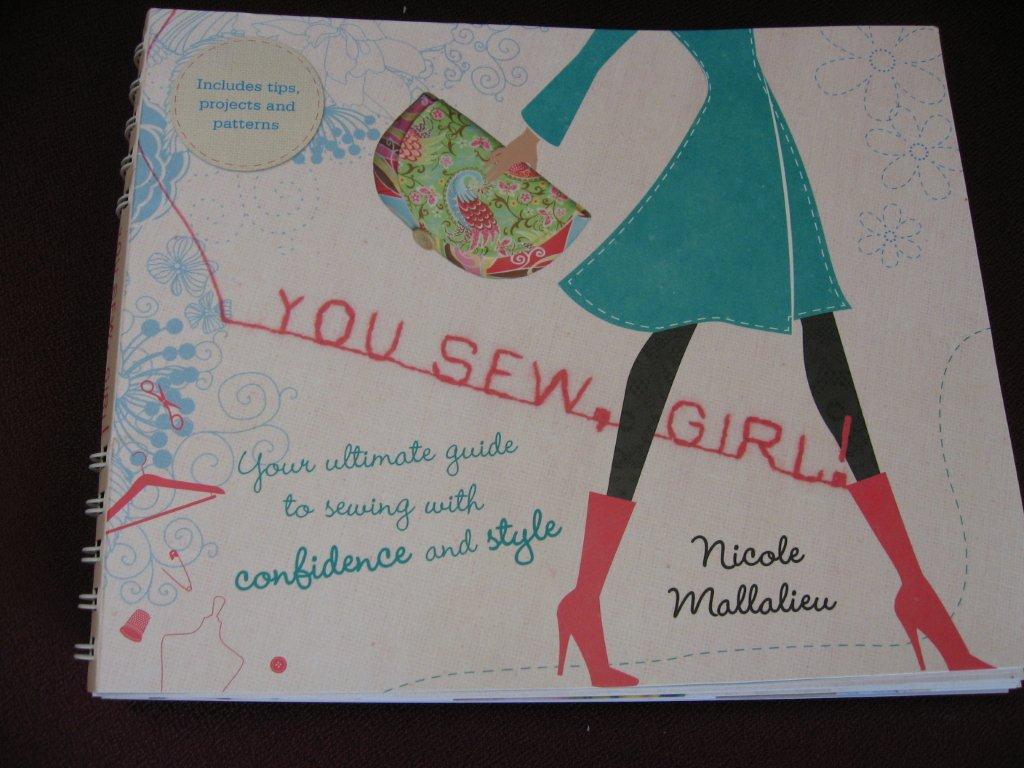 Editorial Review of You Sew, Girl! Your Ultimate Guide to Sewing With Confidence and Style
By Deepika
I started off this year with a personal goal of sewing fearlessly. This year, I want to think outside the box and sew beautiful things without feeling intimidated. So when I saw Nicole's new book mentioned on her blog, I had to review it! There is a whole section on pattern-free clothes in there. And the cutest styles are knit tops, totally up my alley. When the book arrived in our office, we jumped on it, and I read it cover to cover. Aptly named You Sew, Girl!, the book encourages every reader to just go out there and sew. No rules, no sewing police. :)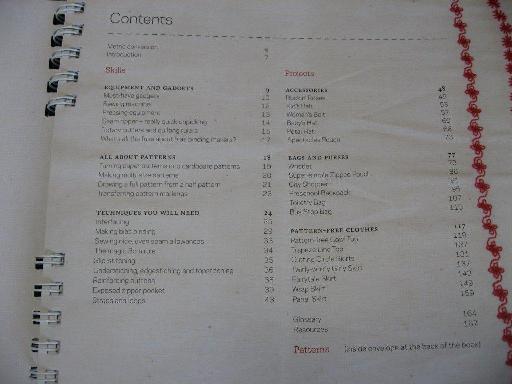 Useful Techniques
Beautifully illustrated and packaged, this book contains chapters on sewing techniques referred to in patterns contained in this book. One of my favorite techniques is the exposed zipper pocket which I used in many of my bags I've sewn in the past. This is such a useful technique to learn and master. I highly recommend it.
Cute Projects
Projects include cute accessories like Baby's Petal Hat, Eyeglass Pouch, Kid's and Women's Belt, and my favorite - roses made from zippers. Finally, a use for all those metal zippers I bought on eBay!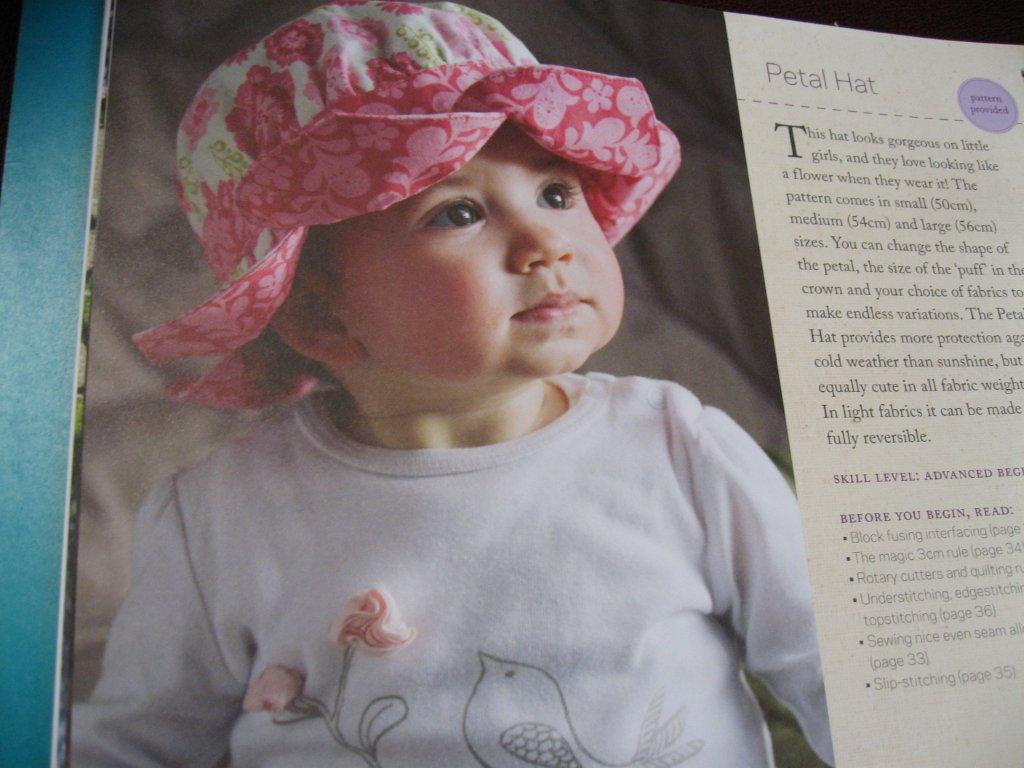 Nicole Mallalieu is known for her gorgeous purse patterns on PatternReview.com, so of course no book of hers will be complete without a chapter dedicated to purses, handbags and tips on sewing them. While I was a little bit disappointed in the bag styles included in this book, I can see myself making and using the wristlet a lot. On the plus side, all of the bags included in this book are beginner friendly, so go out there and make one!
Pattern-Free Clothes
And now, my favorite section of all - Pattern-Free Clothes!
This is where you can really have a lot of fun. The cowl top can be made without a pattern! Go figure. Nicole also gives style ideas to play with the cowl. No wardrobe is complete without a circle skirt, and the ones included here are so cute!
Sturdy Patterns
The patterns included in the back of the book are printed on heavy white paper and are neatly labeled. The projects are very well-explained with lots of zoomed-in color photos. After reading this book, all I wanted to do was rush home and SEW! Nicole, you've outdone yourself.
Editorial Review of You Sew, Girl! Your Ultimate Guide to Sewing With Confidence and Style
by Diane Severin
Let's start with the cover. Cute! The title You Sew Girl! is stitched across the cover, and the one of the projects inside (a clutch purse) is being swung across the cover by the jaunty female figure, a hint of what is to come within the covers.
Nicole Mallalieu is the Australian designer well-known for her purse and hat patterns. And she offers the benefit of her experience with the projects in this book.
Speaking Australian Isn't So Hard!
The metric system is the rule of the day in Nicole's native Australia, so she includes a handy metric conversion chart at the beginning of the book. And the sewing terms are slightly different but still understandable to an American audience (for example, duckbill scissors... You know, sewing shears do look like a duckbill!).
Handy Tips and Techniques
She begins the book with tips and techniques that are very handy! I never thought of using a dowel to iron an unfinished strap! She also features one of my favorite tools, the bias binding maker. Let's hear it for this money-saving gadget!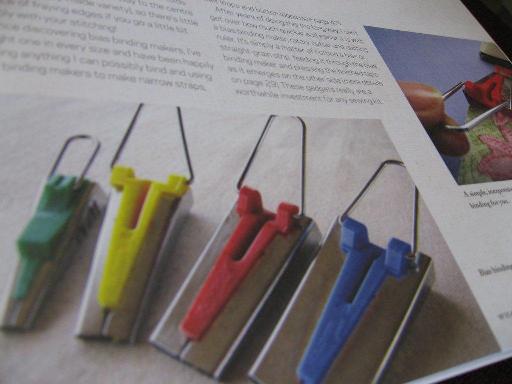 Nicole's experience in the fashion industry is a bonus for us: she gives us some insider tips on transferring paper patterns into cardboard patterns, making multi-size patterns and drawing a full pattern from a half pattern.
There's a detailed explanation of interfacing and its uses under the Techniques section. And there are some great techniques for "sewing nice", slip-stitching, edge-stitching, topstitching, understitching, reinforcing buttons and more.
Projects: Patterned and Pattern-Free
Now to the projects! Accessories like the zipper rose (my favorite), belts, baby hats, eyeglass case (another favorite), great bags and knapsacks, and something we don't see much of...pattern-free clothes, including tops and skirts. There are 19 projects in all. The instructions are detailed and clear. Nicole includes patterns for the accessories and bag projects with the book. And there's a handy place for taking notes.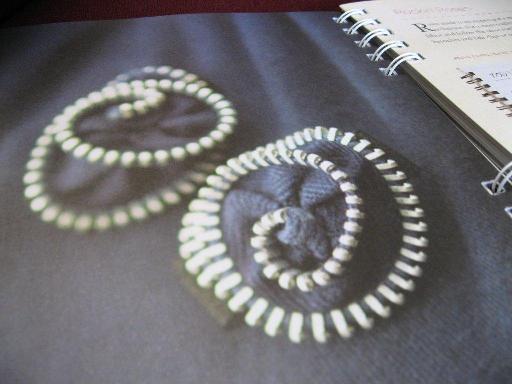 And last, but not least, the book is wire-o bound (Yes! You know we love it!).
Editorial Review of You Sew, Girl! Your Ultimate Guide to Sewing With Confidence and Style
By Noelle MacMahon Nicole Mallalieu is most well known for her amazing bag patterns- but she has recently written a book called You Sew, Girl!, which is the next featured book in our Editorial Review series.
The book is a nice size; kind of short and elongated, which is easy to flip through. The graphics and images are peppy and varied so you always have something new to look at. There are patterns at the back of the book in a neat little envelope.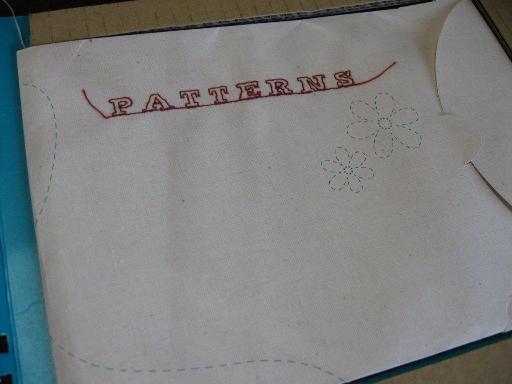 The Right Equipment
In the first section on equipment and gadgets, Nicole writes "...After years of doing things the long way, I'm overjoyed when I discover a tool that makes a sewing job quicker, easier and more accurate". I have to agree with this statement, so I was glad to read about some of the gadgets she uses in her work and how they might help me too! Bias binding makers??? Yeah!!!
She devotes a few pages to how to use and preserve patterns, then spends the next twenty pages on techniques. As someone who designs a lot of handbags, she has a thorough knowledge of different kinds of interfacing and their proper uses. This section was particularly helpful to me.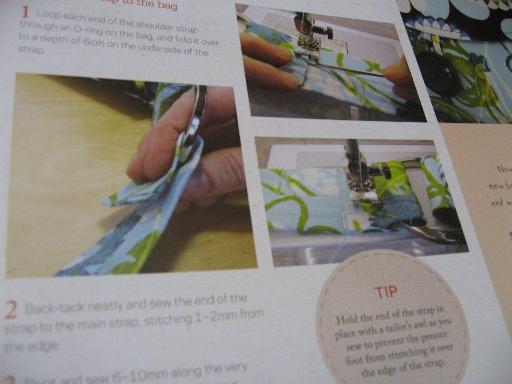 Patterns
The remainder of the book contains projects from accessories such as a rosette made from a zipper, to bags and purses, and some nifty pattern-free clothes. One of my favorites from the bags and purses section is a really awesome small-sized drawstring backpack. She has designed this pack with a flat bottom, external pockets and a flap-covered drawstring closure at the top. I would make this for myself with elongated straps for those trips when you just want a bottle of water and a few extra things.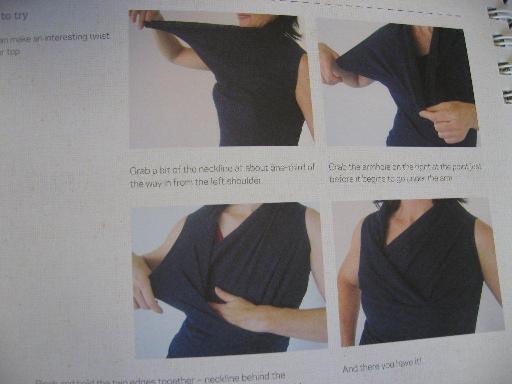 If you are someone who likes to experiment with making bags, this book will be a great addition to your home library. It is full of tips and techniques for working with all the various elements of constructing multi-piece patterns like those for a bag or hat.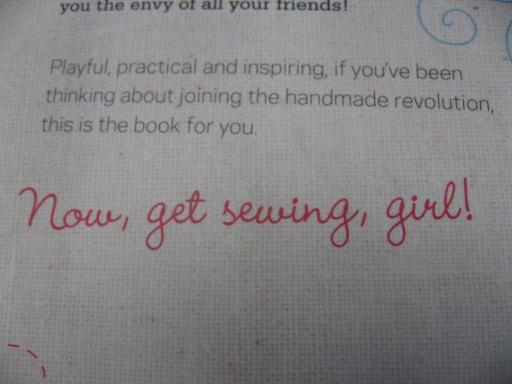 This book is published by ABC books in Australia and can be purchased directly from them here.
But wait! We have a signed copy which we'd like to give away to one lucky PR member. All you need to do is "like" us on Facebook and post your Facebook name right here in the comments section. The winner will be announced on May 22.
We've announced the winner! Find out who it is!