I know I have mentioned color blocking a few times this past year. What about the added factor of mixed-media? Although this sounds more like a television show, the term refers to mixing different fabrics, most notably combining fabrics that would not likely be considered. In fact, just think of breaking all the rules!
Here are just a few examples:
Cotton sateen and sweater knit
Silk charmeuse and ribbed knit
Wool blend and tweeds
Denim and tweed
Leather and chiffon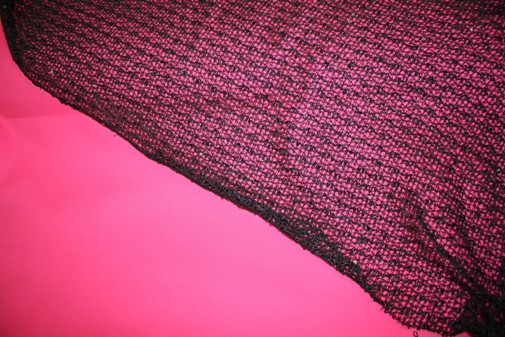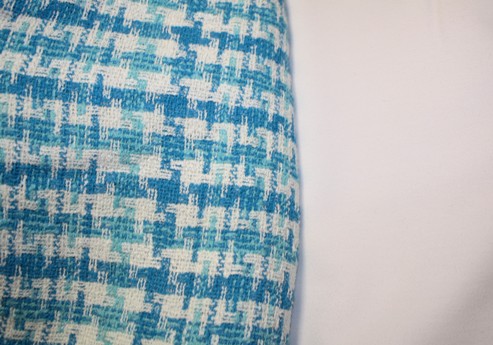 There are a variety of ways that you can mix and match unusual fabric combinations without the need for pattern-making skills. One of the easiest ways is to use an original pattern and cut some of the pieces out of one fabric and some of another.
Here are some examples:
Cut the jacket sleeves out of one fabric and the jacket body out of another. You can even contrast the inside of the collar. One idea is cutting the jacket body with denim and the sleeves out of a tweed or large plaid. This is also where we are seeing a lot of chiffon and loose sweater knit used as the sleeves.
On a princess style jacket, cut the side front, side back seam, and under sleeve out of contrasting fabrics. The brown tweed and cream wool boucle shown above would be an interesting option for this one.
Sew a stretch knit top with silk or chiffon sleeves. If using a knit t-shirt pattern, cut the sleeve wider at the hem and attach a knit cuff as well.
If you are looking to really kick up your look another notch, mix up these fabrics with prints with contrasting colors. I am in the process of cutting one of the hottest colors of the summer, hot pink denim for the jacket front and jacket back and sleeve with a wild-colored cotton as a contrast in the side back and side front. Next, I am going for a faux leather and tweed. I am thinking a biker jacket with knit trim and tweed sleeves.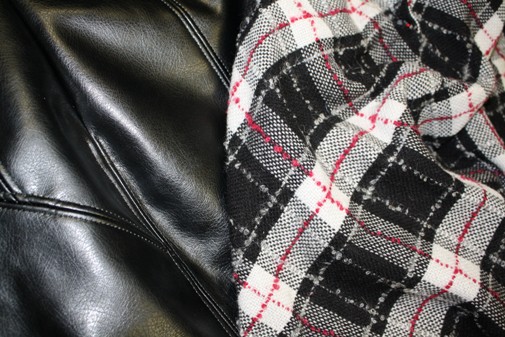 Cleaning Your Garment
The only thing to really keep in mind is how you plan on cleaning your garment. When using such contrasting fabrics, many times the fabric s are cared for in different ways. I really don't imagine un-attaching my silk chiffon sleeves from a rayon T-shirt so I can dry clean one and hand wash the other.
Here are a few tips:
Pre-shrink all your fabric before cutting.
If you are combining a dry-clean fabric with a machine-wash fabric, it is best to dry clean the garment, as in the case of wool and knit.
If you want to machine wash your outfit, machine wash the fabric before cutting. This will also prevent bleeding colors.
Patterns to Try This Technique On
Here are a few patterns to get your creative juices flowing.
There are a lot of pattern pieces and seams to mix and match with New Look 6609...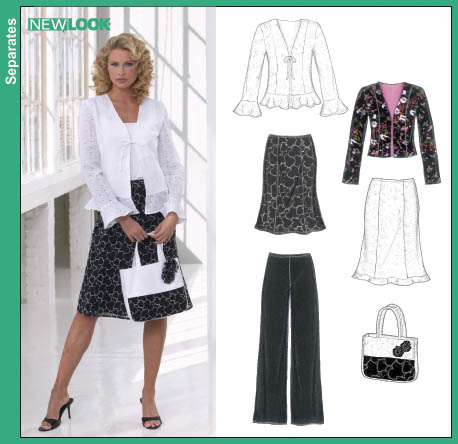 McCall's 6456. Now this jacket has a ton of possibilities...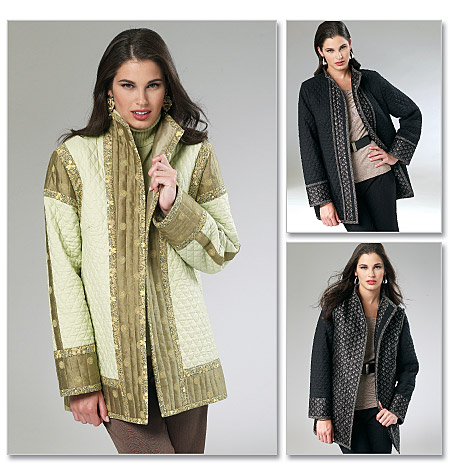 Kwik Sew 3796. Another unique jacket with lots of mix and matching...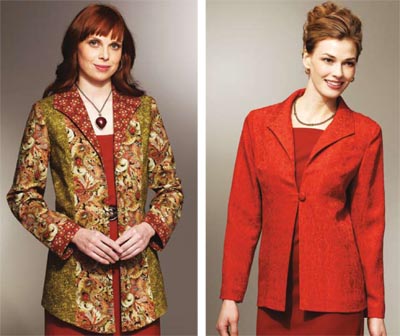 I look forward to seeing what some of you put together. I hope you will post pictures on PatternReview or Facebook.
Have fun!
xoxo Angela
Join me on Facebook, Twitter, or follow my blog for more sewing tips. :)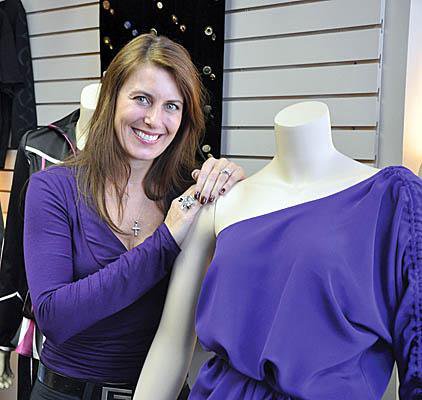 Angela Wolf is the designer and founder behind ABO Apparel, Angela Wolf Ready-to-Wear and ABO Sport. An A-list clientele has given Angela more than fifteen years of experience dressing and fitting many diverse women and has enabled her to understand the different styles that compliment each individual woman.
Join Angela on Facebook, Twitter and her blog.
Missed Angela's previous columns? You can still read them!
The Classic Skirts
The Top Fashion Trends for Fall/Winter 2012
Pantone's Color of the Year... Tangerine Tango!
Accessorize With the Scarf For Any Season
Fabrics for the Holiday Season
Faux Fur
A Few Fall 2011 Fashion Trends
The 70's
White, it's Everywhere... How to Wear It
How Will the Royal Wedding Affect Fashion?
A Touch of Glamour
The Love/Hate Relationship With the Popular Trends...Wide Leg Pant and the Skinny Jean!
Fashion Tips & Trends with Angela Wolf