100+ members gathered in New York City on May 18th, 2012, for our 10th annual PR Weekend.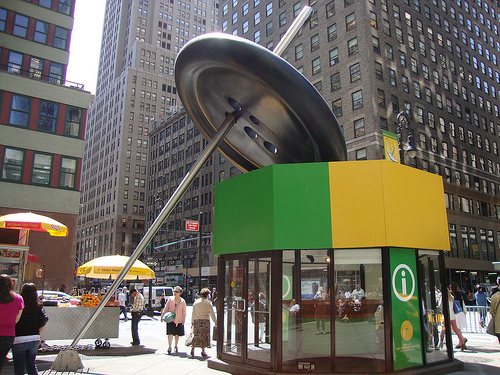 photo credit Kyle


Photo credit Megan
This year PR Weekend HQ was at the Four Points Hotel in Chelsea, NY. With its open patio, abundance of restaurants, flea markets and quaint shops, this was just the kind of setting we wanted.

And because all the stars lined up for this weekend, we had the most perfect weather all three days!


photo credit Kyle


Some of us reached early in the afternoon on Thursday to scope out the fabric stores and catch up with old friends.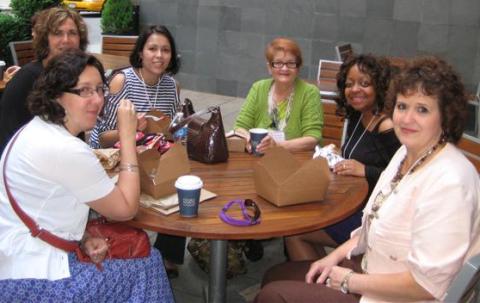 Our festivities began at 7 PM on Thursday when a line of PR Weekend attendees was formed right in the hotel lobby while our volunteers expertly welcomed everyone.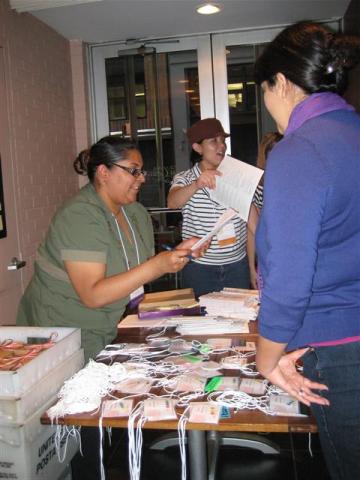 and handed out these special Mugs designed and handcrafted just for PR Weekend by a Massachusetts artist - Mary Henderson.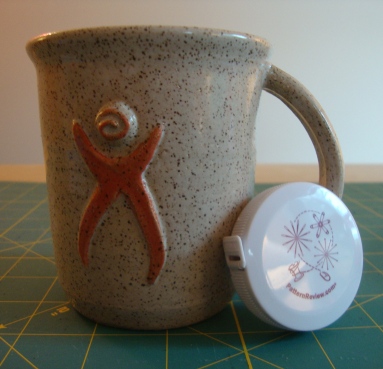 Visit Mary's studio online at SilkandClay.com.
Shopping began bright and early on Friday morning as some of us formed groups and others headed to Simplicity Studio for a private tour (thank you, Simplicity!) At Simplicity, Deborah Kreiling, Design Development Director, explained the process from concept to design to sketch and finally to production.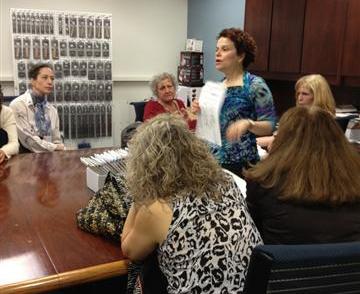 She briefed us on some of the current trends which Simplicity is following. Finally she led us to the workroom where the magic happens.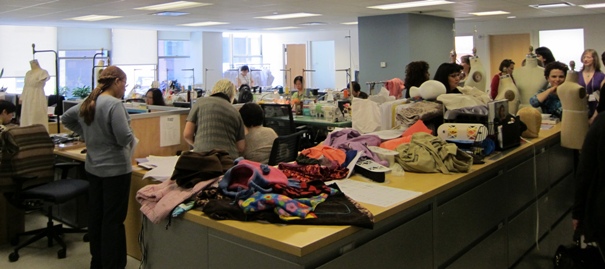 Lots of industrial sewing machines, dress forms, testers... It was all very fascinating and we appreciated the time she made for us! We received a warm welcome at all the Fabric Stores we visited.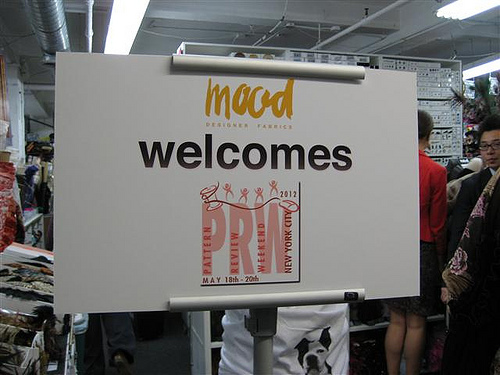 I'm going to let the pictures do the talking.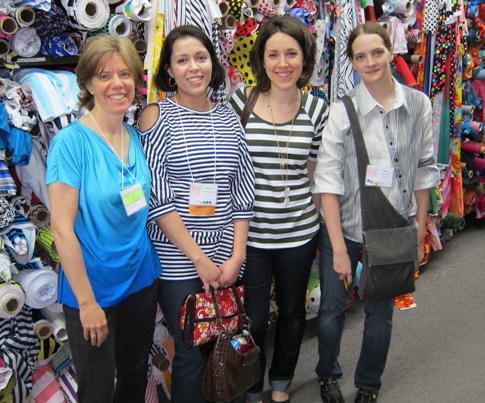 photo credit Jacqui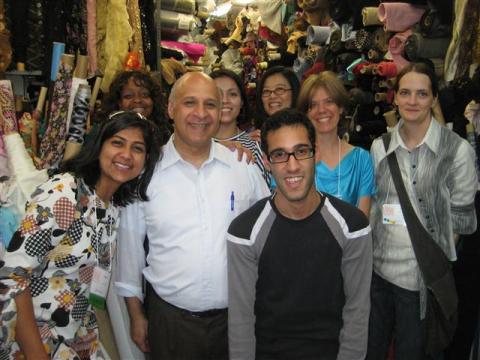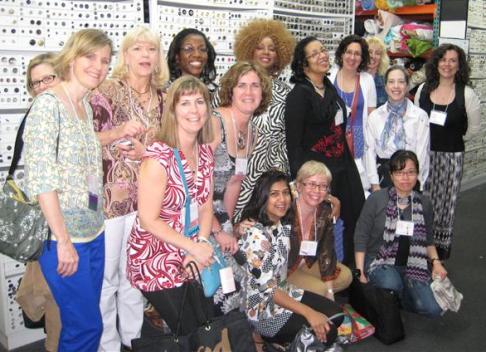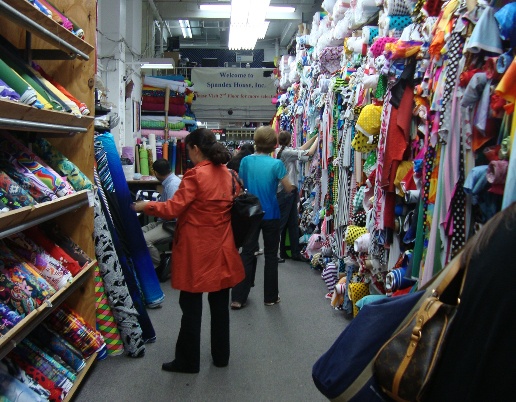 photo credit Kyle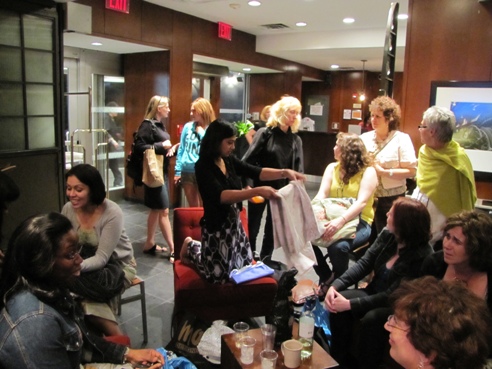 photo credit Sabrina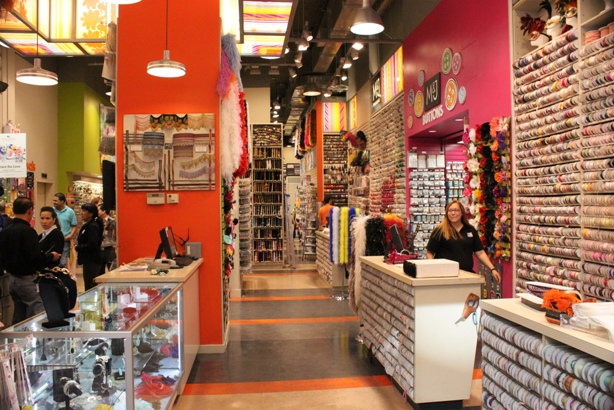 photo credit Megan



Saturday was all about inspiration, learning and making even more friends. Our guest speaker, Kenneth King inspired us with an amazing journey into his 25 years of creating.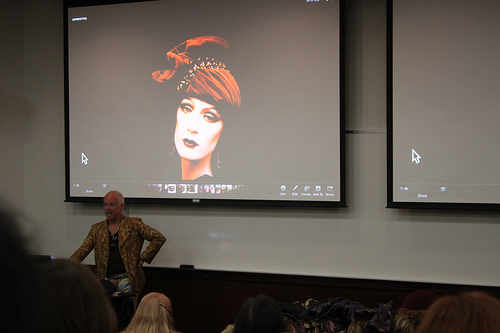 Photo credit Megan
He shared with us some of his current projects and what we can expect to see from him. He even modeled his fabulous coat for us!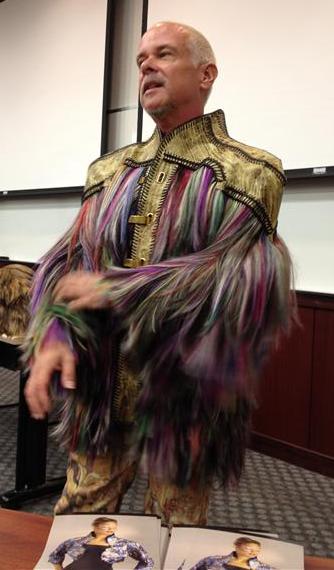 After Kenneth's presentation we asked the Show your PR Love Tote bag contestants to come up and tell us more about their bags so we could vote for our favorite!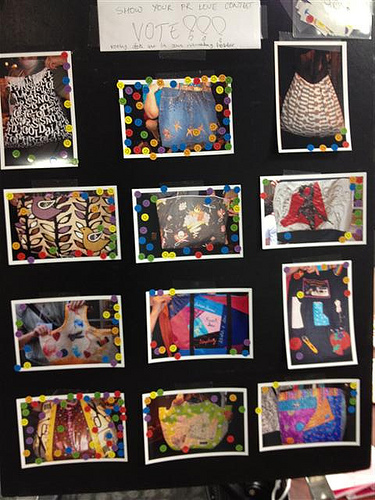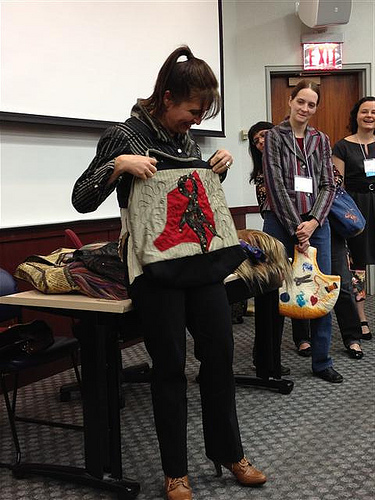 At lunch some of us explored the nearby stores while others took in the NY sights. But wait... I almost forgot to tell you about our Pattern Swap. Check this out.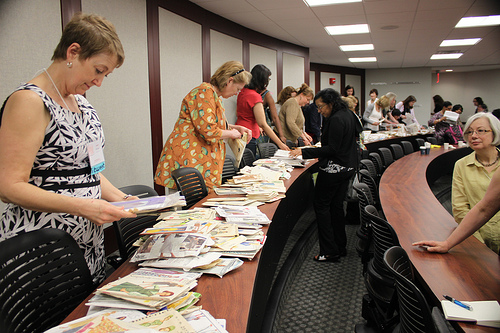 Photo credit Megan


Patterns spanned the whole last row of the lecture hall. The number of patterns exchanged this year surpassed any of the previous year. After all, this is Pattern Review weekend so I expect nothing less
After lunch it was more inspiration and insight into Diana Rupp's (author of sew everything workshop and owner of Make Studio in New York City).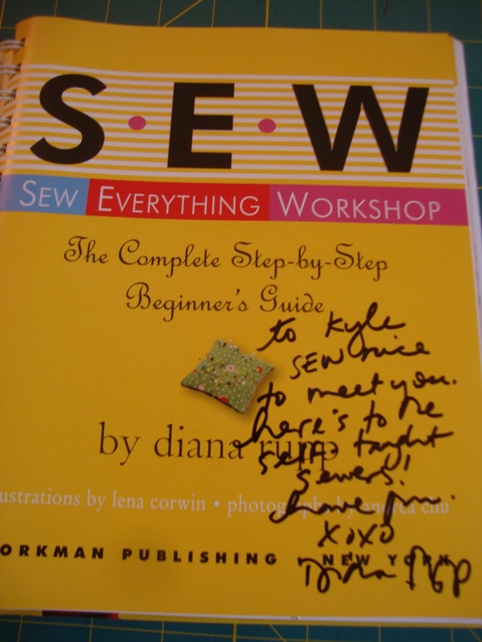 photo credit Kyle
This was more of a Q&A session, which was a first for us, and it was wonderful. We asked and Diana answered.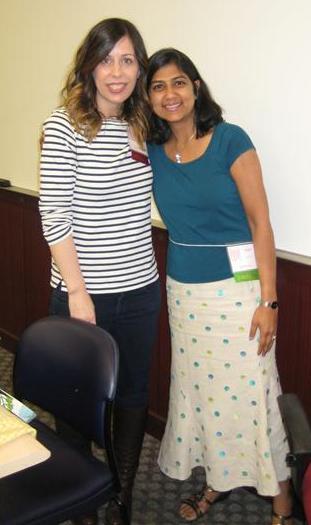 After her book signing, we took a short break and got ready for our last speaker of the day - Jill Ralston. Founder of Fabulous Fit, A patented fitting system which allows anyone to pad out a dress form to their own size and shape.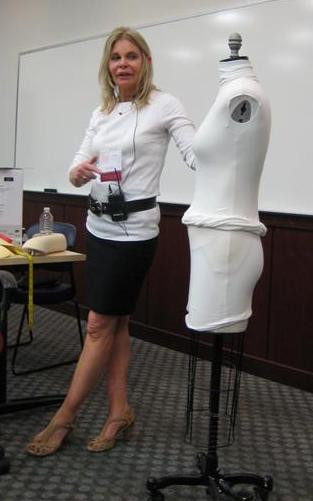 Jill opened her talk by encouraging us to take a second look at our closets and find a few inspiration pieces which will then lead to a wearable wardrobe so all the pieces are used. I got some very helpful tips there. She then demonstrated the Fabulous Fit system which was really a treat for all of us.


Saturday Night - Dinner at Toni's at Times Square. Nothing screams more New York than Times Square.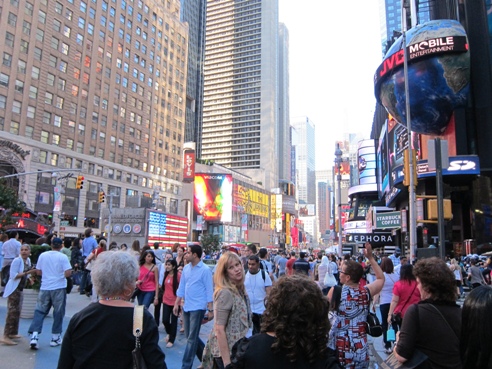 photo credit Jacqui

All 100 of us gathered in the restaurant where a delicious 3 course dinner was made especially for us!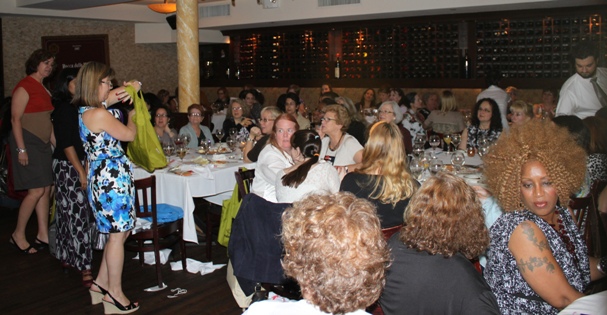 photo credit Megan

To make the night even more fun, we held lots of raffles and gave away a lot of the prizes sponsored by the local stores and the lovely Emilie from Jalie patterns. We ended the night with announcing the winners of the tote bag contest and crowning the Fabric Queen. Curious as to how much fabric we bought? Here we go...
over 1,200 YARDS!
The Saturday night dinner is my favorite part of the whole weekend but I leave with mixed feelings. It is also the time to say goodbye... until next YEAR! 
PR Weekend 2012 was possible because of the expert leadership and coordination of these two lovely ladies Connie BJ and Bonnie D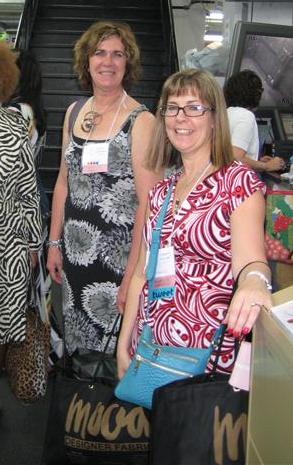 With help from our volunteers.


Laura Devlin LMDH
Salina Le Bris SalinaLB
Terry Helms pterion
Marina Rennau MarinaVK
Kathi Rank Kathi R
And a shout out to all our

Ambassadors, Tweeters, Photographers and our Reg. desk volunteers

! Thank you everyone, this is the most fun I've ever had in New York. And because all of you tell a much better story than I can ever do, here's a recap from some of our members who attended PR Weekend.
sewingbytheseatofmypants.blogspot.com
fallcreeknews.blogspot.com
createindie.blogspot.com
fivemuses.blogspot.com
lacubanitacose.blogspot.com
sewnblog.com
vaccumingthelawn.blogspot.com


Save the date for our next PR Weekend in San Francisco on April 26th - 28th, 2013. Our guest speaker next year is none other than Sandra Betzina!