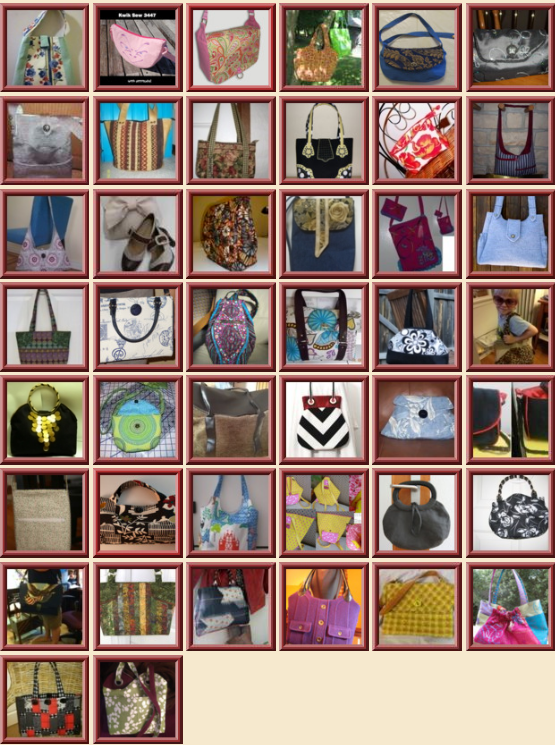 It's that time again! The "Challenge Contest 2012 - Handbag" has finished, and you get to vote on which of the 68 contestants should take home First and Second Prizes!
Curious about the rules? Take a look at them here. You'll be interested to know that bags in this contest needed to have an interfacing, and grocery bags were not allowed.
Here are some tips for narrowing down your votes:
How well does the item fit the criteria stated in the contest rules? How well does it fit the spirit of the rules?
Are the construction methods, including but not limited to seam finishes, lining techniques, etc, well-suited to the design? To the fabric?
Is the fabric choice well suited to the design? Are the lining and interfacing choices appropriate?
Is the review complete and well-written?
Creative points. You may choose to give extra credit here for an entry that reflects additional creativity (embellishment, fabric choice, etc.) while staying within the nature of the original pattern.
Complexity of the project. Relate this to the skill level of the participant. If a participant is a beginner, then a princess seam may get the same complexity level as an underarm gusset gets for an advanced.
We know you want to get started, so go to the Contest Gallery first.
See the Contest Report and other important links here.
Voting closes on August 31.
The contestants really want your input, so please vote!