As summer turns into fall, so we turn to thinking about our fall wardrobe.

Vogue reminds of this by releasing their fall collection, full of un-summery coats and pants and dresses.

Baby, it's going to get cold outside!

Here are a few patterns by three popular designers that will help take the chill off the air.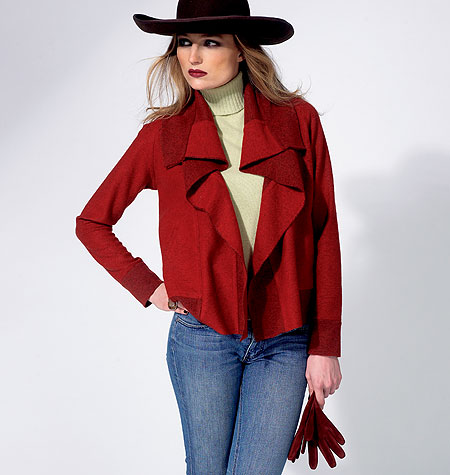 Vogue 8839 Misses' Jacket
Marci Tilton
Sizes: XSM-MED, LRG-XXL

Sporting popular front ruffles, this light jacket is perfect for those crisp fall days.

Loose-fitting jacket has contrast reverse side, front extending into collar, collar/front/sleeve/lower bands, side front seams, welt pockets, darted sleeve cap, no shoulder seams, and topstitching. Bands (collar, sleeve, lower): cut on crosswise grain of fabric.

Suggested Fabrics: For Moderate Stretch Knits: Wool Jersey, Sweatshirt Fleece, Double Knit.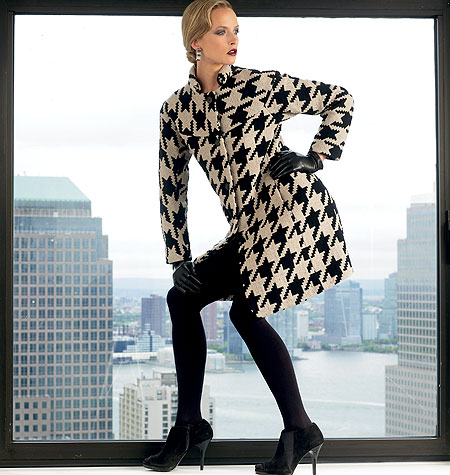 Vogue 1320 Misses' Coat
Issey Miyake
Sizes: 6-14, 14-22

Now for something a little warmer! This stylish coat is a great transition piece from fall to winter (Oooo! Don't say that word!).

Semi-fitted, lined coat has rolled collar, yokes, side panels, no shoulder/side seams, side front pockets and two-piece (bias upper) sleeves.

Suggested Fabrics: Novelty Woolens, Mohair, Fleece.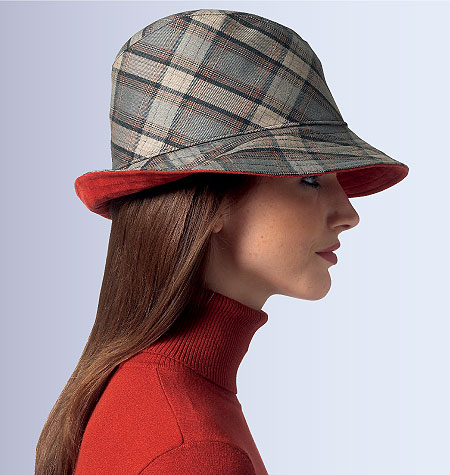 Vogue 8844 Hats
Patricia Underwood
All Sizes in One Envelope

How about a chapeau to complete the outfit? You have four styles to choose from here. One of these is reversible to maximize your wardrobe choices!

Four lined hats, each offered in XSmall, Small, Medium and Large. Hat A has contrast lining. Hat D has contrast band and bow.

Suggested Fabrics: A,B,C,D: Nylon, Ripstop, Velvet/Velveteen, Tweed, Wool/Wool Blends and Synthetic Suede. Contrast D: Satin. Lining B,C,D: Cotton/Cotton Blends and Lining Fabrics.
See all the new Vogues! Shop now!
What do you think of Vogue's new patterns and their models' poses? Leave a comment!