Do you rack your brains every fall trying to decide what to be this Halloween? Inspiration sometimes fails us when we're looking for that unique costume idea, but we can become inspired by looking at costumes by other PatternReview members.
We sewists have two choices when it comes to costumes: out of the box or not out of the box. That is, we can sew an already designed costume from an established pattern or we can use patterns to create our own take on a costume.
Free-form inspiration can come from anywhere. History is a rich resource. couturemom wrote that she was inspired by the TV series "The Tudors" and posted some links to the garb worn by the actors in the series.
TJN66 went on one step further. She also wanted to make a Tudor-inspired costume and asked for PR members' opinions on her choices, which were Simplicity 3809, Simplicity 4940, Simplicity 9891, and Simplicity 2573. She was also thinking about sewing undergarments pattern Simplicity 2890 and topping the whole look off with the Simplicity 5794 Misses Cape.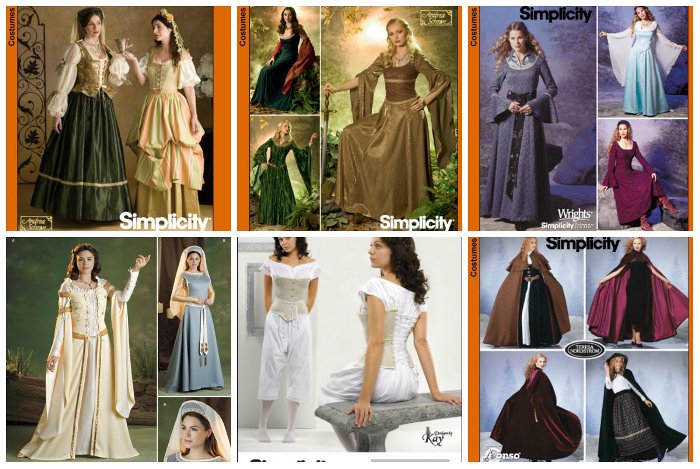 Another source of inspiration is comic books (whose characters seem inevitably to turn up in movies). Mountainlove's DS wanted an Iron Man costume, so she asked for advice from PR members on how to put one together.
CollegeHanPan had her heart set on being Harley Quinn, a villainous character from DC Comics. She had a very clear idea of how she wanted the costume to look, but she turned to PR members for recommendations on vintage harlequin patterns. beauturbo suggested looking at vintage on-line catalogs (an idea which is great for anyone who needs inspiration). Here is link to one, another and a third.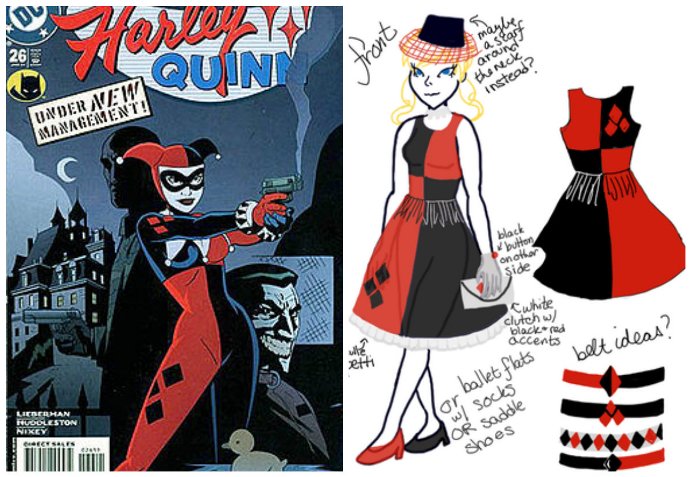 Left: Harley Quinn in the comics. Right, as imagined by CollegeHanPan
Steampunk is still a wide-open, relatively new costume genre that mixes old and new costume styles, so once you get a feel for it, you can let your imagination run wild. As with any costume choice, there can be technical glitches, such as "How do you keep your gaiters up?", asked by Sewandwrite.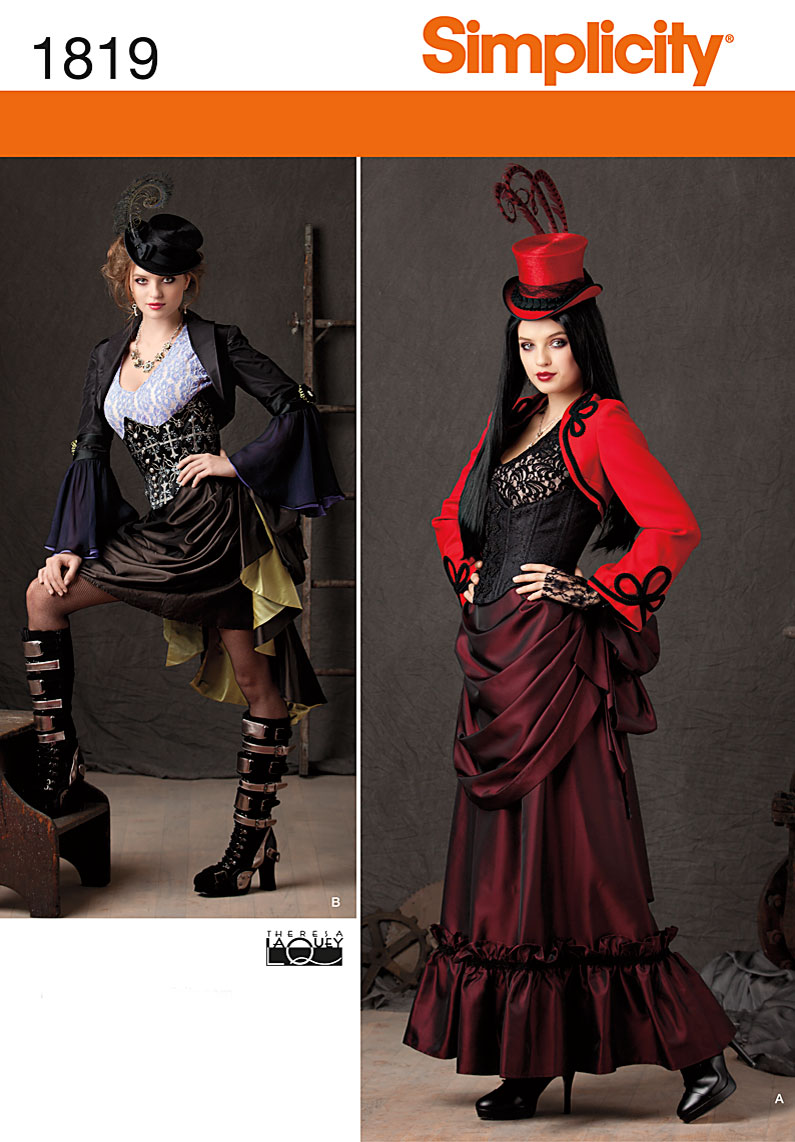 If you don't have the time to design an original look for you or a family member, there are many existing patterns you can use, such as Simplicity 4139 Wizard of Oz Costumes. And if you're wondering how young is too young for Halloween costumes, you may want to join this discussion.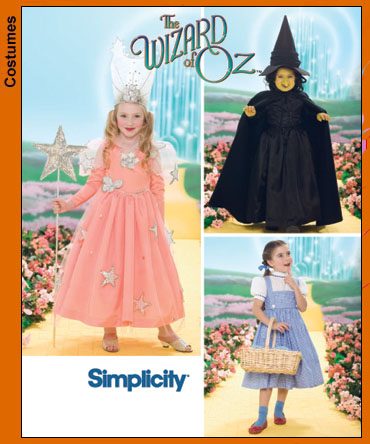 Whether you design your own costume, sew vintage or sew contemporary, the point is to have fun, right? Sew true!
Looking for inspiration?
Visit the Vintage Sewing Forum.
Look at last year's Costume Contest entries.
Need some motivation to sew a costume?
Join the 2012 Costume Contest on PatternReview! Starts October 1st!