By Noelle Mac
It is almost that time again! Time for holiday parties, family gatherings and winter dances…
McCall's has some new patterns in their collection we think would work great for these events, and we would like to introduce them to you.
McCall's 6653 is a top with long or short sleeve options designed to be cut on the crosswise grain of the fabric for a dramatic drape. Suggested fabrics include chiffon, georgette, cotton voile, sequined fabric or lame.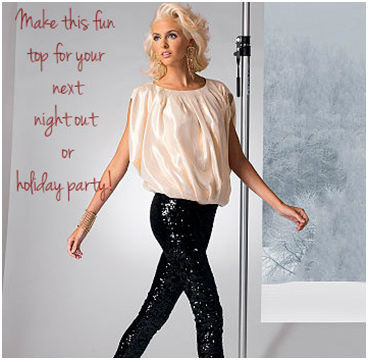 Try it in this awesome silk, embroidered with lurex leaves from Elliott Berman.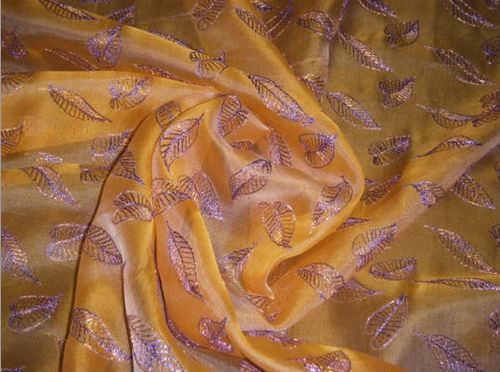 McCall's 6647 is a true party dress with on-trend full skirt, cut-out back and short length. The skirt is cut on the crosswise grain to provide movement, and the bodice includes A/B, C and D cup sizes. Fabric choices for this dress would include chiffon, georgette, or tulle with an underlining in charmeuse or crepe back satin.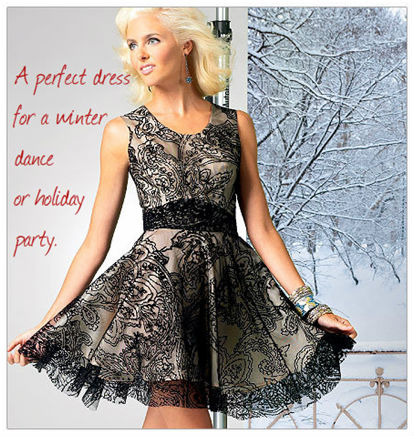 McCall's 6645 has a close-fitting, lined bodice and midriff, bias skirt, and back zipper. There is a ¾ length sleeve option, as well as a longer, shaped hemline option.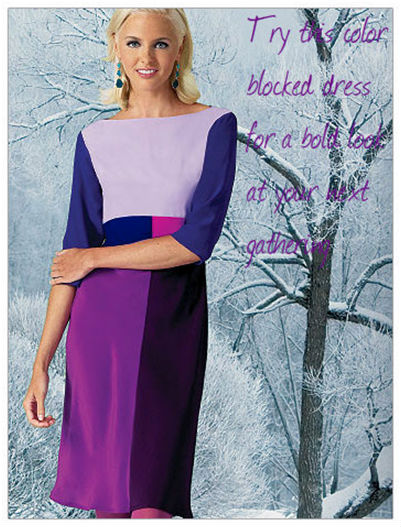 This pattern is designed for lightweight, soft wovens, such as challis, crepe de chine, and faille. Choose a set of colors in the same tone for a subtle effect, or contrasting colors for a bolder look. Check out this enormous selection of silk crepe de chine colors from Emma One Sock: