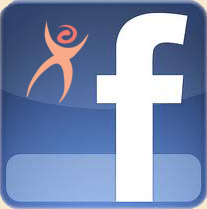 We asked you: "How do you feel when you see someone's lifetime stash in a thrift store? What will happen to yours?"
You said:
"That's a very good question---I was in Haven Hospice Thrift store yesterday, and I was sad to see some old fabrics and small skeins of yarn in bins: the Crazy Old Spinster section of the store--I just said "no" and moved on."
"I would much rather see it in a thrift store than in a dumpster. When my Mom had to leave her home, I was in charge of clearing her sewing room (because my older sister would have used the dumpster option). Though my younger sister and I got a lot of her fabrics, etc., we donated a BUNCH to an organization that used the materials for their arts teaching program. A friend recently cleared her stash and donated to the local college theater program. We recently moved to a different state, and don't know what would happen to my 'stuff' when I die. Would like some suggestions so my collections can be used."
"We all have some plans for the fabric we buy, usually anyway. Some just never come to fruition. I think the fact that someone has moved on and donates to a thrift store is great. It's being used."
"I feel sorry for my kids to have to deal with it all. I do have a daughter who sews and one who like me thinks it will magically sew itself. They will probaby add it to their stash."
"My son has already laid claim to mine. I just have to keep reminding him that it's not his yet!"
"I just bought someone's collection of MaxiLock and WoolyNylon over the weekend. I always smile a bit to realize someone loved fabric and thread and things just as much as I do."
"When my mom passed away, we donated almost all of her quilting fabric to her quilt club with the request that they used it to make kids quilts for Mom's favorite charity. They made over 100 quilts and donated them in honor of my Mom."
"I feel like I hit the Jack Pot!!!"
"I think of it this way... When I leave this earth I'll probably leave a stash behind. I hope whoever ends up with it created wonderful, beautiful things!"
"Hopefully, it will go to my daughter."
"When my grandma moved out of her house, I remember her stash of vintage patterns and fabric going into the dumpster. I was about 12, and my heart still hurts thinking of the things I would love to have from that pile!"
"My stash is huge because it is really the combined stashes of several. When I cleaned my mother's house, I tried to have blinders when I was near the fabrics and patterns. I did bring home her sewing machine, notions, and trims."
"When my mother passed away, I donated all her quilting stuff to her quilt group; I kept what fabric and patterns I wanted and the rest went to her favorite charity, Goodwill Industries."
"It's a sad and worrying situation, I should use my stash!!!"
"I imagine mine will end up at an 'opp shop', although I do hope I get do leave only a small stash."
"I want to be buried in mine! But it really should go to charity shops."
"My daughter already looks around my sewing room and says "One day this will be all mine"...LOL!! I am doing my best to use it all!"
This question was inspired by a topic on PR.
What will happen to your lifetime stash? Join the discussion on PR.
Or, join the discussion on Facebook.
Do you have a question you'd like us to post on Facebook? Send your question to [email protected]. Please include your PR name.