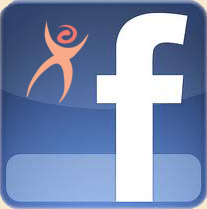 We asked you: "Have you ever made your own jeans? How did they come out? What were the tricky parts of sewing them?"
You said:
"Not yet, but plan to."
"I did make a few pairs and they came out good. I would say the hardest thing is the thickness of the fabric in some spots makes the stitching a bit tricky but with the right needle and a hammer you can tame the seams."
"I make all my own jeans, and am about to make the first pair for DH. With the right fabric and careful top-stitching, they come out great! I think the trickiest part is getting the waistband right. I've resorted to drafting my own contour band--the only way I've found to reduce 'the gap'."
"I too, make all my own jeans. I'm too picky for the poor fit of RTW these days. I think the trickiest part is getting the topstitching to look just right. As Diana said, a hammer is your best friend!"
"I think someone needs to come up with a sewing mnemonic for sewing steps, particularly for the fly. A sewing limerick would be fun too. I want to encourage all pattern makers to add a cute sewing memory helper to all involved steps."
"Yes, I make my own, especially after taking the Palmer Pletsch jeans course last February in Portland, Oregon. In 5 days I fitted and made one and a half pairs, and fitted t a further two, all in differnent fabrics, including one pair cut on the bias. Great fit and I get a compliment every time I wear them. That never happened with RTW."
"I just finished a great pair. I use (like everyone else in the world) Sandra Betzina's instructions for the fly. I just pulled a pair of RTW jeans out of the closet to go by. I set up a second machine to topstitch on. They are wonderful. Jeans are tight around the rear area. I'm not sure how to fit tightly, but then again, I'm "mature", so I may not need this!"
"I have remodeled many a pair I bought, re-cutting the waistband to accommodate my back porch. From scratch, not so well. It's that thickness issue. I will pay for someone else to do the side seam with the pockets and pockets and pockets."
"The sway back adjustment took me a while to feel confident doing. I love the detailing so the back pockets stitching of my jeans are always different and a creative challenge."
Would you like to sew your own jeans? Read Make Your Own Jeans - You Can Do It!
Have you ever made your own jeans? Leave a comment and tell us about it!
Join the Jeans Sew-along discussion on PatternReview.
Or, join the discussion on Facebook.
Do you have a question you'd like us to post on Facebook? Send your question to [email protected]. Please include your PatternReview name.