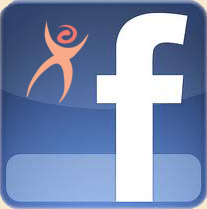 We asked you: "When did you start sewing? How did you learn? What advice would you give to new sewers or people who want to learn to sew?"
You said:
"Take a class, take a chance, sew something you can't otherwise buy! Get inspired by fabric! I learned as a child, but I started because I was just inspired!"
"I learned when I was 10. Find someone who sews and ask them to show you, or if that isn't an option, take a class. Start simple and build from there."
"I learned by osmosis from my mom. Beginners: pace yourself. Don't frustrated if you can't make a perfect pair of jeans in the first year. This is a skill that takes lots of practice. Set yourself up to succeed, and keep trying new things. It is okay to fail sometimes. I've sewn for 39 years, and I still mess stuff up. No seamstress ever stops using a seam ripper--just ask one."
"Other than scrappy Barbie clothes, I started to sew fashion when I was 20. I was convinced to buy the most gorgeous fabric (not necessarily expensive) and a simple pattern. The fabric carried the simple garment, I got tons of compliments, and was encouraged and motivated to keep learning more and sewing more. Now it's my #1 passion after my family!"
"Like many, I started sewing Barbie doll clothes. By high school I was making my own clothes and haven't stopped. I agree - never be afraid to mess up as we've all had our share of things that didn't come out right."
"In my early 20s. Give yourself time. It gets easier after a while. Make what you love."
"I was maybe 10 or 11 and started helping my grandmother, who was an excellent seamstress. I started with mending, and she let me sew simple seams. I made my first garment when I was 14, and it was a wool jumper, complete with lined bodice and matching belt. I wore it proudly. Best advice, as others have said, is not to be afraid to make mistakes. Some things just don't turn out as you pictured. Some things are more challenging to fit. And sometimes you do bonehead things like scorch a piece of a linen dress in the middle of construction. You can shed a tear -- but just move on. It does get easier. And you learn that the best way to avoid doing bonehead things is to quit when you get tired!"
"I learned when I was about 12, then dropped it for many years and took it up again in my 40s. I suggest finding one good pattern you like and making it several times, with modifications if you like, so you can focus on perfecting skills rather than figuring out a new pattern every time."
"I learned to sew from my mom. Some of my earliest memories are of watching her sew. I don't know exactly how old I was when I started trying it myself, but I was pretty small. My advice is start with something simple and find someone who can help you learn that doesn't mind you asking a thousand questions, and don't be afraid to ask a thousand questions."
"I started in my 20s, sewing costumes for a small dance studio. I'm in my 50s now, and getting back to sewing after a long hiatus. My advice to those just starting it to take the time to make a new pattern in muslin first. Nothing worse than spending lots of time and money on a garment and having it fit poorly."
"I was 16 and learned from the manual that came with the sewing machine and reading the pattern. It was the cheapest machine that I could find (a Brother). My advice is to just jump right in and don't be afraid to make mistakes. I also advise to keep trying to improve step-by-step, books, magazines, videos, classes, whatever you can afford. The library will have the first three for free."
"I learned from my mother. She made clothes for both myself and my older sister. I remember my first 4-H project, so about age 8-9, making a Kanga and Roo (from Winnie the Pooh), I got in trouble for making something so hard for a first year (still have the pattern also). Also took home ec in junior high. Made the dress for my first wedding and have continued from there. And yes, the seam ripper is my best friend. Also if you have trouble upgrading your sewing machine as your spouse or significant other doesn't see it as anything special, mention it is the "tool" for your hobby, it works. I got a serger within a month, a new sewing machine 2 years later."
"I learned to operate a machine from my mother, but she didn't really teach me about fabric or patterns -- I had to learn that on my own. To new sewers: Don't give up. Just keep on sewing, even if you're not happy with the finished results at first. Anything worth doing takes practice."
"I also learned from my mother. I don't remember learning to hand sew specifically, but I do remember getting the Brownie badge for sewing, and the first time I used mom's sewing machine to sew a purse for my Barbie."
"Be careful learning from your mother. I think it seriously damaged our relationship. Beginning sewing can be a lot of tears."
"I learned to sew in school around the age of 10. My mother had sewn dresses, skirts and pant for us earlier, so sewing wasn't something unusual. Every child learns to sew, knit and do woodwork in school. Nowadays you can choose what you prefer, wood or textile. I started sewing clothes for my self in my twenties, but between 25-45 i made a paus. Now single I can focus.. :-)"
My mother was a seamstress and tried to teach me for years. It did not work. I took it up on my own later and loved it because of the compliments I would receive (ego) I would say, finish one great project, wear it, get compliments and then you will be hooked and then pass it on to others."
"I started sewing as a young child through Girl Scouts. My mom was a scout leader and we had a handsewing project of a baby saque jacket in flannel that we were donating to a local hospital. I didn't want to do the project and put it off as long as I could. Once I started I was hooked and have never stopped sewing...that was 56 years ago. How to learn? Work with someone, take a class, read a book and get going. The more you sew, the better you get. I love sewing, it is safisfying, rewarding, practical and therapeutic."
"I learned from my mom at a young age, although I didn't get serious until I was pregnant with my first child. My best piece of advice for new sewers - NEVER ever let sewing intimidate you! You can learn as much or more un-sewing and re-doing something as you can if it all goes together perfectly."
"I was taught by my mom and I loved it from the start. My advice would be to embrace the Internet, Google and an assortment of sewing books. I have learned so much and many ways to do the same thing from other people's blogs, tutorials, tips and experience with a pattern or fabric and now I try to share in return. Whenever I am stuck I go straight to the bookcase or google assured that I will find the answer (and sometimes several)."
"Well, since everyone else is giving mom credit, I feel remiss for not mentioning my mother, who had a long career designing children's clothes and was gifted in all the needle arts. "Give her enough wool and she'll knit a Volkswagen," my father would say. And yes, she was a tough teacher and learning from her was stressful! That's one reason I dropped it for so long. But now I really appreciate the good habits she (figuratively) beat into me. (And yes, I did tell her that.)"
"I grew up watching my mum sew all our clothes and I enjoyed that, so just naturally started sewing as a teenager myself, my advice would be learn to follow a pattern at first, that way you will learn a lot and be able to sew anything you like, well!"
"My mom was a child of the depression, you kept what you had, took care of it, tailored it, handed it down with love and made what you couldn't buy. When I was coming up there were no walmarts, kmarts, tjmaxx etc. Clothes cost money we did not have, so she made her three daughters' clothes. I got my first hardworking "toy" machine, and still have it, at 8...there have been very few times since that I was not sewing something!"
"I started sewing after and argument with my mom about the appropriateness of an outfit I wanted her to sew for me. She refused, I made it myself. I have to say this was a harmless way for my mom to let a strong-willed child "win" an argument and teach me something at the same time. My mom was very wise. My advice to beginners, find a mentor, join a charity sewing circle, or make friends with folks at classes. Yours new found peers will gladly teach you."
"My advice to newbies is to have fun with it and learn by creating something that you really want to make. Know yourself- you need a mentor, a social group of sewers or like independent learning. There are many avenues open to you. Keep the first project simple. Mine was a blue corduroy skirt in second or third grade. I had to prove I could hand see first--lots of buttons and hems and mending and ironing.
Mom helped on that shirt--probably more than I ever knew. I worked through the Girl Scouts sewing badge (my mom also was our Troop Leader). I recall being a young mother and my first invitation to the Lutheran Ladies Aid Society. We hand sewed (hemmed) baby receiving blankets for others. I had no money then and spent many a night transforming an old green sheet into a maxi skirt with only needle & thread. I found a piece meal job making hippie clothes for a local boutique - she loaned me a Singer. I was thrilled when my MIL passed on to me her portable Singer and set to work making my daughter clothes for kindergarten.
Ah, yes. Wonderful memories. Seeing strengthened me and got me through some very tough times. It's been my best friend in a way."
"Started sewing when I was 7 - I've been sewing over 50 years. UGH! I sewed all my little sister's clothes for several years until I started sewing her massive bell bottoms and "hippie" clothes. My mom put a stop to that right away. Since my Mom worked I did most of the sewing for the house...repairs, hems, pjs, etc. She taught me assembly line/fast sewing tricks that earned me a failing grade in Middle school Home Ec. (I didn't cut out the marking triangles and took too many short cuts.) Got the passing grade when my Mom wore a skirt,blouse, vest and jacket that I had made for her to a meeting with the principal and teacher. New sewists should sew, sew, sew. I made my niece practice on coloring book pages, sewing the outlines of the pictures to get practice on curves and controlling the machine speed and how to maneuver the machine and fabric so the stitching line goes where you want it."
Who taught you to sew? What advice would you give to a new sewer?
Leave a comment below.
Or, join the discussion on Facebook.
Do you have a question you'd like us to post on Facebook? Send your question to [email protected]. Please include your PatternReview name.