Holiday gift sewing...have you started yours yet? Some PR members started discussing this topic back in June! No last minute shopping for them! They had some great ideas for little things that are for the most part quick to sew and not too expensive to make.
jadamo00 started the topic, but Judy Kski had her beat, because she had already started Christmas sewing back in April with two pillowcases for her great-niece and great-nephew. She also was planning to make tote bags with the remaining fabric to be given as a gift combo.
gramma b begged for three extra sewing months, so that she wouldn't be wearing her new capris and tank tops in the snow. Sorry!
GrandmaNewt is making some bottle gift bags, like those in Kwik Sew 3031. These gift bags are so handy because you can fill them with all sorts of things from bottles to clothes. And your giftee can use them again next year (we all love to recycle, don't we?).
All kinds of containers are great gifts, and not just for presents. How about Kwik Sew 107 Stash Baskets in 4 sizes?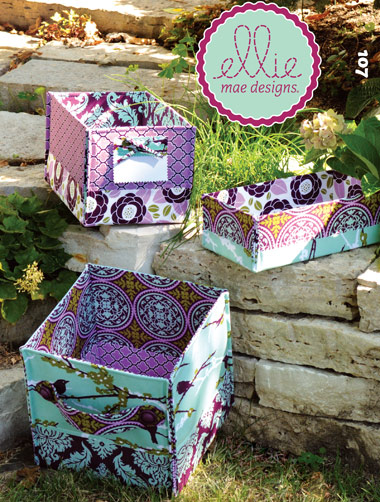 Everyone can use more storage! Change the fabric and this present suits everyone: babies, teenagers, and adults of all ages and interests. You can really have fun with this one. How about a fishing themed box for Dad, or something trendy for your teen daughter. Looking for the right fabric for this project can be a fun activity that you can involve your family in!
Do you have a relative or friend who uses a walker or a wheelchair? How about sewing them one of these handy Kwik Sew 3927 carry-alls?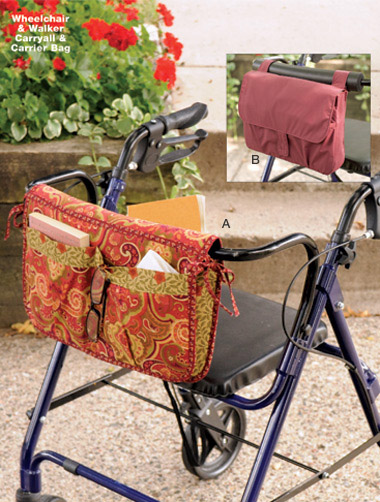 They're perfect for toting around those little things like a cell phone, eyeglasses or a current favorite book. Here's an idea! Sew several in several fabrics to match your friend's outfits or sew several for Christmas, winter, Easter, and spring (you get the idea).
Here's an idea for a perennial gift...slippers. Kwik Sew 3323 has patterns for several different styles for men and women.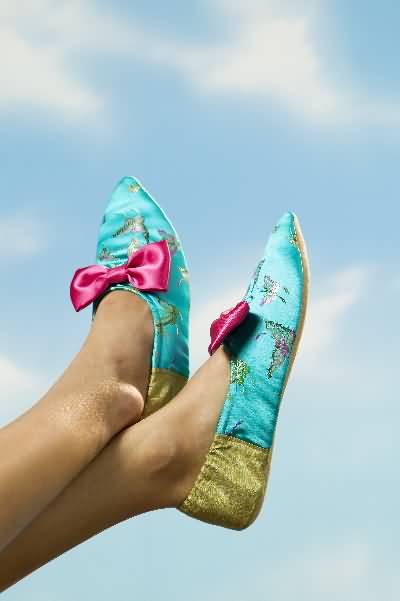 Again, you can coordinate the slippers with a nightgown like Simplicity 4048.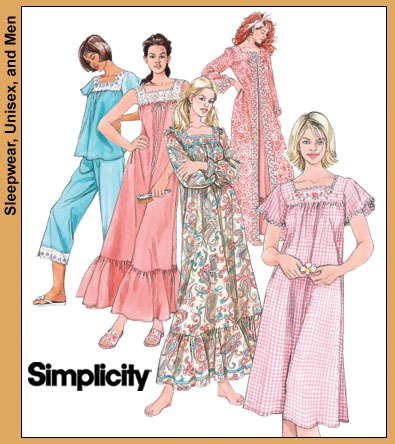 How about something for the kitchen, like a fruit bowl that never goes bad? You'll find it in McCall's 6572 Fruit pattern!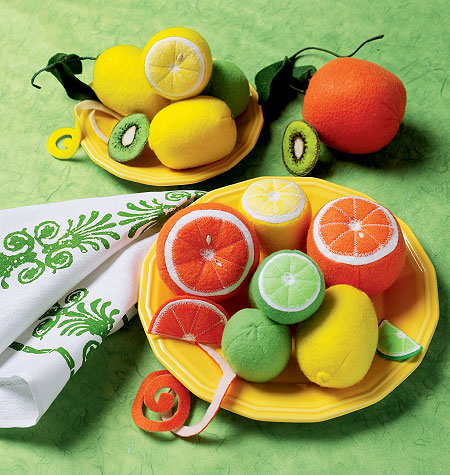 You can make oranges, lemons, limes, and other fruit, whole and cut. And you can make jewelry too, like jadamo00 is thinking of doing!
How about an apron to go with that fruit, like McCall's 6255?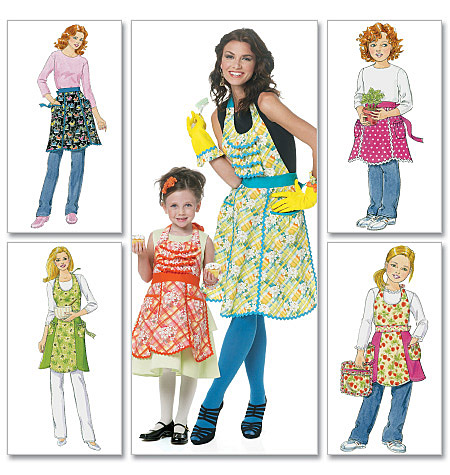 Add fruit from Simplicity 4048 to decorate the apron. Or you could go Carmen Miranda, like gramma b suggests. Or you could make some fruit for children to play with in their "kitchens" or for their dolls.
BJ1400 is thinking about making car trash bags.
This Simplicity 1751 Car Organizer is a handy gift too!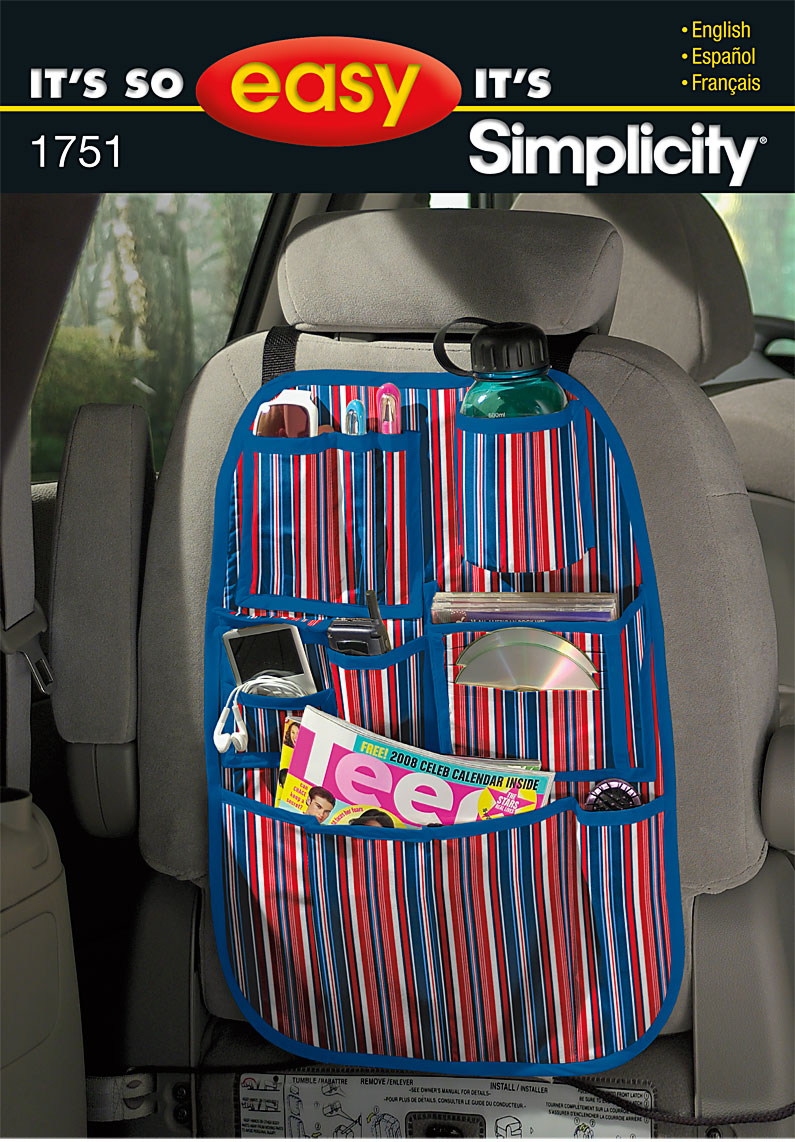 If you're not rushing around shopping yet and you have more time to sew, don't forget that garments that you've sewn make great gifts too!
Check out the holiday gift discussion.
Tell us what you will sew for holiday gifts this year!