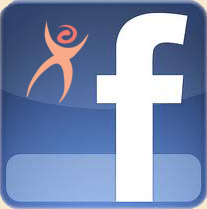 We asked you:
What is the fastest you've ever sewn for a special occasion? Tell us about the project! Did you finish it? How did it come out? Would you sew in a crunch again?
You said:
"I've done plenty of same-days from patterns with existing stash, but I'm going to venture to say the most ambitious crunch time project is the one I'm about to start: New sloper, newly drafted dress pattern, construction of the silk brocade dress and faux fur shrug. That all begins today for attending a fashion show on the 11th. Fingers crossed!"
"I once sat down 1 hour before the guests for our Christmas dinner arrived to cut and sew the Christmas dinner napkins (9, if I recall correctly). I made it, almost. I finished the last one as the first guest arrived. I'd do that again. But would prefer a little more time..."
"3 days (after work) to make two super hero costumes. They turned out fantastically! Also, as a costumer/cosplayer, I am, by default, a procrastinator and thus ALWAYS sew under pressure.
"
"Daughter's first Christmas....was sewing the 'night before' on her pajamas...it's a family tradition now, started when her older brother was a baby....it had completely slipped my mind to make hers (she was a preemie, born in October) and I bought, washed, dried, cut, and sewed as fast as possible to get it done before bedtime....put the final hand sewing stitched in on Christmas morning (sigh), which was fine since the pajamas are the ONLY present on Christmas Eve....never again....never never again...lol"
"Many years ago, when my ex was not my ex, I worked as costumer for his mom's dance studio. The year she was to retire, she decided one week before the annual recital that she wanted to do a big production number with all the advance tap students. I made 34 gold lamé tuxedo jackets, all sized to individual measurements, in less than a week. The end result was incredible and added to quite a spectacular finale for my m-i-l's incredible career. I would do it again, in a heartbeat."
"Dress for my cousin's wedding. I started the day before and love that my mom finished the hem for me about 2 hours before the wedding. The dress got rave reviews (my husband was especially impressed), which was appreciated, but don't think I'd cut it that close again, at least not for a wedding."
"I pulled an all nighter finishing 2 princess dress-up dresses for my twin daughters' birthday party. It was rough but worth it, those dresses have been well loved. Other than that most of what I make is casual wear for myself and my kids so no deadlines."
"Christmas Eve blouse and skirt started that morning, worn to church later that morning. I wore them for a long time, donated them because I got tired of them. It seems like everything I sew is in crunch time!!!"
"1809 day dress. Made it in 2.5 days, including flat-felled seams on bodice. Skirt was 3 yards gathered and lined. I finished it one hour before I left for a Williamsburg-inspired dinner."
"A puppy dog costume for my 6 year old in two nights after work, I found a pattern on the net, called my local Fabric Shop Robina, they organised the fabric and trim, billed my CC. I raced over in lunch hour, cut the pattern pieces out that night, cut the fabric and had it half done by midnight. Finished the following night in time for book week dress-up the next morning at school. He loved the costume 7 years later after several wears it's been passed to another little boy."
"I used a lace tablecloth with very little alterations for an elegant wrap for a formal evening."
"Dress for a cocktail party the same evening. And of course I would do it again!"
"I've sewn an outfit for a wedding after the dress rehearsal the afternoon before the wedding, had also dropped off the bridesmaids' dresses the day before that. So no time to do mine before that, in total I had about 5 hrs, was a pattern I hadn't made before and made a petticoat, obi belt and fascinator to go with.. I'm a pretty speedy sewer so I knew I could get it done."
"Full skirt out of fab fifties curtains for party same night. Big time saver: not having to prewash. I can't answer this one honestly as I am cramming hemming and alterations for nightmare choir dresses, out of 40 only seven SEVEN more to go by next Monday. If I don't have a deadline, I tend to get sloppy with finishing work. If I have one, I go all Kenneth King on it. Piping everywhere!"
"I often sew an item for an event on the day of the event: once I was hand-stitching the binding for a jacket in the car on the way to the event. It certainly focuses the mind, having a deadline."
"I made 2 dress-up queen dresses one morning for a 1 PM birthday party after working a 12 hour night shift."
"I made my daughter's wedding dress in less than a week. Now THAT felt like a real accomplishment!"
What is the fastest you've ever sewn for a special occasion?
Leave a comment below.
Or, join the Sewing in a Crunch discussion on Facebook.
Do you have a question you'd like us to post on Facebook? Send your question to [email protected]. Please include your PatternReview name.