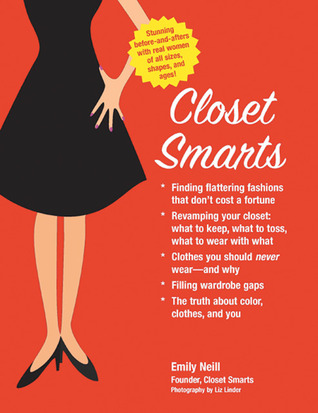 We asked you to tell us about a garment that you owned that you realized looked so awful on you that you tossed it! And we entered your name to win a signed copy of Closets Smarts by Emily Neill.
We selected a random winner, who is:
who's know to family and friends as Erin Neuner.
Erin Sooit had this to say about her toss-away garment:
"After making Vogue 1306 & 1247 (both highly recommended) I discovered my frame is too small for tops or shirts with a lot of wearing ease. Both were complete wadders!
Lesson learned: while it looks good on somebody else it isn't the most flattering for me
!
Congratulations, Erin Sooit!
And thanks to everyone for sharing their stories of garment woe!
Did you miss our editorial reviews of Closet Smarts? Read them now.
Didn't win this time? Buy your own copy of Closet Smarts by Emily Neill.
Emily Neill will be a guest at our PR Day celebration at The Silk Road on December 12. Join us and you'll get a chance to talk with her!
Hear about editorial reviews and giveaways right away! Subscribe to our blog.