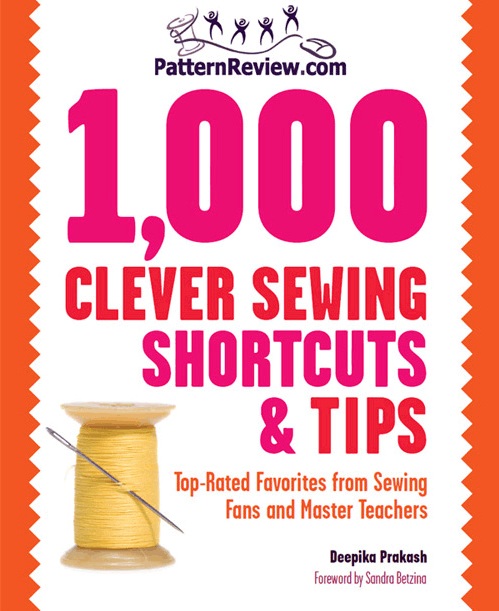 Tip 485
Topstitching thread is great for basting because it is thick and therefore easy to see and it slides out easily when it's time to remove it.
Submitted by Elaray
Tip 487
To keep your thread from knotting before hand-stitching, run it lightly through a cake of beeswax. You may already have known that.
What you may NOT have known is that if you run a warm iron over it quickly after waxing, it makes the thread even more durable. If you've never used wax in your hand-stitching, you will wonder how you got along without it once you start.
Submitted by Nancy Anne
Tip 488
I know most of you know this, BUT if you are hand sewing with a needle and you want to sew with a double thread, don't knot both thread ends together at the bottom.
Instead knot each thread at the end of the thread, and it won't get twisted up. Seems too simple to work, but it does.
Submitted by Janie Viers
These tips are taken from 1,000 Clever Sewing Shortcuts & Tips, a collection of sewing tips by PatternReview members.
Royalties from 1,000 Clever Sewing Shortcuts & Tips go toward breast cancer research.
Read about our latest donation (thanks to you!).
Makes a great holiday gift!
Order it now, signed by Deepika!