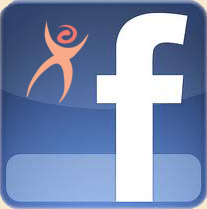 We asked:
"What have you refashioned, reconstructed, recycled or upcycled into clothing? Are you happy with the results? If you haven't yet, what do you plan to do? Tell us about it!"
You said:
"During the [refashioning] contest, I bought up a few pull-over sweaters that I'm going to turn into cardigans. I also found some other garments that need to be reconstructed into a smaller size dress for me."
"I have been making aprons using two men's dress shirts. It was in the Susan Wasinger book, and there is an online tutorial. My handbag sewing fantasy is to make a carry-all using men's suits. Check out the Mandinka area of Etsy to see some brilliance."
"Currently refashioning a handwoven shrug into a purse....gorgeous tones"
"I had some black leather curtains I wasn't using and I made a drapey jacket. Came out great"
"I just made a shrug out of two scarves, and some over the knee socks out of some old leggings..."
"I've felted some wool sweaters to make some things. I really haven't made anything yet. They look great though!"
"I have been collecting corduroy with patterns on it from thrift stores. Skirts and pants seem to be the most prominent. I hope to make a fall coat when I get enough."
"I am making a cha-cha dress out of an evening gown I found at Goodwill. It was a formal length red satin gown with a red sequin sweetheart bodice. I chopped off the bottom and added three rows of 6" chainette fringe. I need it for a dance showcase I'm doing in Dec."
"I'm hacking up a gorgeous-but-too-small orange wool/angora sweater to make into a yummy scarf. It was destined for the charity bin, but I'm rescuing it."
"I bought a skirt on clearance that is made from gold sequin fabric. I made a dress out of micro suede fabric and used the sequin skirt fabric in the front neck area of the dress. It looks beautiful. Much better than just the skirt and cheaper than buying the sequin fabric."
"I used to make teddy bears from 19650's/60's women's winter coats. Still have some around."
"Just made a tote bag model out of a fugly nylon mesh Ikea curtain. Otherwise I buy their 100% linen curtains and make shirts out of them. And I have made a skirt out of curtains and tassels, a la Gone with the Wind. Many t-shirt upgrades. Lace cardigans from doilies sell well. Much better fabric out there in thrift store land than I can find right now in the stores. What am I saying? I'm making a shrug from fake silk flowers. It's the craziest, coolest thing I've tried yet!"
What garments have you refashioned, reconstructed, recycled or upcycled into clothing? Tell us about it below.
Or, join the discussion on Facebook.
Do you have a question you'd like us to post on Facebook? Send your question to [email protected]. Please include your PatternReview name.