It's been a while since we last showcased a Sewing Space, but Jenny80's sewing space caught our eye and we thought of showing it to you too. Jenny80 takes us on a tour of her wonderfully accessible and organized sewing room. All quotes are taken from her blog, Cashmerette.
"When I moved house 3 years ago the biggest selling point was: enough space for a dedicated sewing room! Such a luxury. It's about 8 feet by 15 feet and I use every single bit of it."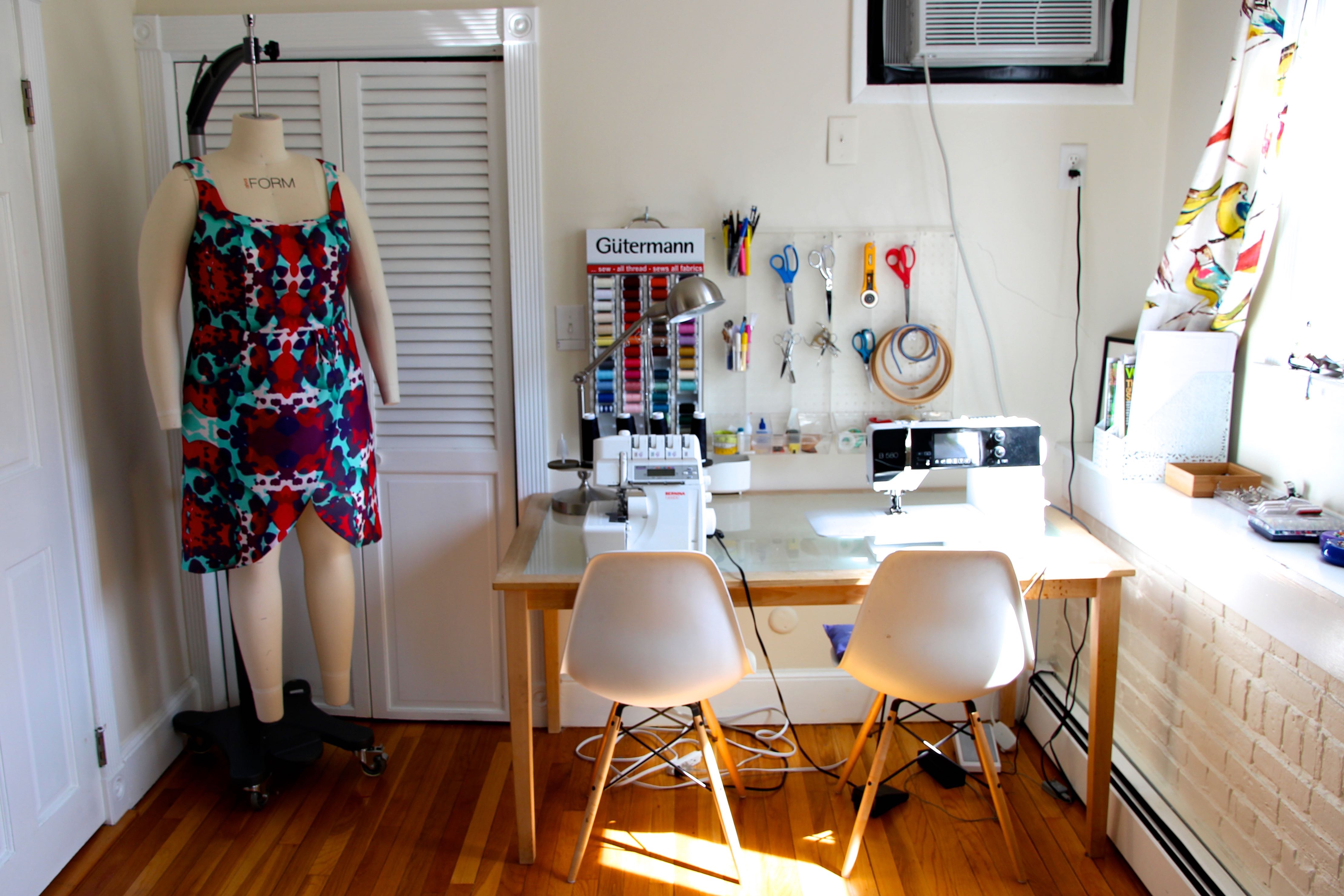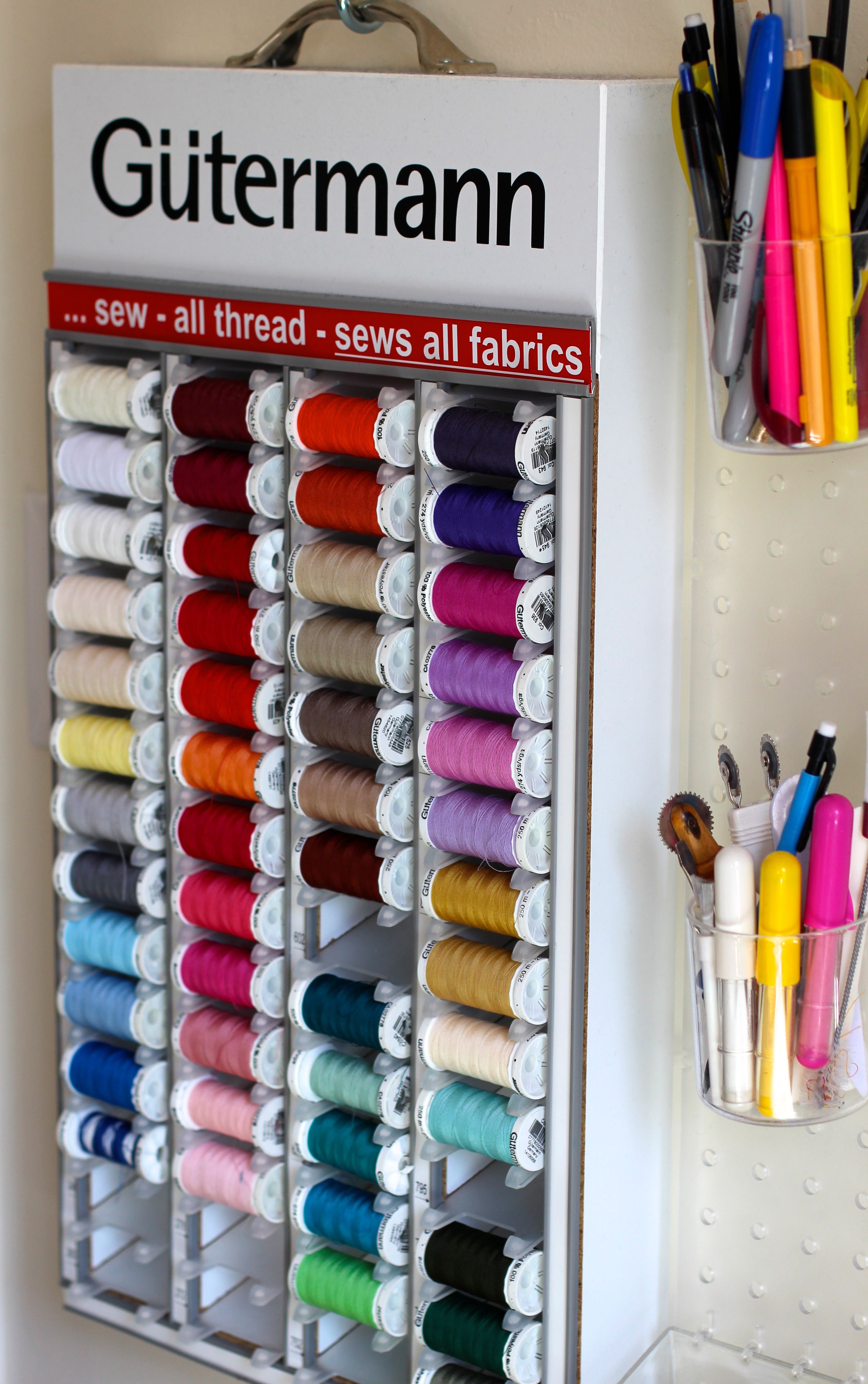 "Serger thread lives on a thread rack on the wall, and specialty thread like topstitching and silk basting thread is on a little rack on the shelf…I do all my cutting on this collapsible table with two large OLFA cutting mats. I would love a permanent higher-level table but there's not really space in my room, plus it doubles as a guest bedroom so I need to be able to get the table out of the way. In the meantime it works well."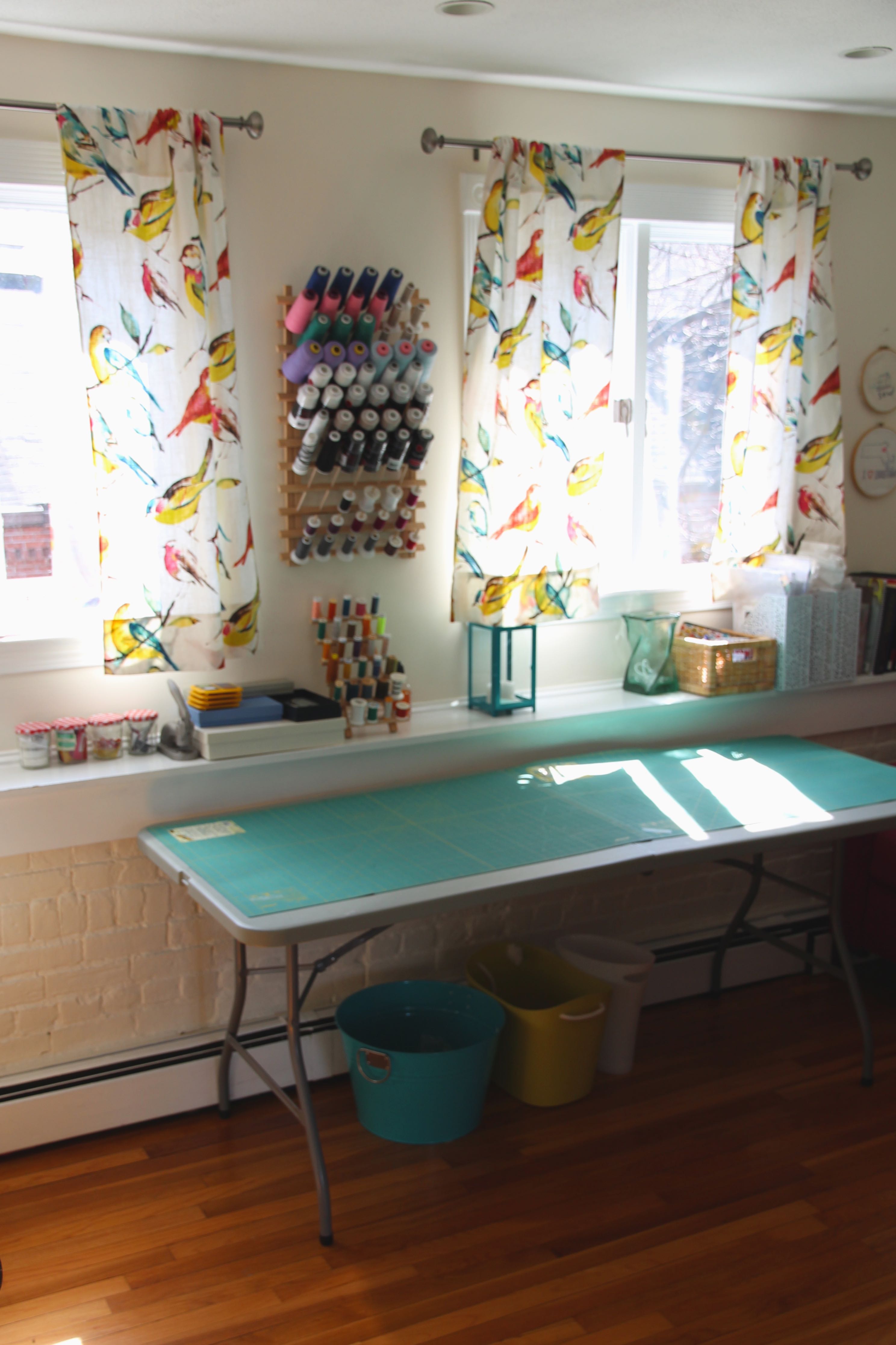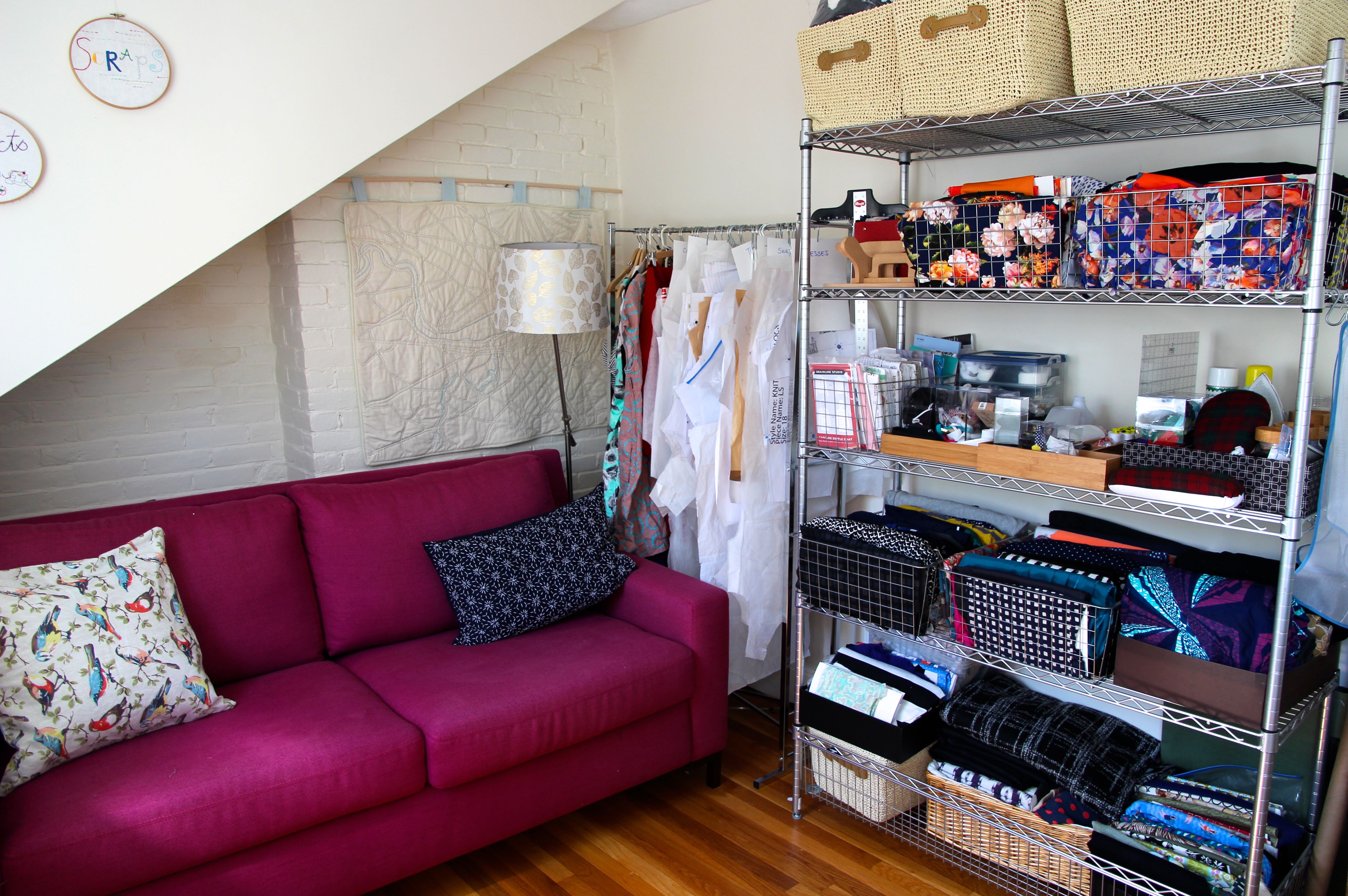 "I have my patterns in another wire basket, and then a variety of containers containing all my bits and bobs like bias tape, rulers, zippers, buttons, spray starch and elastic.."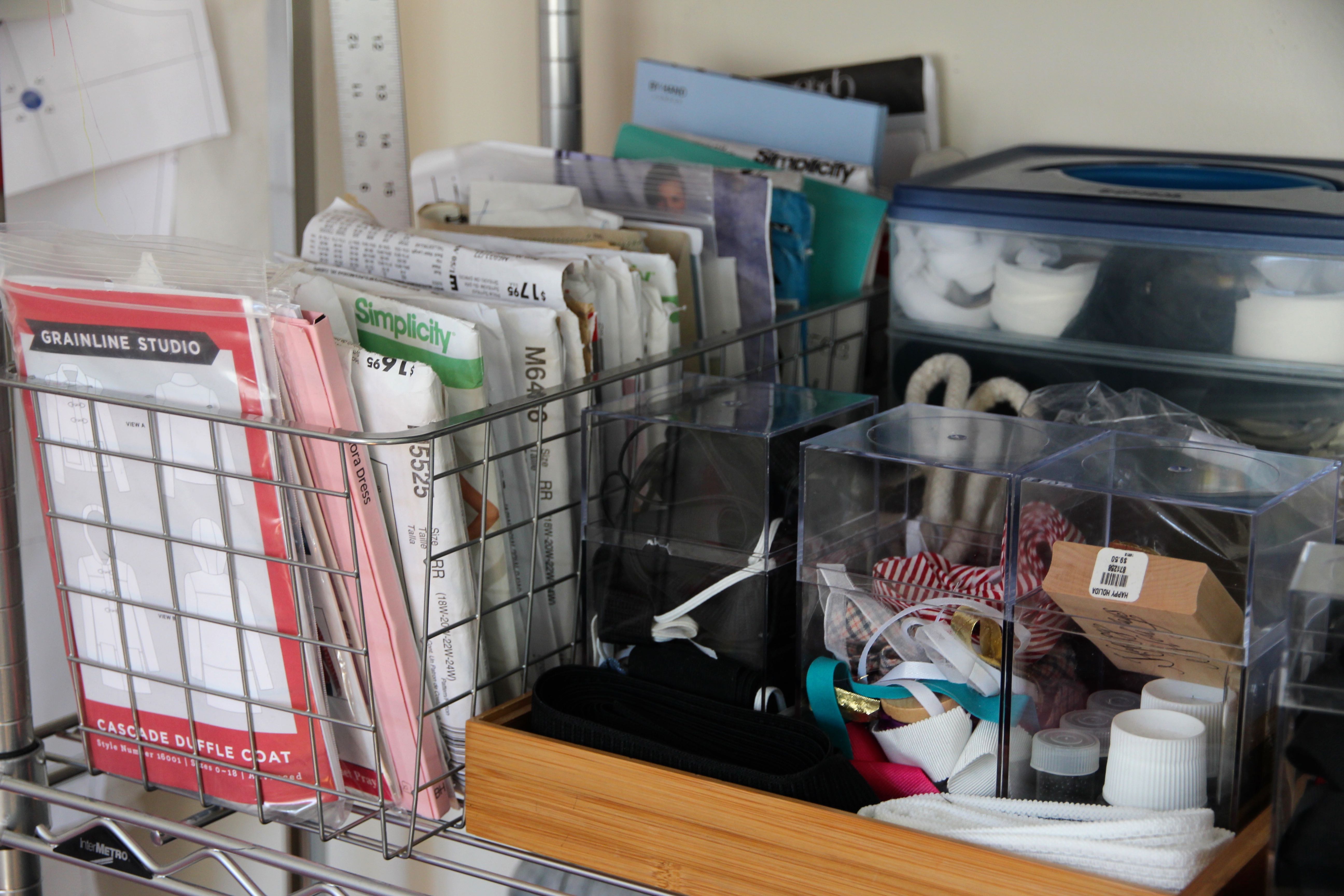 "Sneaking in the corner are all my traced patterns on a clothes rail. I punch holes in all the pieces and then hang them up using these hooks. It's a great way of keeping everything organized and accessible!"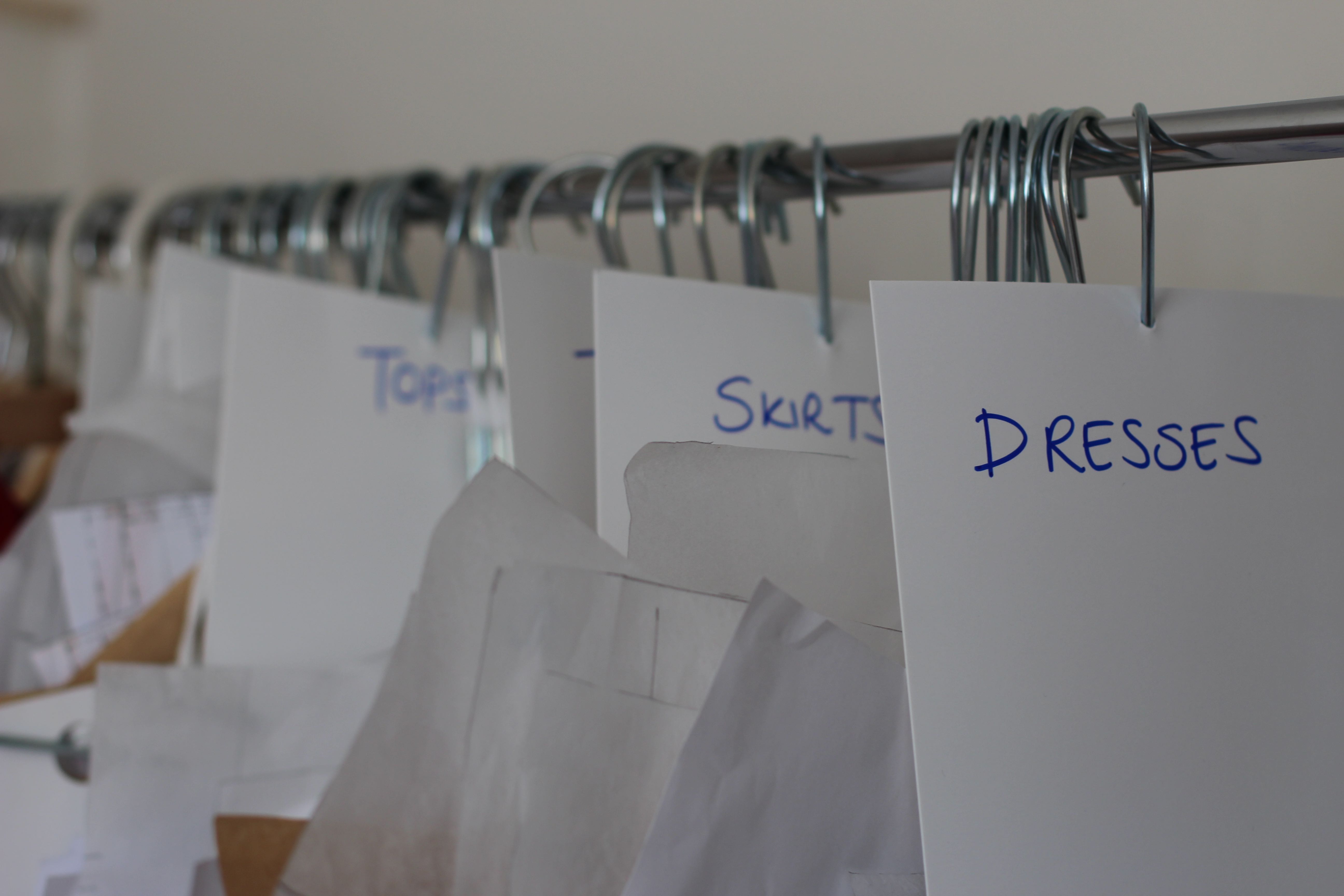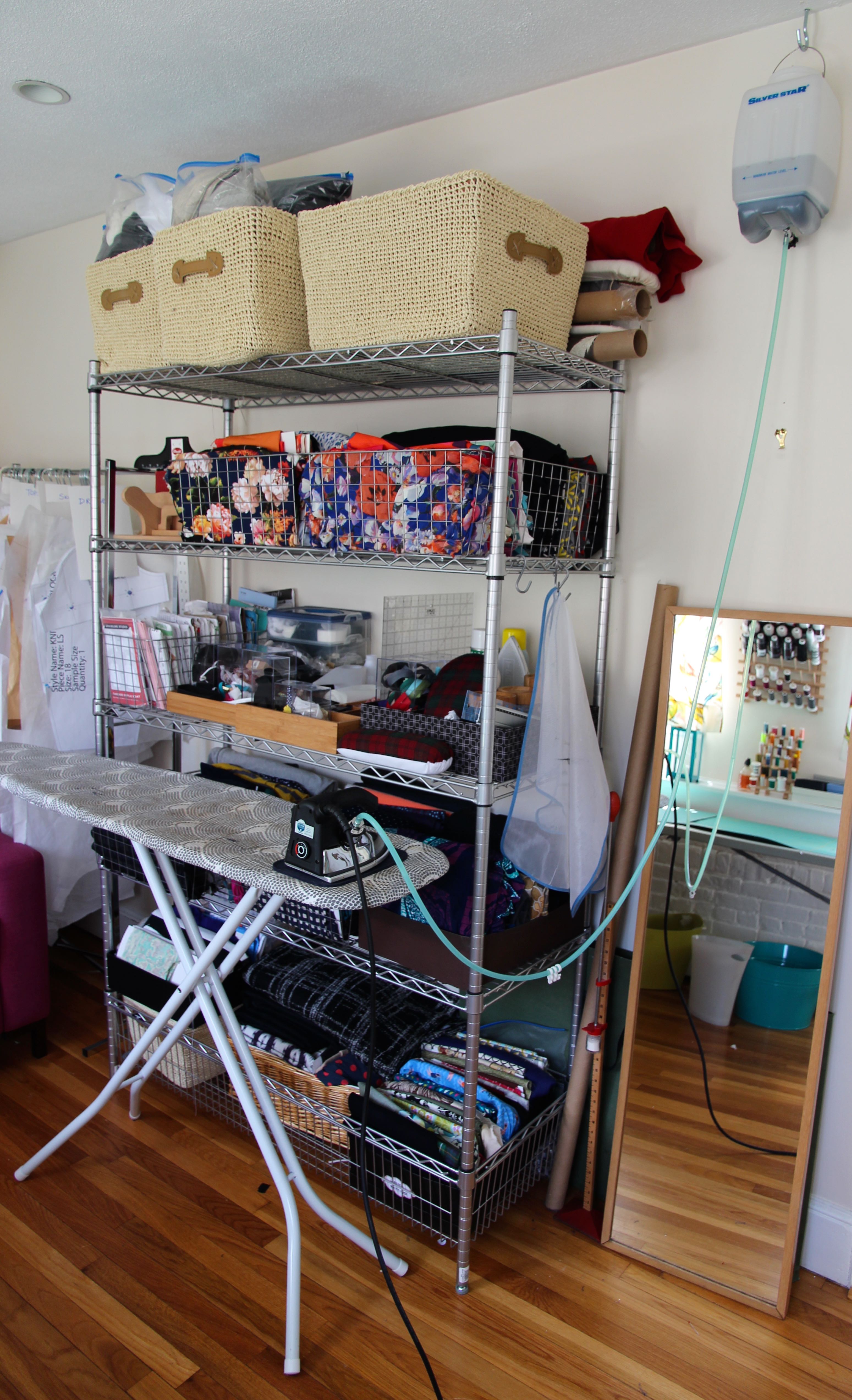 Republished with permission from Jenny80.
Thank you for sharing with us your awesome sewing room, Jenny80!
Get this look!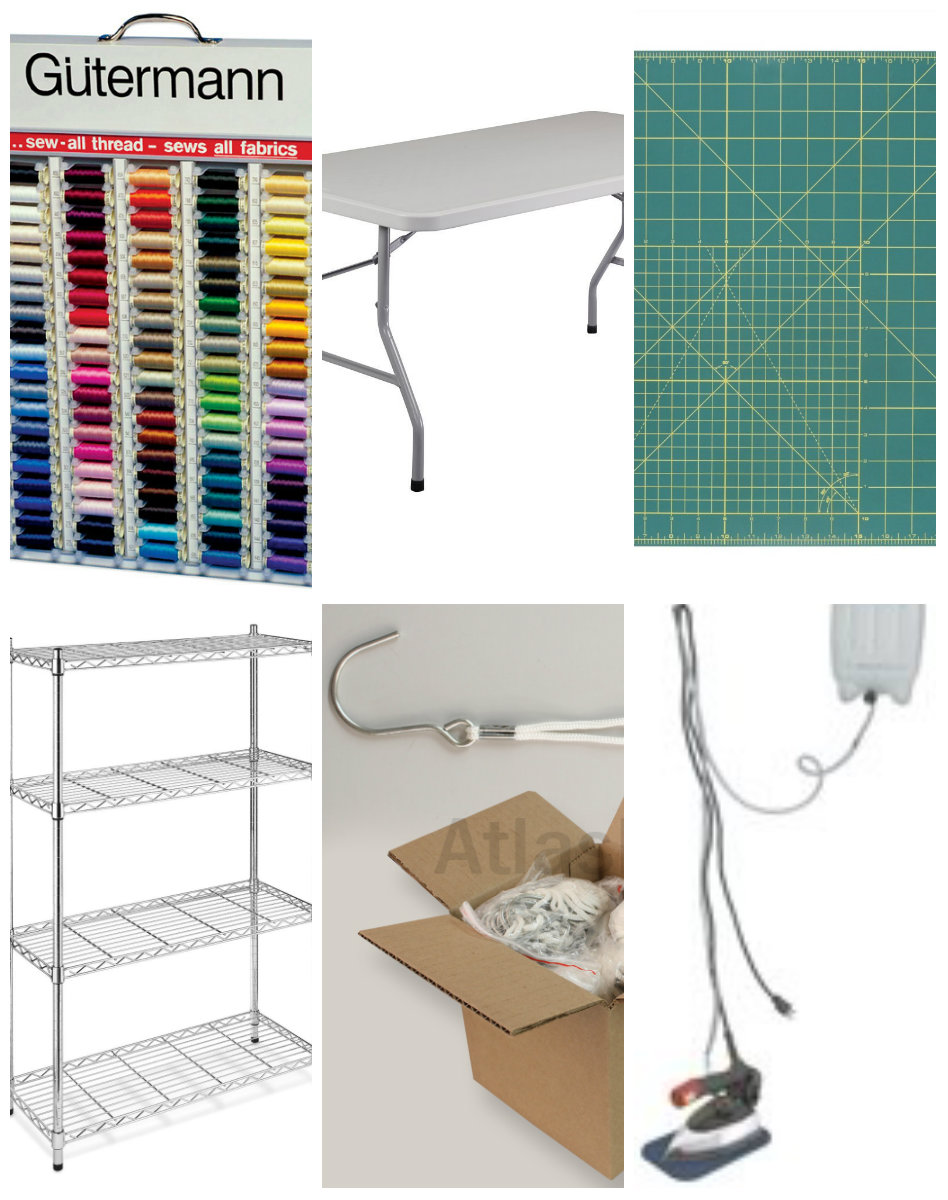 Images top row: Guterman thread rack, Collapsible cutting table, Rotary mat,
Images bottom row: Shelving unit, Pattern hooks for hanging patterns, Gravity feed iron