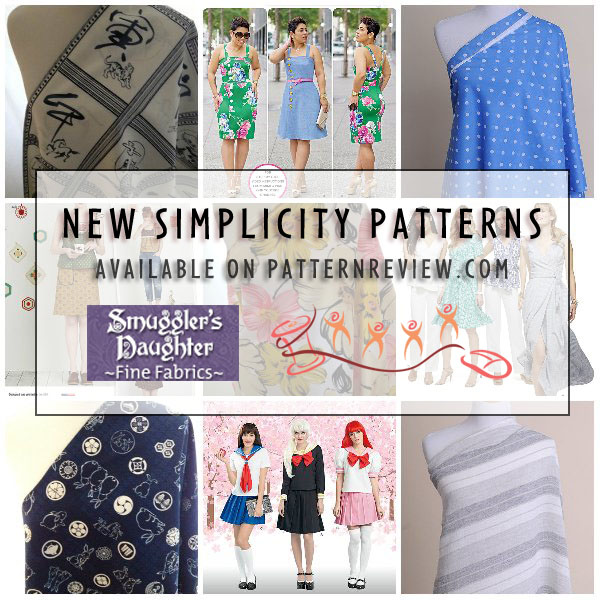 Last week we were delighted to receive the new collection from Simplicity for Summer 2016. This is a fairly large collection in terms of number of new designs and we wanted to get expert advice from Susan Liane at Smuggler's Daughter for matching fabrics to the new patterns. Here are a selection of some of the most popular patterns from the new collection and the perfect fabrics for each of them.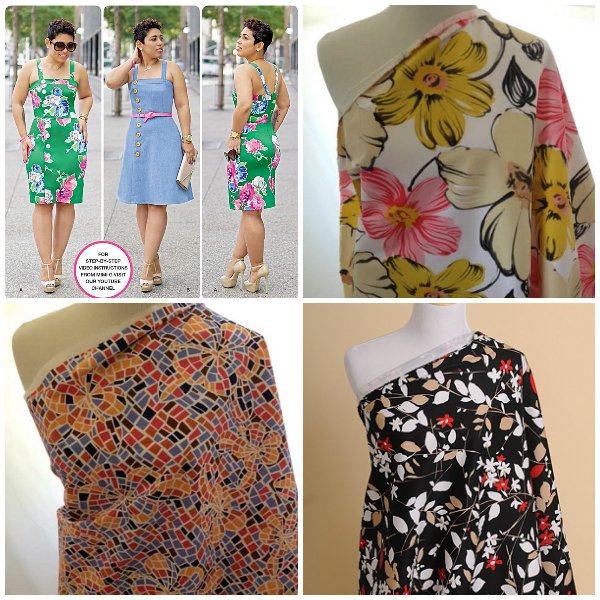 8123 Misses' and Plus Size Dresses from Mimi G Style – Mimi G's designs are trendy and always on point. Beat the heat with this fitted dress with thick tank top straps. Susan recommends some bright floral and/or geometric prints for this pattern.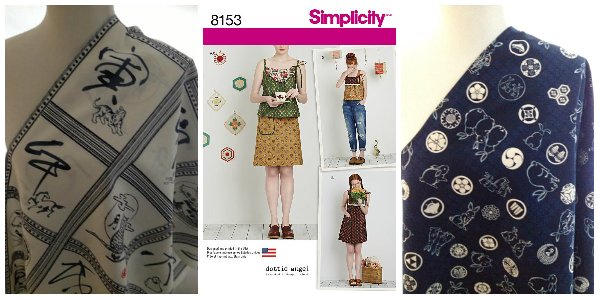 8153 Dottie Angel Dress, Top and Skirt – Dottie Angel is known in the sewing community for her awesome "Grandma Chic" style. With this new pattern, make a dress, tank top, or easy elastic-waist skirt in some crisp cotton prints. Susan's Japanese cotton prints have got us feeling super kawaii! Get them in kanji print or bunny print.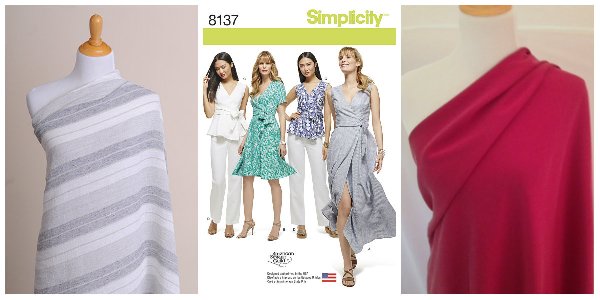 8137 Misses' and Plus Size Wrap Dresses, Top, and Pants – Flowy wrap dresses and tops are always a good choice for hot summer days. Make a weekend getaway capsule collection with this pattern, which includes pieces for a sleeveless wrap top, knee-length dress, maxi dress, and boot-cut pants. Susan recommends a casual linen for daytime wear and a slinky rose-coloured silk for evening wear.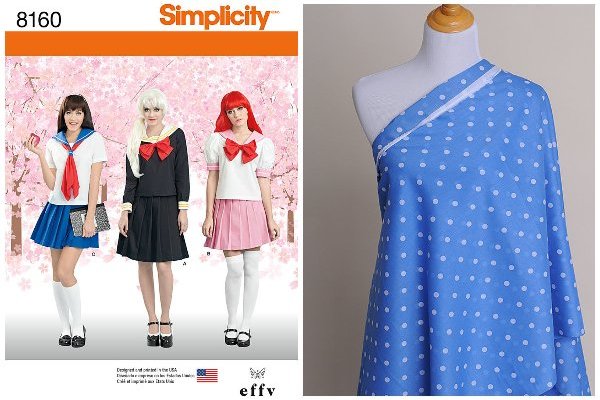 8160 Effy Sews Cosplay Misses' Costume – Anime convention season is in full swing and a sailor fuku cosplay pattern is a must-have for this year. Whether you want to cosplay Haruhi Suzumiya, Lucky Star, or Athena Asamiya, this pattern is one of the most versatile costume sewing patterns out there. Make the top in a simple crisp white cotton and the skirt and sailor collar in this lovely J Crew blue.
Join the conversation or add your own review!