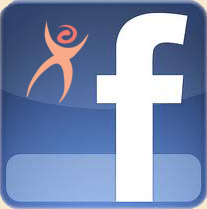 We asked:
"Do you love the Mad Men styles? Have you sewn anything vintage? Tell us about it."
You said:
"Depends on when it was stitched... I have never sewn anything 'vintage' but I did make my first dress when I was 9 - in 1955, and kept on stitching. I suppose that I qualify as an expert with the old patterns. I used to love Advance patterns - used to only have to adjust for height - lack of it - and a size 11 would fit perfectly. Of course that was back when I was 34-24-34.... One dress I made in home-ec was never worn. This was before anything iron on was around, which would have solved the problem. It was a lovely lined, yellow wool dress - slightly loosely woven, which was the main problem. It had a 'V' in the center of a shallow scooped neckline that I could not ever get the stay-stitching sufficient to keep poky ends from appearing. Now, a bit of iron-on interfacing in that point (plus stitching one stitch across the point - NOT a Bishop-Method acceptable technique) and/or a drop of FrayCheck would have fixed it. I wish we could still find beautiful fabrics for less than we could buy a ready-made outfit."
" Have we sewn anything vintage? Only about 4200 things"
"I rebuild a lot of vintage 50's and 40's but right now a Patterns from the Past 1929 dress is on the table. And unsure about closures..."
"Mad Men (ladies) at play, nothing beats a 'shift' in the summer time! I love making and wearing!"
"I'm not such a fan of the 60s. 10s, 20s, 40s, and 50s, yes! Back in high school I used to draft patterns off the sketches in the pattern ads in old Good Housekeeping magazine. Then the swing craze hit and I stockpile reissue patterns. My favorite is the Butterick 4790 walk-away dress."
What vintage garments have you sewn? Tell us about it below.
Or, join the discussion on Facebook.
Do you have a question you'd like us to post on Facebook? Send your question to [email protected]. Please include your PatternReview name.