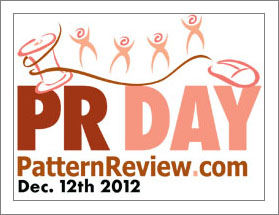 November marked an 11-year anniversary for PatternReview!
We're still celebrating!
Come and party with us at our combination Anniversary and Holiday Party!
(We'll have cake.
)
Date: December 12
Time: 6:30 – 8:30 PM
Place: The Silk Road, Auburndale, Massachusetts
Join us! RSVP here.

Update: We're holding PatternReview Anniversary Parties all over on December 12!
These folks are holding celebrations at their locations:
Hope you can attend and join in the fun!
Twitter: #prday2012