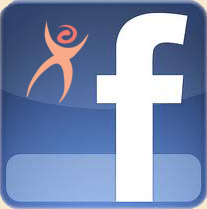 We asked:
"Have you ever sewn a Little Black Dress? Has Audrey Hepburn in "Breakfast at Tiffany's" inspired you to sew one? Or is it Coco Chanel? Where have you worn your Little Black Dress (even if you didn't sew it)? Please rhapsodize for us!"
You said:
"I sewed one for my daughter, does that count?"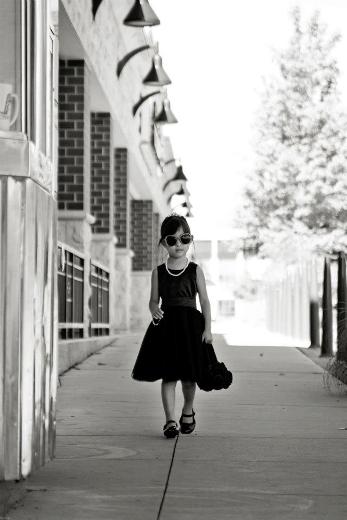 "Audrey Hepburn, Breakfast at Tiffany's party frock!"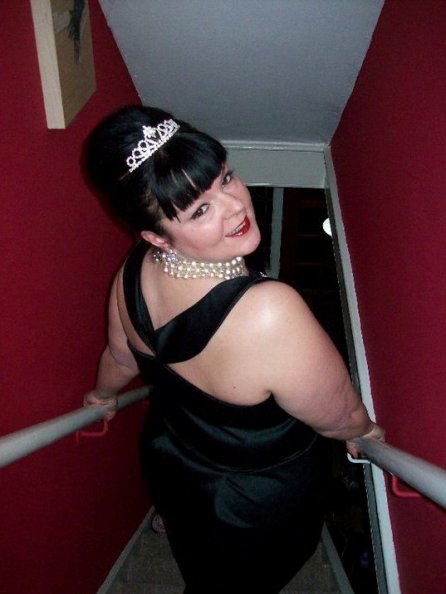 "Of course! It's my profile pic, but it was actually made for my daughter. I was secretly hoping she wouldn't like it lol. No such luck."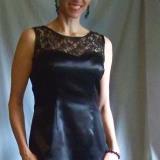 "I wore it to my friend's 40th bd party with smoking hot red Italian pumps."
"Again and again and again - a girl can never have too many LBDs! They are wearable everywhere. I made and wore my last one to my son's graduation."
"I made one for my cousin -- she had a bridal shower in the theme of "Breakfast at Tiffany's" so we did a replica of Holly's dress."
"Just finished mine, one day after the LBD contest ended."

"Love it!!! I should sew me one as well. I'm a new GFC and Facebook follower now."
"In all these years of sewing I still have not made the LBD I want to get on that!"
"I made one as I bridesmaid's dress: shot silk & guipure lace - gorgeous!"
"I have a vintage pattern but haven't made one yet. Perhaps for NYEve."
"I'm THINKING of making one."
"I have sewn far more vintage clothing than modern clothing! I love it!"
"Yes, sewed one last week, pleated bodice and skirt... sharp, if I do say so myself!"
"I have made a few over the years, but I confess the one that gets the most wear is one I purchased. I don't fit the one that was the vavavoom-iest anymore. Also don't fit the shoes I wore with it."
Have you been inspired to sew a Little Black Dress? Tell us about it below.
Or, join the discussion on Facebook.
Do you have a question you'd like us to post on Facebook? Send your question to [email protected]. Please include your PatternReview name.