We have a fabulous giveaway to tell you about, just in time for the holidays!
Brother has donated an embroidery machine, the Brother PE500, a $299.99 value, to PatternReview for us to raffle off to a PatternReview member. May we say it again - how fabulous is that?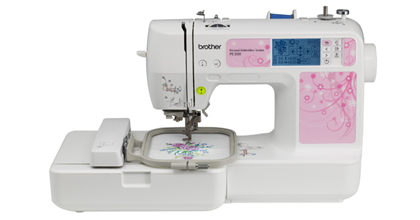 Here's what Brother has to say about the PE500 Embroidery Machine:
"Welcome to the world of truly affordable embroidery, with the exciting new PE500 embroidery machine from Brother!
The feature-rich, easy-to-use PE500 embroidery-only machine comes with top-of-the-line features, typically found in more expensive machines, which help make embroidery fun and easy.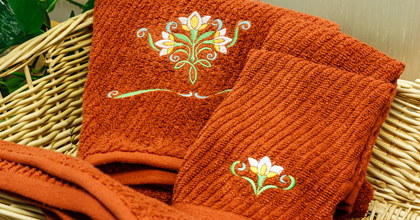 Whether you are a sewer interested in trying your hand at embroidery for the first time, a crafter looking for a new challenge, or an advanced embroiderer looking for a unit to carry to a make & take, the PE500 is perfect for you!
Use it to recycle clothing by adding new, fashionable embellishments! Turn everyday pillows and blankets into customized gifts for friends and family. With the PE500, the options are virtually limitless."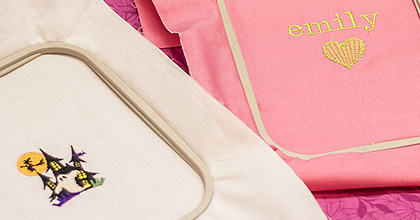 Here are the PE500 features:
4"x4" embroidery area - Ample work space for virtually any project
Built-in designs - 70 designs, 5 font styles for lettering and monogramming, and 120 frame pattern combinations
Easy-to-use, backlit LCD touch screen display - Access and edit built-in designs, view tutorials, and more
Easy threading - The automatic needle threader threads the needle with the press of a button
Computer connectivity - Import designs and download machine updates from Brother
iBroidery.com compatible - Enjoy access to ibroidery.com, with over 5,000 designs for individual purchase
Wide range of accessories, including 3 spools of embroidery thread and 3 medium-weight stabilizer sheets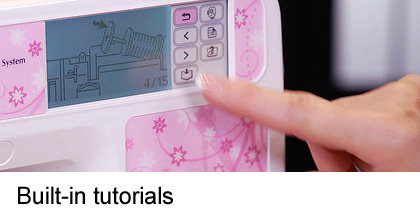 We'll select a random member to win this machine, but here's what you need to do to be entered...
In the comment section below, tell us about your first sewing machine.
What model was it?
What did you like or not like about it?
Do you still use it?
Would you recommend it to others?
And (very important), if you win the PE500 Embroidery Machine, what project(s) will you use it for?
We will select a winner on Friday, December 21, so post your comments before then.
Thank you, Brother, for making this season merrier and brighter with this raffle!
Learn more about the PE500 Embroidery Machine.
Go to the Brother website and click on Videos to see the PE500 in action and learn about the projects you can make!