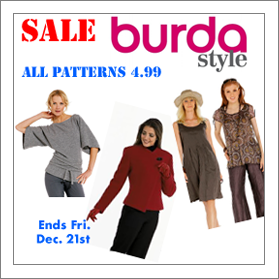 We're ending the year with a bang!

We've put Burda patterns on sale for only $4.99 each!

Buy now at this incredible price, and sew next year!

Hurry, though! Sale ends on Friday, December 21st, at 11:59 PM EST!



Don't forget to take advantage of our free shipping offers !