Maria Denmark has released two new downloadable patterns that you're sure to want to try.
The first is a very cute, sleeveless draped top. You can whip up the Maria Denmark 103 Day-to-Night Drape Top in about 65 minutes (Maria's estimate from cutting to hemming) with less than 1 yard of fabric!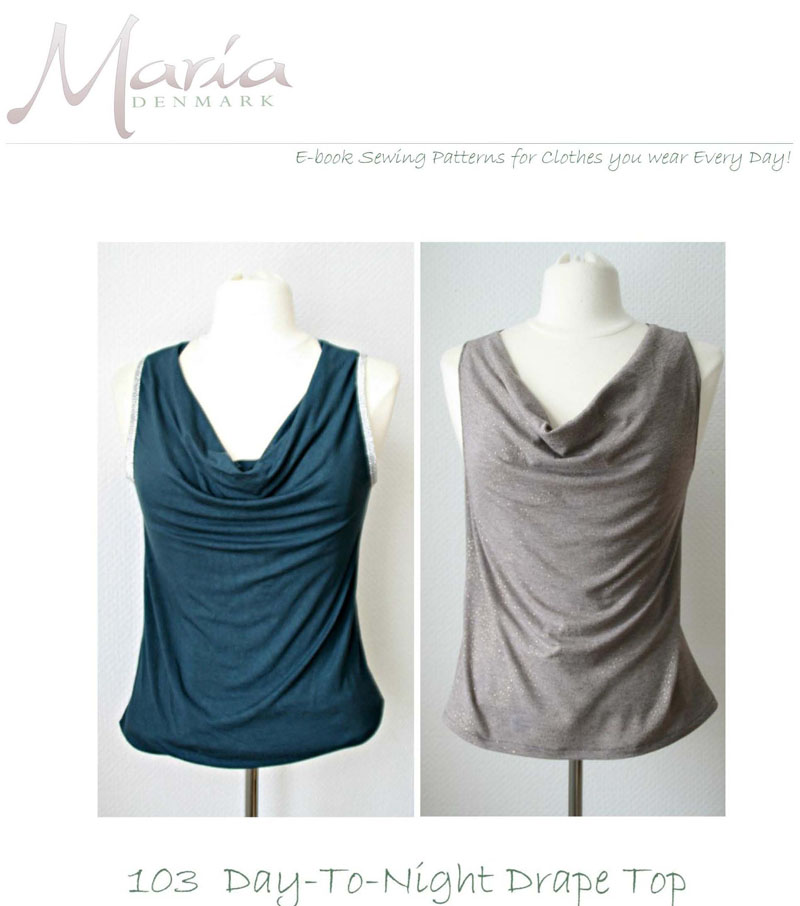 Wear it with jeans for a casual night out, or wear it with dressy pants or skirt and jewelry for a dinner date.
Not living in Australia right now, where the temperatures are 80 degrees F or higher? Maria recommends adding the sleeves from Birgitte Basic Tee.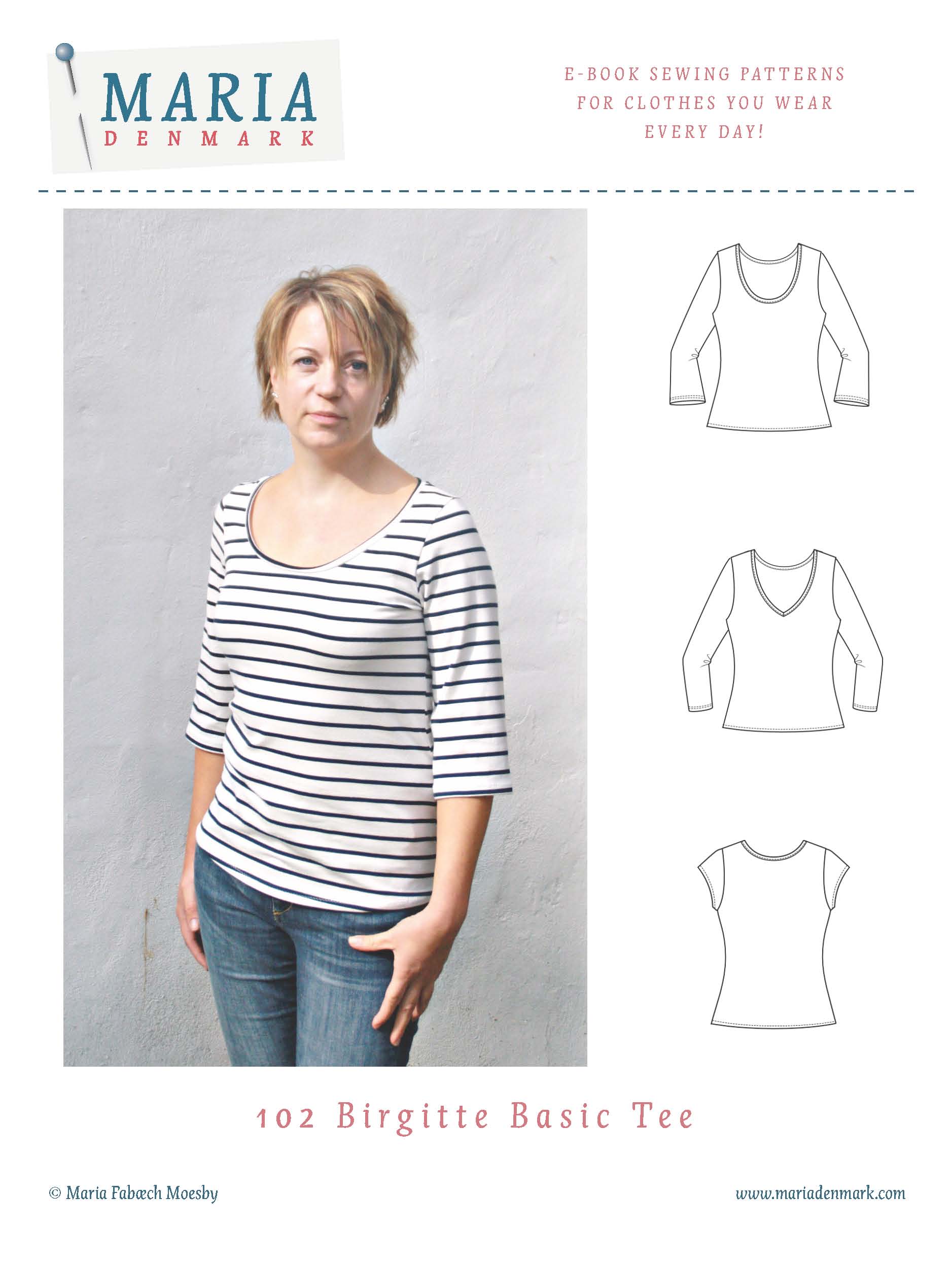 Sawyer Brook has some great jersey knits that would be perfect for the 103 Day-to-Night Drape Top!
Harvest Dance, a Jersey Knit From France
Celebrate the colors of this season's fashion palette found in this happy print. Sawyer Brook says that this rayon jersey knit has a dry, crepey hand and is substantial to work up well in tops or dresses.
Rich red brown streaks are accented with florals in bold colors of yellow, hot pink, violet, turquoise, kiwi and orange.
Fab Fifties-Red, a Fine Rayon Jersey From France
This retro print features royal blue, navy blue, classic red and taupe elongated ovals that connect with right angle lines as they overlap down the length of the soft white knit.
If these fabrics don't strike your fancy, don't despair...there are plenty more to choose from!
Here's another pattern, a cozy one, from Maria Denmark: the 801 Super Socks Downloadable Pattern.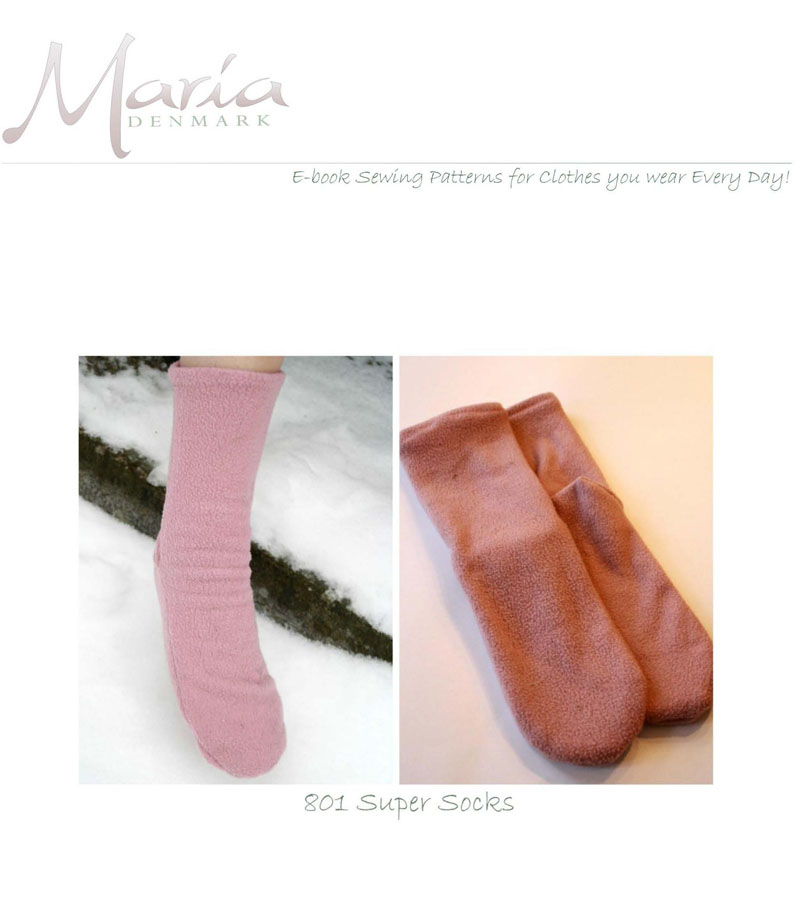 Create warm and comfortable boot socks or slipper socks for everyone in your family, from toddlers (Small) to men (Large)!
You'll want to make this pattern in stretchy fleece fabric. We don't have any specific fabric recommendations for you, but you'll find lots of fleece fabric out there! Choose your favorite and go to town!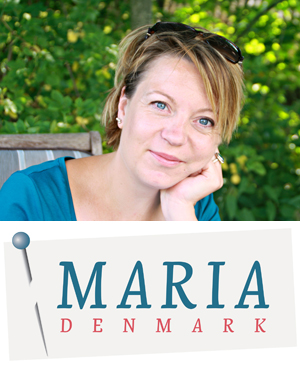 Download the Maria Denmark 103 Day-to-Night Drape Top.
Download the Maria Denmark 102 Birgitte Basic Tee Pattern for the Sleeves.
Download the Maria Denmark 801 Super Socks Pattern.