It's that time of year again! Pantone announced emerald green as the color of the year. Have you ever wondered how and why they choose a specific color?
I found the reasons for this year's pick very interesting, and the choice is not only relevant to fashion. Interiors such as table decorations, dishes and appliances (wait until you see the new color in Kitchen Aid mixer), vehicles (the new emerald Camaro), and beauty products are just a few of the other industries included. Here are some of the details recently shared by Pantone:
The power of green reflects the current age with the green movement and saving the planet, green strategies that businesses are trying to put into place, and the health benefits of green. Research has shown that green has a relaxing effect on the body. Green represents sophistication, luxury, growth, clarity, renewal, and rejuvenation. Elegance and beauty, green enhances the sense of well-being.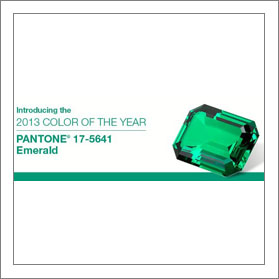 Since the only green thumb I will ever have is from dyeing fabric, I think I will resort to fake plants and adding some green to my wardrobe, along with the other colors for spring.
Speaking of the other colors, all the colors for spring 2013 create a balance with neutrals like dusk blue, greyed jade, and linen. Combine these with the vivid emerald, African violet, or nectarine for a soft, fresh look. Need a touch of vibrancy? Try the lemon zest, Monaco blue, or poppy red.
Popular Fabrics for spring:
Lightweight
Fluid with drape
Sheer
Densely woven
Reversible
Prints
Luminous and sparkly
For those of you that dye your own fabrics, Dharma Trading has special limited selection of fiber reactive dyes in all the spring colors.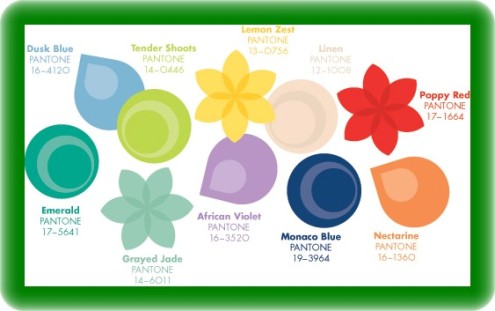 New Feature in 2013: "Ask Angela"
As I mentioned in the last blog, I receive many emails with questions regarding sewing, fashion, and pattern ideas. Some of the questions are fantastic, and I thought it would be fun to share them with others. So, I am adding a question/answer section to each column. Feel free to leave a comment below with your question for next month.
Question:
I was watching an episode in It's Sew Easy and you mention using clay chalk over wax chalk when marking fabrics, what's the difference and why?
Answer:
The wax chalk I am referring to disappears when you press it. The problem occurs when marking certain fabrics like silk, polyester, and satin (to name a few). The wax chalk has a tendency to leave a mark on these fabrics after pressing. To be safe, always test the chalk first. Clay chalk comes in many colors and just brushes off, so if in doubt, grab the clay.
Pattern Idea: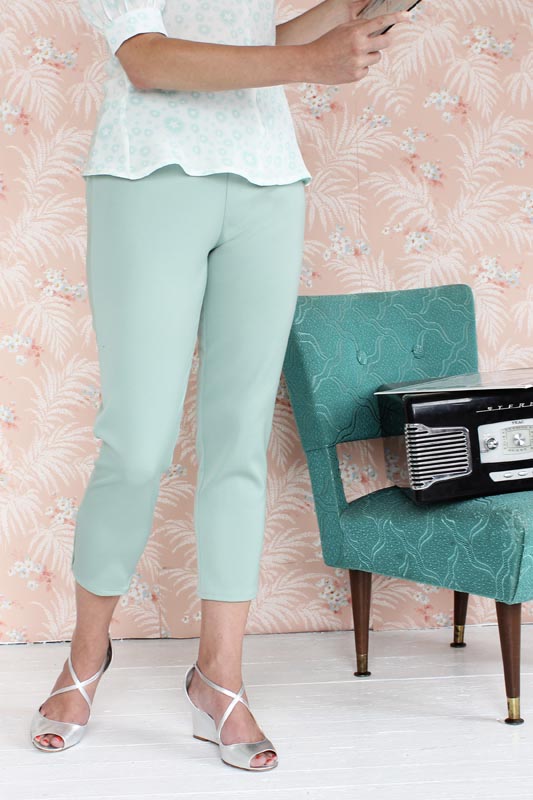 This style of pant is a must-have for spring, and the color is spot on!
Join me on Facebook, Twitter, and Pinterest, or sign up for sewing tips and class updates on my blog.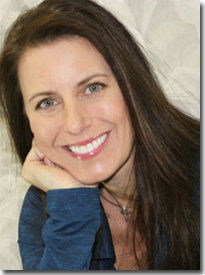 Cheers! Angela
Angela Wolf is the designer and founder behind ABO Apparel, Angela Wolf Ready-to-Wear and ABO Sport. An A-list clientele has given Angela more than fifteen years of experience dressing and fitting many diverse women and has enabled her to understand the different styles that compliment each individual woman.
Angela also has a new line of patterns. You can see them here.
See Angela's classes on PatternReview.
Join Angela on Facebook, Twitter, Pinterest, and her blog.
Missed Angela's previous columns? You can still read them!
Leather and Fur…Not Just For Dress Up!
Prints on the Fall 2012 Runways
Oversizing the Runways
Sheer Madness
Mixed Media
The Classic Skirts
The Top Fashion Trends for Fall/Winter 2012
Pantone's Color of the Year... Tangerine Tango!
Accessorize With the Scarf For Any Season
Fabrics for the Holiday Season
Faux Fur
A Few Fall 2011 Fashion Trends
The 70's
White, it's Everywhere... How to Wear It
How Will the Royal Wedding Affect Fashion?
A Touch of Glamour
The Love/Hate Relationship With the Popular Trends...Wide Leg Pant and the Skinny Jean!
Fashion Tips & Trends with Angela Wolf