It's easy to get excited about Spring when you see the latest patterns from Burda. Contemporary, retro, classic...they're all there in this collection. You can't help but find what you like!
Here are a few that we'd love to add to our wardrobes, paired with fabrics from Exquisite Fabrics and Plush Cat Designs.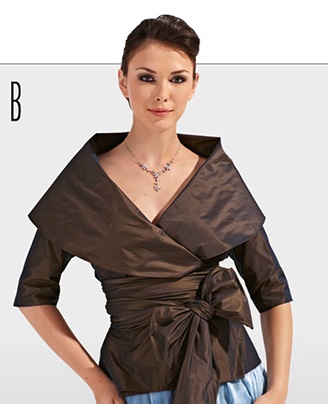 Difficulty: Easy
Sizes: 10 to 24
Retro and elegant, this pattern with the ultra shawl-collar is all that, girlfriend! Sew and wear this in taffeta if you want to make a statement or just serve cocktails to a few guests at home, dahling!
Burda pairs this pattern with 7091 (Easy, Sizes 10-24)…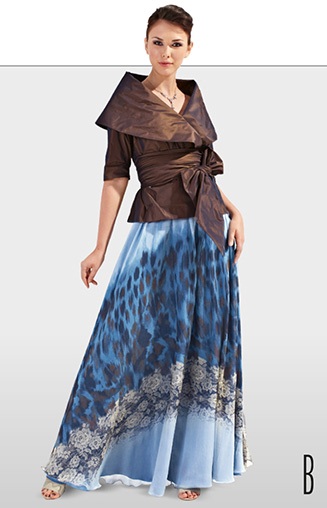 but I like the below-the-knee silhouette of either 7069 Skirt (Average, Sizes 8-20)…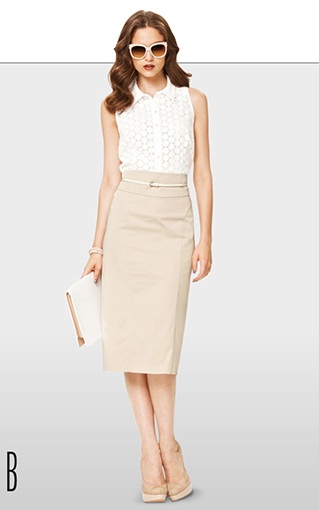 or 7075 Skirt (Super Easy, 10-24, Coordinates).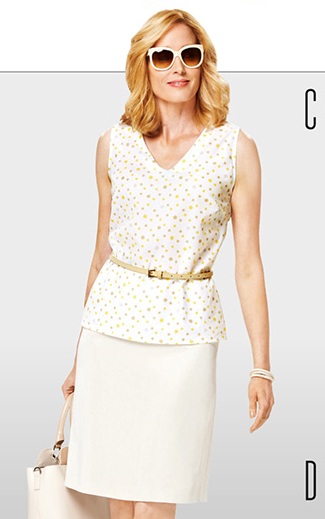 Suggested Fabrics: Taffeta, duchesse, dupioni silk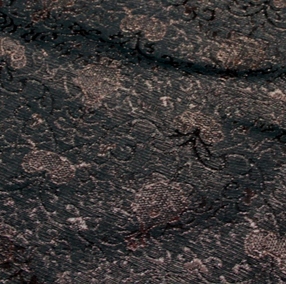 Exquisite Fabrics Black/metallic Copper Brocade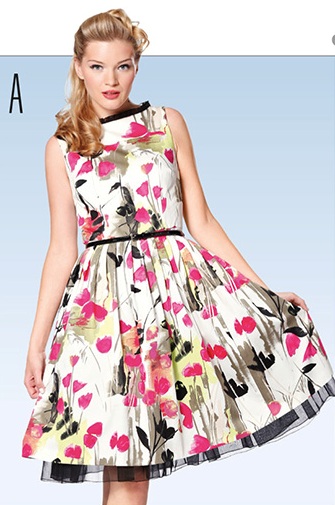 Difficulty: Average
Sizes: 8-20
Now for something at the other end of the spectrum... This fun dress sports a fitted bodice and organza at the hem to flirt it up! Depending on the fabric you choose, you can wear it for everyday or dress up.
Suggested Fabrics: Cotton fabrics, satin, taffeta. Organza.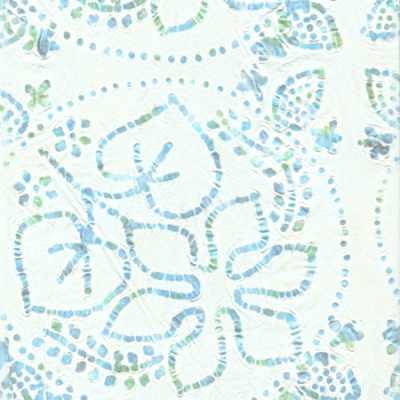 Plush Cat Aqua Hawaiian Ice Batik Cotton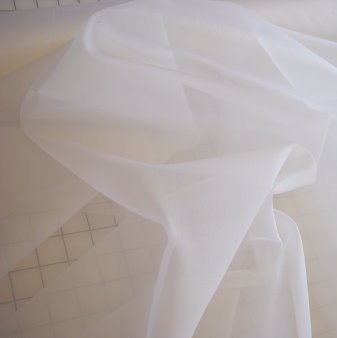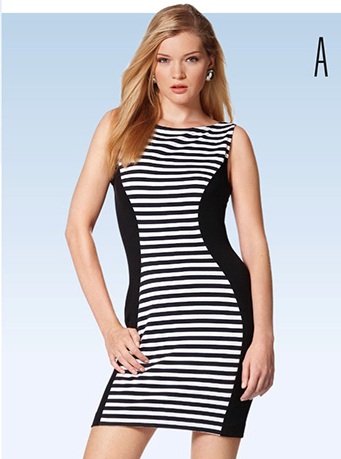 Difficulty: Easy
Sizes: 6-18
We like the short version of this body-defining dress. Noelle Mac thinks this would be perfect for the Color Blocking class that Angela Wolf is teaching.
Wear this one to a party with a nice high pair of heels!
Suggested Fabrics: Two-way stretch jersey only. Sequin jersey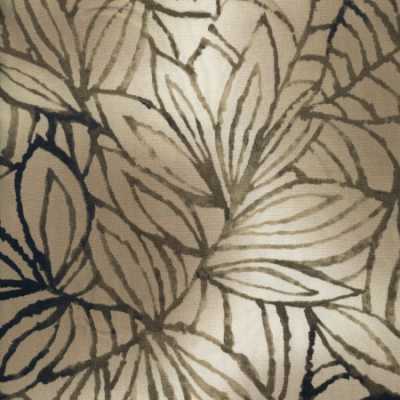 Plush Cat Designs Palm Batik Print Cotton Spandex Woven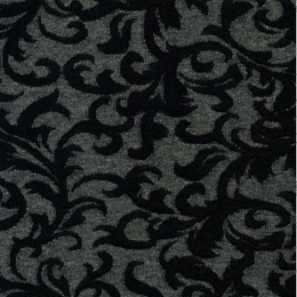 Plush Cat Designs Jacquard Vines Double Knit
Spring Coats
When the winter fades, lighter coats prevail, and these two are just right.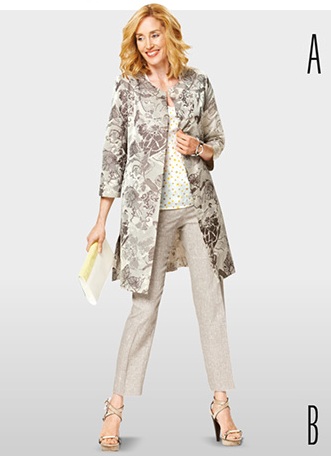 Difficulty: Super Easy
Sizes: 10-24
We love this collar-less coat with pockets and darted front and sleeves. Snap closures give you a clean front line. And best of all, this pattern has 3 other pieces to go with it, so you practically have a complete wardrobe! A bonus: it's rated Super Easy!
Suggested Fabrics: Linen, jacquard, cotton fabrics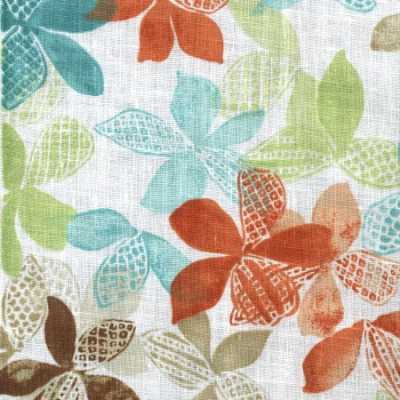 Plush Cat Star Clusters Floral Linen Print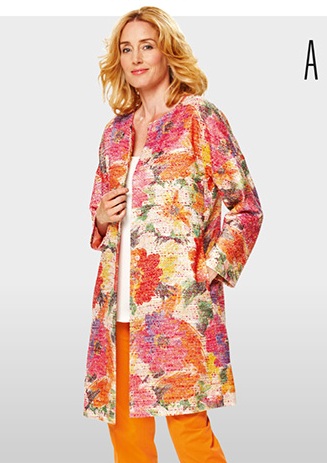 Difficulty: Average
Sizes: 6-18
Here's another pattern echoing the collar-less coat trend. This one has a dropped shoulder and also sports a clean front line. (The second view in this pattern has a retro look with exterior pockets, buttons and a Jackie-O style collar.)
Suggested Fabrics: Cotton satin, nylon fabrics, poplin, lightweight wools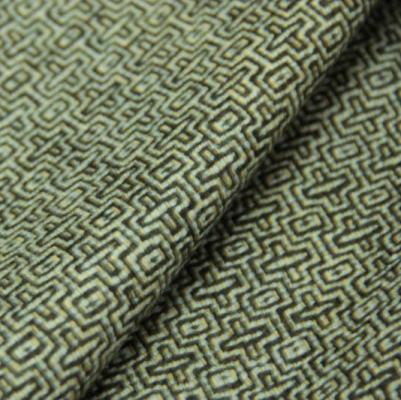 Exquisite Fabrics Soft geometric tweed in browns, beiges, and aqua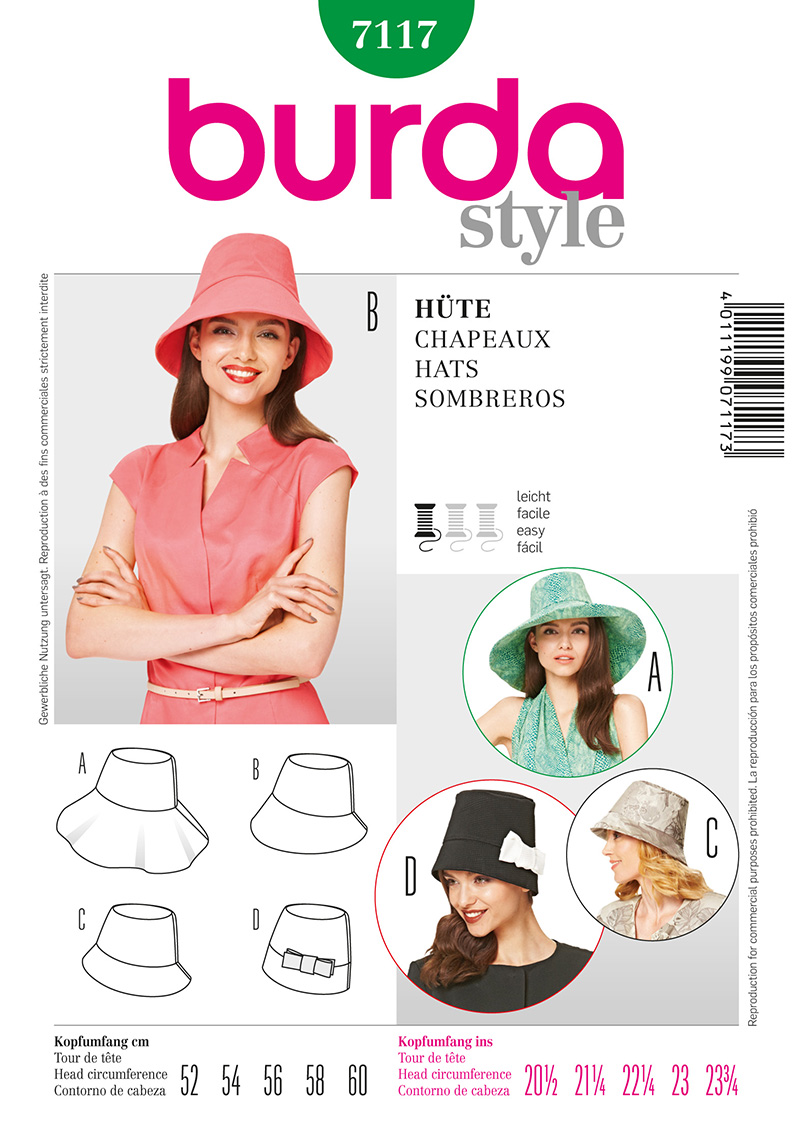 And you absolutely need a hat to keep your head toasty, don't you? Choose from 4 brimmed and brimless styles.
Suggested Fabrics: Cotton, linen, felt, fulled fabric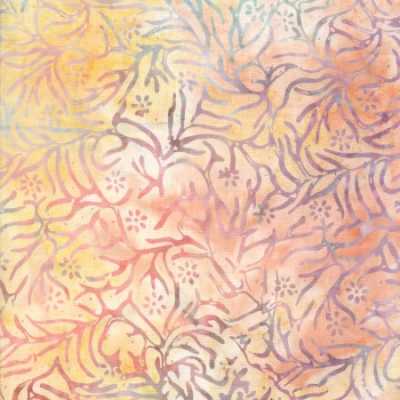 Plush Cat Spring Glory Cotton Batik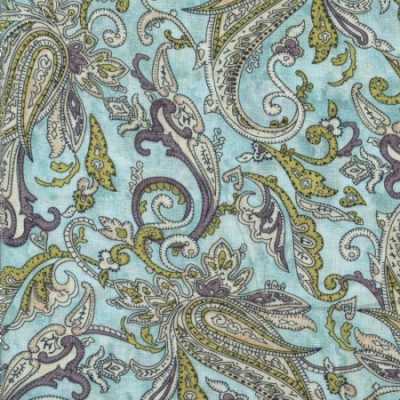 Plush Cat Robert Kaufman Sofia Paisley Print
See all the new Burda patterns!