As I am going through my fabric stash, trying to come up with some ideas for Spring sewing, I can't help but think of the LBD.
Dresses are really making a comeback this year; from vintage-inspired to the classic style of Audrey Hepburn and Jackie O, many of the dresses shown this season are feminine and flattering on many shapes and sizes.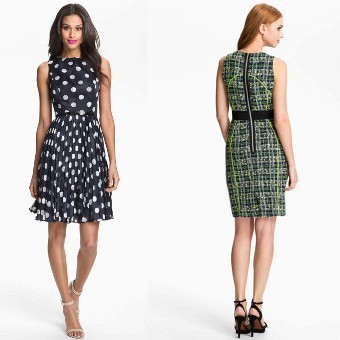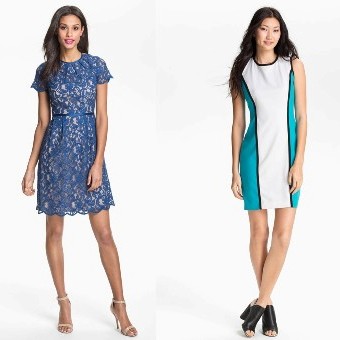 Photos are of dresses available at Nordstrom's. Top, left to right: Adrianna Papell, Milly. Bottom, left to right: Adrianna Papell, Calvin Klein
The Sheath Dress
The sheath is always a go-to when you're searching for the perfect dress to sew. It's such a simple dress, yet there is an abundance of design options to alter this basic pattern. Here are some of the more popular trends for this season:
Color blocked, particularly with black and white
Exposed zippers
Accentuated waistline
Embellished with embroidery and cutouts
Ruffled necklines
Graphic Prints and Stripes
Hemlines are ending up everywhere, from shorter/mini to just below the calf.
60s Silhouettes
Think A-line or circle skirt with a belt at the natural waistline. I recall one episode of It's Sew Easy with Gretchen Hirsch showing how to attach wide horsehair braid to the hem of a circle skirt. That technique would be perfect for this style.
Not so much into vintage? Consider the same design in a printed silk chiffon or charmeuse – very feminine and fresh, again right on trend for this season. The hemlines for this style are shown all over the map from various designers, but I find the most flattering and stylish is when the hemline hits just above or just below the knee.
Since I am staring out my window at a foot of snow, I am relieved to think my LBD will go well with a faux fur jacket.
Pattern Ideas for the LBD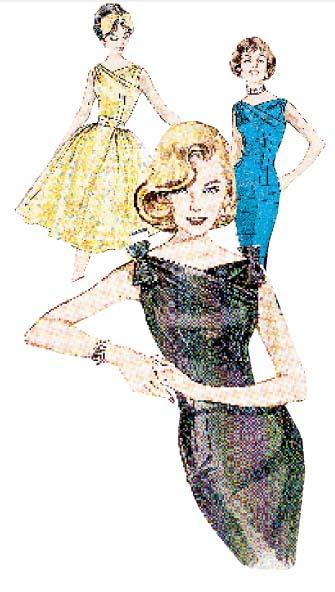 Butterick 6582 60's Retro Dress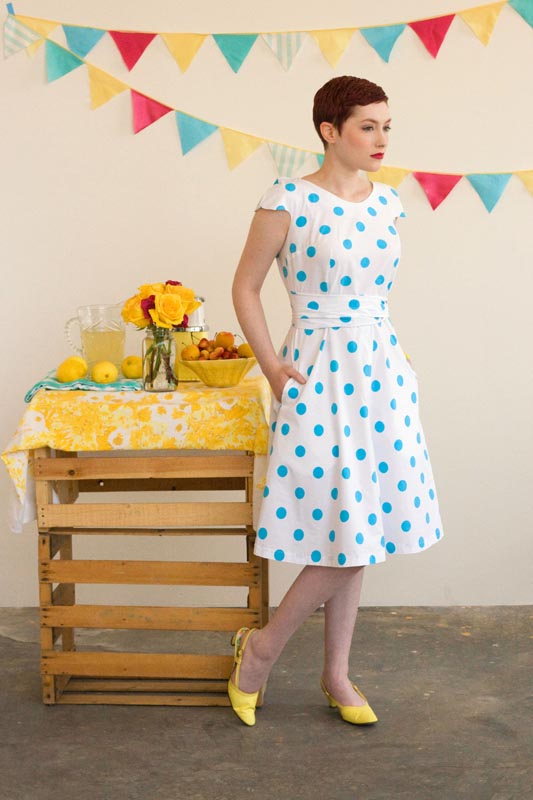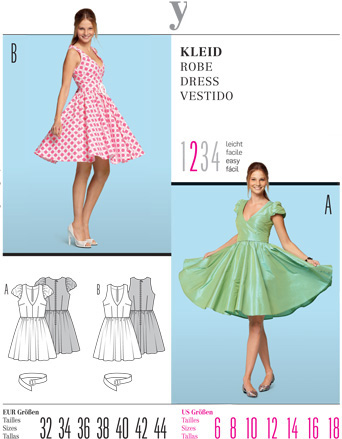 Ask Angela…
I can't tell you how many times I get the question: "Where is my natural waistline and how can I find it?"
Many of us have grown accustomed to low-rise waistlines in our jeans, pants, skirts, shorts, bathing suits…you name it. This has many of the younger girls thinking the natural waistline is just below the belly-button, when in fact it is typically located above the belly button and below the rib cage.
When I do my jean-fitting workshops, I am amazed how many students measure their natural waistline way too low, a decision which can lead to a problem when choosing the correct pattern size to cut.
So here it goes… The easiest way to find your natural waistline is to bend to the side. The crease or indention you feel is the location of your natural waistline.
Another quick way to find your waistline is to wrap a thin piece of elastic around your stomach. Tighten the elastic and tie the ends together. Move your upper body around a little, and the elastic will automatically slide toward the narrow part of your tummy. You have found your waistline!
Cheers
Angela
Join me on Facebook, Twitter, and Pinterest, or sign up for sewing tips and class updates on my blog.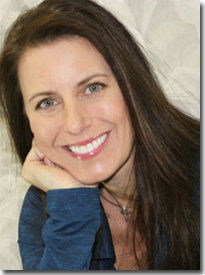 Angela Wolf is the designer and founder behind ABO Apparel, Angela Wolf Ready-to-Wear and ABO Sport. An A-list clientele has given Angela more than fifteen years of experience dressing and fitting many diverse women and has enabled her to understand the different styles that compliment each individual woman.
Angela also has a line of patterns. You can see them here.
See Angela's classes on PatternReview.
Join Angela on Facebook, Twitter, Pinterest, and her blog.
Missed Angela's previous columns? You can still read them!
Colors for Spring/Summer 2013
Leather and Fur…Not Just For Dress Up!
Prints on the Fall 2012 Runways
Oversizing the Runways
Sheer Madness
Mixed Media
The Classic Skirts
The Top Fashion Trends for Fall/Winter 2012
Pantone's Color of the Year... Tangerine Tango!
Accessorize With the Scarf For Any Season
Fabrics for the Holiday Season
Faux Fur
A Few Fall 2011 Fashion Trends
The 70's
White, it's Everywhere... How to Wear It
How Will the Royal Wedding Affect Fashion?
A Touch of Glamour
The Love/Hate Relationship With the Popular Trends...Wide Leg Pant and the Skinny Jean!
Fashion Tips & Trends with Angela Wolf