Exactly what we've been waiting for…the spring Vogues are here! It's hard to make a wardrobe decision without seeing what Vogue has in store for us this season.
Here are a few patterns that Noelle Mac selected, and I agree…they must be seen!
I've paired these patterns with fabric from Elliott Berman Textiles. If you envision these patterns in other fabrics, browse the Elliott Berman website for more ideas!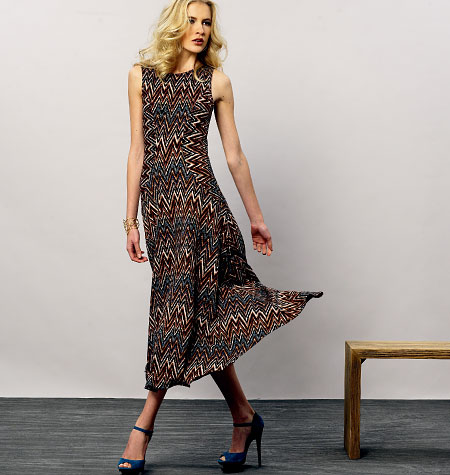 Vogue Patterns 8871 Misses Dress
Very Easy Vogue
Sizes: 8-16, 16-24
It's really nice to get a sophisticated look like this with a "Very Easy" label. That means that we can all enjoy the lines and flow of this great dress. You can sew it in two lengths and with or without sleeves. The side cutouts make it perfect for color blocking.
Description: Close-fitting, flared, pullover dress has seam detail and narrow hem. B: cut on crosswise grain.
Suggested Fabrics: Light Weight Two-way Stretch Knits - Jersey and Ponte Knits.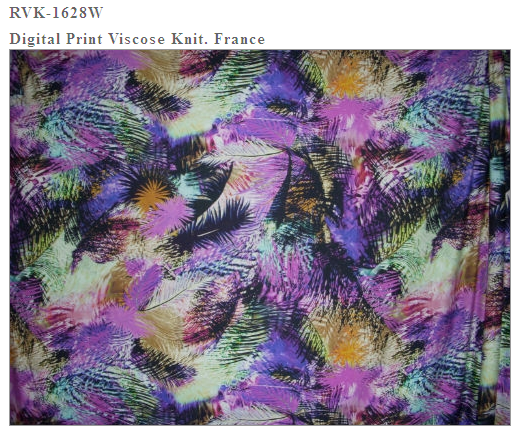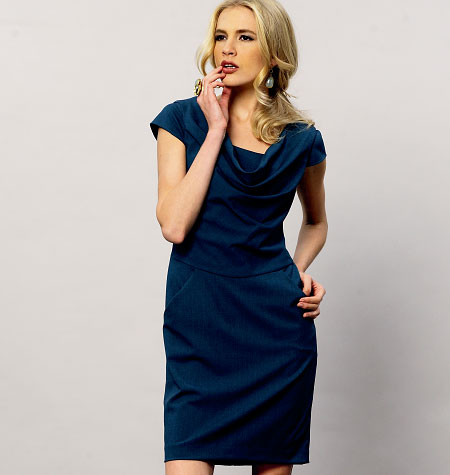 Vogue Patterns 8873 Misses'/Misses' Petite Dress
Vogue Easy
Options
Sizes: 8-16, 16-24
This pattern gives you, well, options!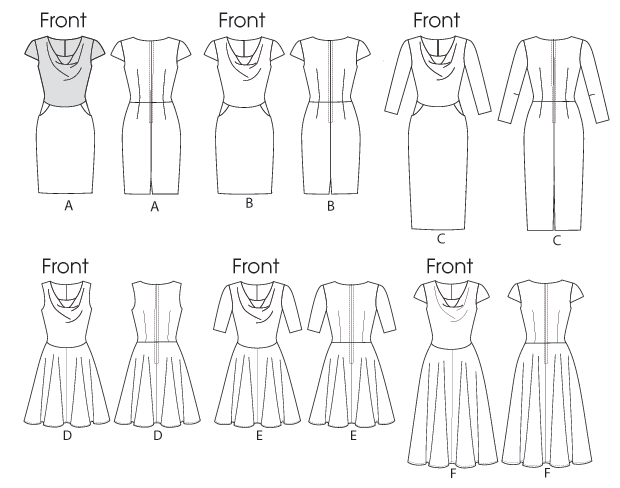 Sew with a narrow skirt, short skirt, long skirt, full skirt, no sleeves, cap sleeves, short sleeves, ¾ sleeves, pockets, no pockets…need I say more? And they all feature that lovely cowl neck.
Description: Dress has bias overbodice, fitted, lined bodice and back zipper. A, B and C: semi-fitted, lined skirt, side front pockets, and back hemline slit. D, E and F: skirt cut on crosswise grain, narrow hem.
Suggested Fabrics: Tropical Wool, Crepe, Ponte Knit and Rayon Blends.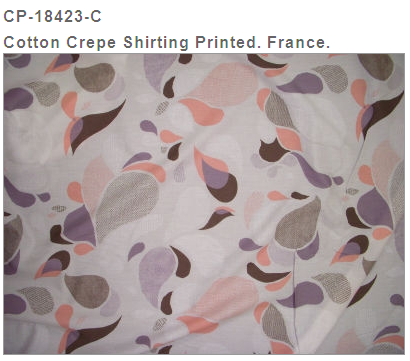 Elliott Berman Cotton Crepe CP-18423-C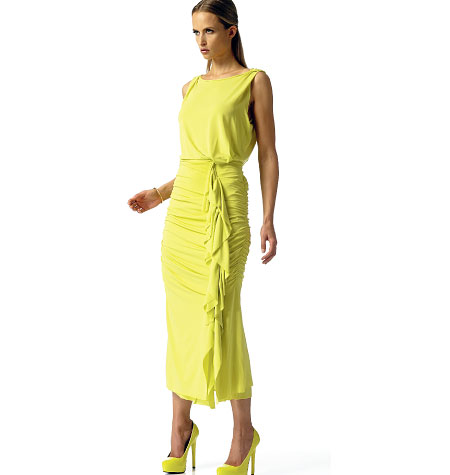 Vogue Patterns 1339 Misses Dress
Guy Laroche
Vogue Paris Original
Sizes: 4-12, 8-16
Wow! What else can you say about this dress?
Description: Pullover dress has loose-fitting, blouson bodice with right shoulder and waistline pleats, stay, close-fitting, gathered and pleated skirt, no side seams, left side front seam, pleated, single-layer flounces (wrong side shows), and slit. Very narrow hem for neckline and armholes. French seam finish for shoulders. Raw edge finish for hemline and flounces.
Suggested Fabrics: Two-Way Stretch Knits: Rayon/Spandex and Cotton/Spandex.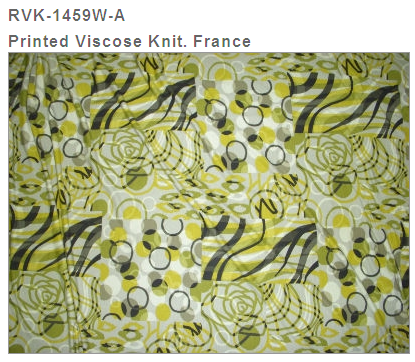 Elliott Berman Viscose Knit RVK-1459W-A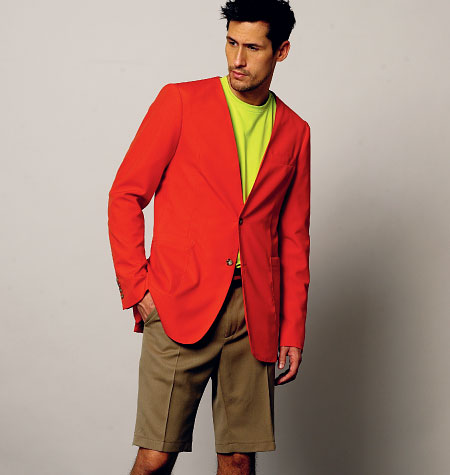 Vogue Patterns 8890 Men's Jacket, Shorts, and Pants
Sizes: 34-40, 40-46
We don't see many men's suit combinations. This one is so Vogue and contains your choice of short or long pants and jacket with or without lapel. Tackle this one if you're an advanced sewer, and you'll be glad you did.
Description: Semi-fitted, partially interfaced, lined jacket has shoulder pads, sleeve headings, side panels, no side seams, back vents, and two-piece sleeves with vent, button/buttonhole trim. A: collar and collar band. Straight-legged shorts or pants have button waistband, carriers, side front pockets, crotch shield, inside button tab, and fly zipper. C: stitched hems. Upper/inside A,B,lower A, back-button C,D: welt pockets. Purchased top, shirt, tie and belt.
Suggested Fabrics: A,B,C,D: Men's Suiting, Linen, Gabardine and Flannel. Under Collar A: Felt. Pockets A,B,C,D, Waistband Facing, Fly and Crotch Shield C,D: Cotton Twill. Interfacing: Hair Canvas. Lining A,B: Lining Fabrics.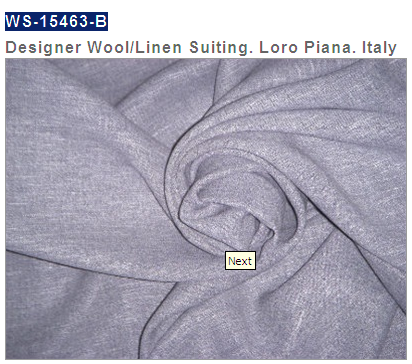 Elliott Berman Wool Linen Suiting WS-15463-B
See all the new Vogue Patterns.
Buy them on sale here!