Doesn't it seem like a waste to buy a pattern and never use it again? Wouldn't it be great to sew many garments from it (getting your money's worth
) and never look like you're wearing the same thing over and over again?
Enter the "One Pattern, Many Looks" Contest! The 61 contestants in this competition had to take one view of a pattern, and create multiple garments with distinct looks from that view, without needing pattern drafting skills. There were guidelines on what changes were allowed in creating the garments. See the rules for more detail.
When you look at the gallery photos, you will be green with envy with all the choices these contestants now have in their wardrobes!
Let's meet the winners!
First Prize (by Member Vote): treefrog for Other: Merckwaerdigh BHS10 Bras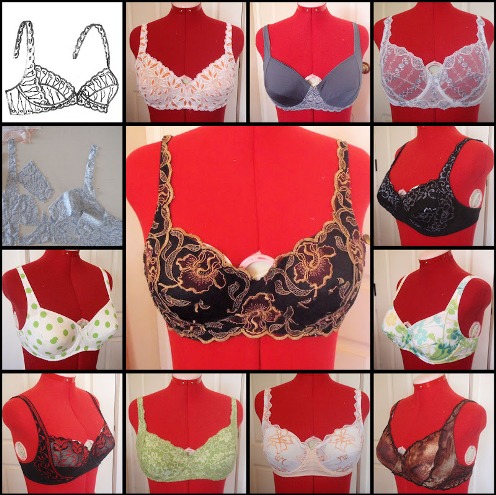 treefrog took a different course in her contest entry…she made bras! And not just any bras…but gorgeous bras!
She says that the instructions are brief and fairly easy. And she found an excellent tutorial on constructing this bra.
The downside…each bra took a ton of time to construct. She says, "I reckon I could make a pair of jeans with all the trimmings in less time than it takes to put one of these together!! I did get a bit faster with practice and it helped sewing multiples that used the same colour threads. But there is still a considerable investment in time to make one of these. Thankfully I won't need to make any more for a while."
treefrog writes extensively in her review about each one of the 13 bras she made for this contest. Read more about these bras.
Congratulations, treefrog! You've inspired us all!
Second Prize (by Member Vote): goosegreen for New Look: 6735 Misses Knit Cardigan Tops Pant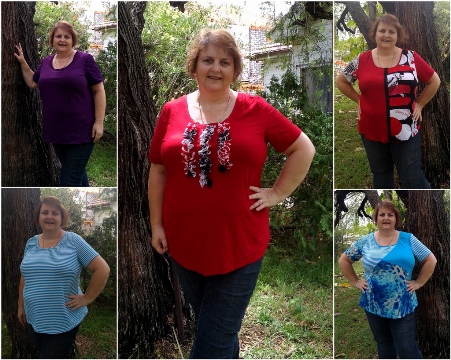 Congratulations, goosegreen!
And congratulations to all our contestants!
We thank StudioCherie for sponsoring this contest.

We thank PR member Jacqui315 for managing this contest.
Congratulate the winners and chat with other members about the "One Pattern, Many Looks" Contest.
Look at all the "One Pattern, Many Looks" Contest entries.
Never entered a PatternReview contest before? It's easy! Our contest tutorial will show you how to enter.
Check out the current contests.
Going on now: