In the Spring, a woman's fancy lightly turns to thoughts of ...sewing her spring wardrobe, to paraphrase the poet.
And this Spring is no different! We've been yearning for Spring for a few months now, and what better way to anticipate it than to decide what we're going to sew for that season.
One harbinger of Spring is the announcement of Pantone's Spring and Summer color palette. This year the color is Emerald Green, as Angela Wolf described in her recent column.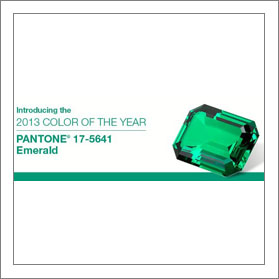 Members discussed the new colors on the Message Board. bluefly just loves Emerald Green. And Blaceyda was very glad to see some "brights" in there, as she usually can't wear "the usual boring pastels that seem to surface most springs. Poppy red and Monaco blue here I come!"
The Pantone colors look different in print than they do on a computer screen, but never fear…there's a solution if you're trying to match the exact shade when you're shopping for fabric, as nancy2001 points out when she writes about the Pantone Color Guide fanbook. Several members also mentioned the Pantone Color Contest in April as a chance to exercise using this season's color palette, as well as ideas on where to get fabrics in these colors.
Member bicrafty expressed concern about her choice of colors for spring: "I wear a lot of jewel tones and it's easy to pull off in winter. But spring and summer can be hard. In summer I can pair with white...except that I don't wear a lot of white because it looks awful on me and I have a toddler. So...does anyone have advice on how to wear jewel tones in spring and summer?"
EleanorSews's advice is this: "Look for a cool tone neutral, maybe taupe or silvery gray. You can often find gray pants and shorts. The lighter color of the taupe or silver gray offset the richness and depth of jewel tones. Navy works too."
How do members decide what patterns to sew for Spring? According to our Facebook poll, members use a combination of things to make their decisions, including RTW and couture fashions, pattern collections, fabrics, and, of course, the gaps in their wardrobes. kkkkaty helpfully posted a link to the latest couture spring fashions (to our surprise, the fashions did not feature Emerald Green!).
One Spring must-have is the unlined jacket. LindaO was looking for an unlined jacket pattern that could be sewn in silk. LynnRowe suggests Kwik Sew 3680 or Kwik Sew 3334 as suitable for shantung or Dupioni silk.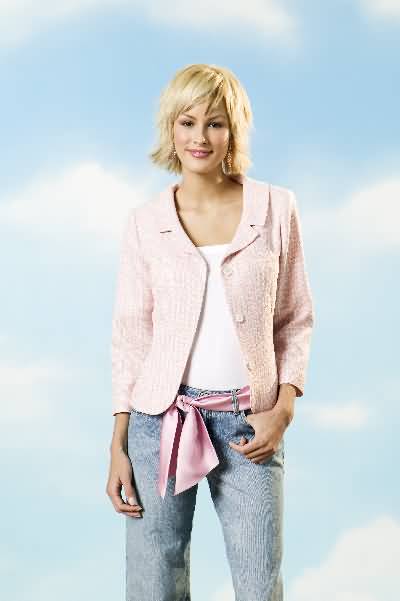 Kwik Sew 3334: An unlined jacket
Read more of the jacket discussion.
If you're hesitant about tackling a jacket project on your own, sign up for Angela Wolf's Sew a Designer Unlined Jacket to shortcut your way to wearing the jacket this season.
Lighter-weight pants are also a feature of Spring. marymary86 wondered about choosing Burda 7063 Pants for her wardrobe: "I'm in my 50's and pretty conservative. I wear a size 12 and I'm 5' 5". I'm looking for a good basic with the right cut for spring and I usually just wear flats with this type of pant."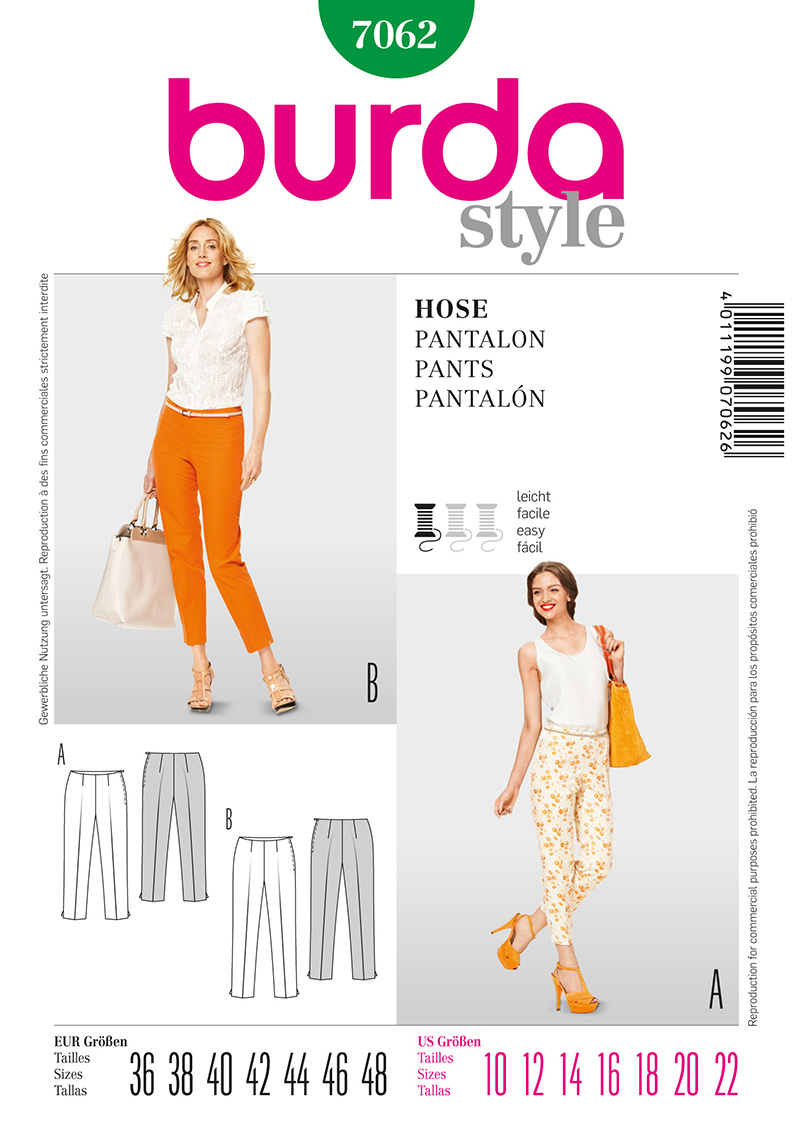 mars418 thinks they're cute. Changma does too, but says she would skip a bright print. Irina Grace recommends wearing them with heels or wedges. MNBarb also has her eye on this pattern and has seen similar pants from vendors like Talbot.
lakaribane calls them the perfect basic. She recommends a solid colored fabric or a small black and white print (or whatever your neutral is...navy, chocolate brown, etc.) If you choose a color, it's easy to match it with a white shirt; if the pant fabric is black or a neutral, it's easy to wear with pastel or bright-colored tops, she says.
And of course Spring brings dresses. Members found the newest Vogue collection heavy on dresses but light on pants.
Rhey's observation is that the collection had "lots and lots of dresses with asymmetric necklines and some very simple tops." stirwatersblue wonders what the models were all staring at. She loves Vogue 8880 and is putting it on her must-buy list.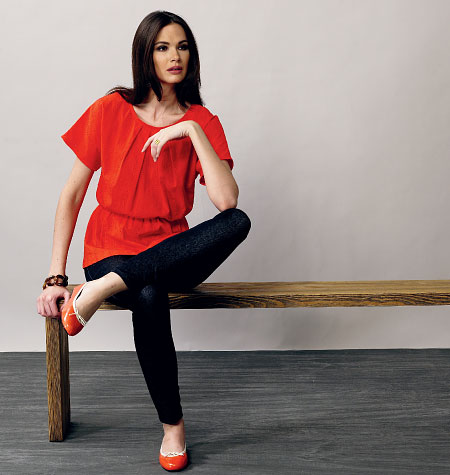 Another favorite is Vogue 8872, a pattern that Re Becca thinks owes its style to designer Black Halo.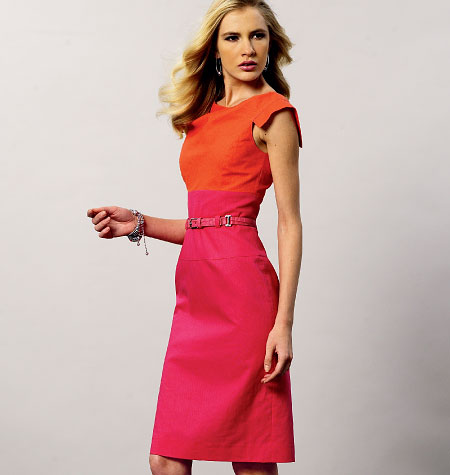 There was a lot of amused discussion about the back of Vogue 8879 and the neck of Vogue 1340. Visit the forum to read it.
Other pattern companies have released their spring collections as well. Members noted that Burda has reissued a number of vintage patterns. Their contemporary collection includes a bikini, about which LauraTS chuckles: "I love how the string bikini specifies 'Classic triangle bikini with tie bands, for young & slim figures or well-trained, sporty ladies.'"
Want more spring options for your wardrobe? We selected some great spring patterns in the February 27, 2013 issue of Tracings (posted here.)
Read our other Spring patterns collection announcements, complete with fabric recommendations.
Adult and Child Capes from Oliver + S