"My, what a lovely handbag you're wearing!"
"Thanks, I made it."
The 62 contestants in the Handbag Contest must have this conversation all the time! We're in awe of their ability to sew and review a handbag in just a month for this contest.
They could use commercial patterns or self-drafted patterns for their entries and needed to include a lining, a closure of some sort and interfacing to comply with the rules, which also allowed purchased handles and straps. Our favorite everyday accessory, the grocery bag, was not allowed for this contest.
When you look at the gallery, you'll see a wonderful array of bags. However did you decide on which ones to vote for?
Let's meet the winners.
First Prize (by Member Vote): SewButterflySew for Chris W Designs: Evelyn Evelyn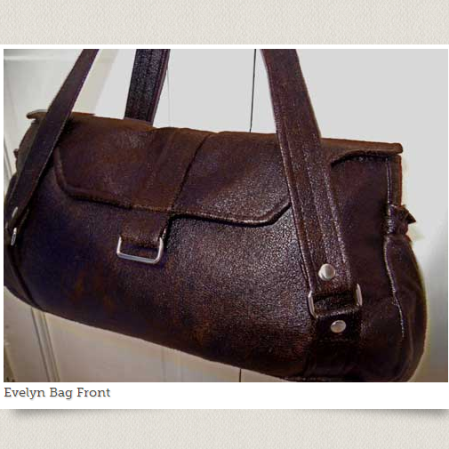 SewButterflySew accepted a big challenge when she decided to sew this PDF pattern. It has so many pockets! That's great for the end user but more work for the sewist. But she had a lot of guidance, because the pattern comes with 38 pages of instructions complete with 67 step-by-step color photos. She sewed the bag using a thin faux suede.
She found the instructions easy to follow but made some changes to the original design. She reduced the straps to 1" wide so that she could use 1" metal rings she had in her stash. More stash items were nylon webbing for straps that she covered in the same faux suede fabric and interfacing that she added as an extra to the bottom of the bag.
Because she had made the bag twice before, she made some other minor adjustments based on how she found she actually used the bag (like replacing the zippered pocket with a patch pocket).
She loves what she calls "the rather timeless look of the bag" and will definitely sew it again. She's already planning on making another for herself for summer in "some sort of fun, bright fabric," as well as one for her mom (possibly for Mother's Day. Don't tell!).
She has links to more pictures of the handbag in her review.
Congratulations, SewButterflySew!
Second Prize (by Member Vote): TammyAnn for Indygo Junction: IJ711 The Carpetbag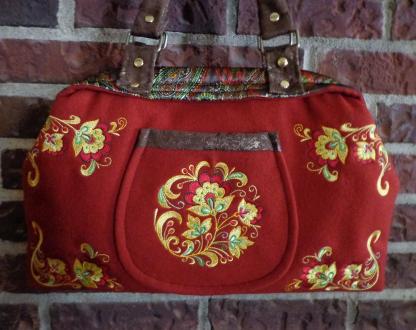 Congratulations, TammyAnn!
And congratulations to all our contestants!
We thank PR member Aroura for managing this contest.
Congratulate the winners and chat with other members about the Handbag Contest.
Look at all the Handbag Contest entries.
Never entered a PatternReview contest before? It's easy! Our contest tutorial will show you how to enter.
Check out the current contests.
Going on now: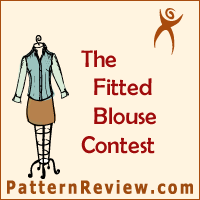 Plan ahead! See all the contests for the year.